OpenSim grids added 2,897 active users for a new record high of 45,108 this month. The grids also registered 1,950 new local users within the past 30 days.
The active user numbers include both local residents and hypergrid visitors, which means that some users may be counted twice — however, users would also be counted twice if they visited other grids by creating new local user accounts there.
Meanwhile, land area fell by 16,896 standard regions during the same period. The reduction in the land area was almost entirely due to administrative housekeeping at OSgrid.
OSgrid co-owner Dan Banner confirmed that a cleanup was responsible for a 16,449 drop in their region count this month. Since OSgrid is a "free-to-attach" grid, anyone can run a region on their home computer and have it be part of OSgrid just by running OSgrid's region installer software. These regions are only up, however, while their owners are running them on their computers. If the computer is shut off, the region disappears. To keep other regions from grabbing their map locations, the locations are reserved. Every so often, the grid cleans out old reservations for regions that haven't been seen for a long time.
Despite the cleanup, OSgrid remains the largest grid in land area with 22,232 regions in total, and is the most popular in terms of active users with a total of 5,461. Kitely is the second largest grid with 18,394 regions in total, followed by Wolf Territories Grid with 13,200, ZetaWorlds with 7,892, and Alternate Metaverse with 7,019. Scroll to the bottom of the page to find the top 40 largest grids by total land area.
The public OpenSim grids now have a total of 103,180 standard-sized regions in virtual land area. The OpenSim metaverse now is home to 475,167 registered users.
Alternate Metaverse, reported the biggest growth in land area this month, with 397 new regions. Serenity was second with 177 new regions, followed by The Verse with 47 regions, ArtDestiny with 45 regions, and Littlefield with 32 new regions.
These stats also do not include most of the grids running on OutWorldz DreamGrid — a distribution of OpenSim used by many people to create virtual worlds on personal computers, private company grids, or school grids.
The total number of DreamGrids — or home grids created with the software — has grown from slightly more than 2,000 in September 2020 to more than 7,000 today.  Beckhusen is CEO of Micro Technology Services Inc which owns both DreamGrid and OutWorldz.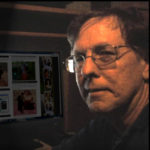 With the free-to-use DreamGrid software, users can easily create virtual worlds through a graphical interface and one-click install feature. They can also use it to easily and quickly manage their grids using graphical interfaces. This includes adding new regions, banning users, deleting regions, auto restarting,  tracking usage stats, and shutting down entire grids or unoccupied regions to save computing power.
The total list of grids tracked by OutWorldz is available here.
OpenSim is a free open-source, virtual world platform, that's similar to Second Life and allows people with no technical skills to quickly and cheaply create virtual worlds and teleport to other virtual worlds. Those with technical skills can run OpenSim worlds on their own servers for free using either DreamGrid, the official OpenSim installer for those who are more technically inclined, or any other distribution, while commercial hosting starts at less than $5 a region. A list of hosting providers is here. Download the recommended Firestorm viewer here and find out where to get content for your OpenSim world or region here.
Top 25 grids by active users
When it comes to general-purpose social grids, especially closed grids, the rule of thumb is the busier the better. People looking to make new friends look for grids that already have the most users. Merchants looking to sell content will go to the grids with the most potential customers. Event organizers looking for the biggest audience — you get the idea.
Top 25 most popular grids this month:
The active list is based on active, unique 30-day user login numbers that grids report on their stats pages. Those grids that don't report their numbers might be just as popular, but we wouldn't know.
MetaverseLife Grid added the most active users this month, growing from 80 to 1,194 actives. However, the grid has never had more than 100 actives in one month before, and we couldn't find any record of major events on the grid this past month, so this statistic may be an administrative error.
Eureka World showed the second-most growth in actives, with a 384 increase, followed by Alternate Metaverse with a 279 increase, OSgrid with 250, and Discovery Grid with 188.
The active user stats are used to generate the popular hypergrid destinations list, which is useful if you have a hypergrid teleport and want to put up gates to the most popular grids, or include the most popular grids in an in-world directory. This list is also a good place to start if you want to open up new stores, hold events, or are just looking for places to visit.
Here's some information on how and why you should set up a stats page for your grid. Not all grids need a stats page — especially grids that aren't open to the public like school grids, private company grids, small family grids, and so on. From prior surveys, this dark metaverse of OpenSim grids might actually be bigger than the one we know about, because those grids don't need to promote themselves, and we never hear about them.
Online marketplaces for OpenSim content
There are currently 19,689 product listings in Kitely Market, containing 38,322 product variations, 33,256 of which are sold with export permission.
Kitely Market has delivered orders to 565 OpenSim grids to date. The Kitely Market is the largest collection of legal content available in OpenSim. It is accessible to both hypergrid-enabled and closed, private grids. The instructions for how to configure the Kitely Market for closed grids are here.
As seen from the above chart, nearly all the growth in Kitely Market has been in content that can be exported to other grids — that is the green area in the chart. The red area, of non-exportable content, has stayed level for the past seven years.
Offering a convenient and low-cost way for OpenSim users to buy legitimate, legal content not only offers creators sales opportunities that they wouldn't have otherwise but reduces the need for pirated content, similar to the way that Netflix and other streaming services have reduced the amount of illegal video streaming.
In addition, restricting content to closed grids does little to stop piracy. Most stolen content is ripped from Second Life, the original closed grid. The only time that being on a closed grid offers additional security for content creators is when the content involves high-end scripts or proprietary animations.
Speaking of closed grids — where users are not able to teleport to other grids — the biggest such grid, Tag, also has its own online marketplace.
The Tag grid marketplace, the only other OpenSim marketplace comparable to the Kitely Market, lists and sells a total of 28,286 virtual items including apparel, avatar accessories, avatar appearances, and other items. From the marketplace's website, anyone is able to list their products or items on the marketplace to promote them either for sale or as a freebie, but the content can only be purchased and used within the Tag grid and can't be taken or delivered to other grids.
Littlefield upgrades server, finds undocumented issue
Littlefield has upgraded to OpenSim 0.9.2.1 after seven years on an earlier version of the software.
Although the upgrade went well, the grid would like to let everyone know about a vital setting that is not in the sample Robust.ini files, is undocumented, and may prevent a successful upgrade to the latest OpenSim version, said Chuck Simmons, Littlefield's chief technology officer and grid architect. He is also known in-world as Ashton Nobilis.
"There were a few small issues during the upgrade that other grids should be mindful of when going from 0.8x to 0.9x, but the one that really sticks out is the change in the format of the fsassets datastore directory tree," he told Hypergrid Business. "In older versions of OpenSimulator, an asset with the UUID of 00000000-0000-0000-0000-000000000000 would be stored in a path similar to /data/000/000/00000000-0000-0000-0000-000000000000.gz. Somewhere in the 0.9x development cycle, it was decided that asset should reside at /data/00/00/00/0000/00000000-0000-0000-0000-000000000000.gz, which is a completely different directory path which can prevent the existing asset datastore from being able to be seen by OpenSimulator."
"Fortunately, there is a setting that can be placed in the Robust configuration files to specify the older format so that the asset datastore doesn't have to be converted," he added. "For the benefit of your readers that may still be on 0.x, using fsassets, and wanting to upgrade to 0.9x, the UseOsgridFormat = true command should be placed in the [AssetService] section of the Robust.ini to preserve the older format."
Simmons was able to do this after parsing the source code but many users may be unable to do this which could interfere with a successful upgrade.
"I'm not sure why this feature is not documented, perhaps it is an oversight, but I don't see any reason for it to be tucked aside considering the amount of frustration that can be caused," he said. "We appreciate all the hard work the OpenSimulator developers have done and continue to do, but I think it might be beneficial to the OpenSimulator community to help ensure information is easily available to all."
The grid is now back up and running on a new server with multiple Robust instances serving its multi-terabyte database and asset datastore to the residents in a safe, stable environment, he said.
The grid has also made minor changes to its region pricing structure., adding a new 15,000-prim region for $10 a month.
Littlefield to host ninth annual Thanksgiving event next week
Littlefield's ninth Thanksgiving — a recreation of the WKRP Turkey Drop, a classic Thanksgiving TV bit from the 70s in the United States — kicks off at 3.00 a.m. Pacific Time on Thursday, November 24.
The hypergrid address is lfgrid.com:8002:Littlefield.
A Thanksgiving dinner is also among the activities prepared and is open to anyone including hypergrid visitors. It will take place at the Stonehaven Region.
The hypergrid address is lfgrid.com:8002:Stonehaven. 
The Thanksgiving Dance Party will be held at the Speakeasy Dance Club starting at 8.00 p.m. Pacific Time.
The hypergrid address is lfgrid.com:8002:Speakeasy. 
WLFG Radio will be playing Alice's Restaurant and several Thanksgiving-related tunes all day long.
The annual WLFG Holiday Radio stream will be opened on November 25. The stream, which is open for anyone to tune into, will be playing Christmas Music all day and every week until January 6, 2023, Littlefield grid co-founder Walter Balazic told Hypergrid Business.
The hypergrid address is holiday.littlefieldgrid.com:8050. 
Littlefield's Christmas Island will be opened on Friday, November 25. The region will be offering free Christmas decorations that visitors can take away and use to decorate their own areas; free sleigh rides, and other attractions.
The hypergrid address is lfgrid.com:8002:Christmas Island.
Winterfest in Alternate Metaverse next month
The Alternate Metaverse will host a Winterfest starting on December 22 through January 1 at the Wintervale region.
There will be winter events including skiing, ice skating, snowboarding, fantasy snow globes, Wintervale Palace, ice fishing, cafe on ice, sledding, winter carriage riding, snowman builds, a winter ballroom, and a photo booth. Other activities and events include a carnival, karaoke, a tree decorating contest, belly dancing, live performances, and DJing.
The hypergrid address is alternatemetaverse.com:8002:Wintervale.
Monentes Jewelry closes down
The Monentes Jewelry store — which offers free and full perm customizable virtual jewelry in OutWordz and Virtual-HG grids– will be closing down temporarily this month until January 2023 for remodeling. The owner also offers a free Monentes Jewelry Store OAR as a gift to the community so that anyone who wishes can rez their very own jewelry store at their own grid, and will continue to do so.
The remodeling will result into a cozier store and new jewelry designs, said Monentes Jewelry owner and designer Marianna Monentes.
"My main store was in need of a bit of a remodel that it seemed so huge I am thinking of something a bit cozier," she told Hypergrid Business. "We will see. I am still pondering. January I will open a little satellite store where I will present new pieces so those store owners who rez their jewelry stores at their own grids can pick up and add new pieces to their own store collections. I am also considering making exclusive pieces for each individual store for whoever asks me so that each store will be unique to the owners."
The Monentes Jewelry store OAR can be picked up at Outworldz.
"I decided to make the jewelry free so that people could check out the jewelry prior to any purchase they might make," she said. "Giving the store OAR seemed logical and I love that others can have the store on their grids."
The hypergrid addresses is virtual-hg.com:8002:Monentes Jewelry.
Winter and Christmas shopping at Free Souls
The Lunaria region of the Free Souls grid is themed for the winter season with beautiful winter sceneries and events, including cross-country skiing and skating.
It also has Christmas decorations and Christmas markets where visitors can go shopping for Christmas. There are areas for exploring, trolling, and driving the carousels.
The hypergrid address is free-souls.de:8002:Lunaria.
Winter and holiday events and music at New Hope
The Aria region of the New Hope Grid is ready for winter holiday events and is themed for them with an ice rink, Christmas trees, lighting, and winter blossoms.
The region also hosts regular live music and entertainment events that feature different OpenSim and real-life artists including Rogue Galaxy and Clairde Dirval.
The hypergrid address is login.newhopegrid.com:8002:Aria.
Novale preparing for winter after successful autumn activity
The Novale region of the CreaNovale grid is preparing for winter events this November after concluding its successful autumn season events and activities.
The Novale's autumn season — which ended on November 12 — had a host of activities including cereal and fruit growing and harvesting, horse riding, boat tours, a guided tour of the Halloween attractions, and a Caves Hunt.
The hypergrid address is hg.creanovale.ca:8052:NOVALE.
Metaverselife opens new winter store
The iPleasure region at the Metaverselife grid has a new Winter Store which will start offering new winter items as freebies. The region has a new Skin Store for skin freebies. It offers female and male fashion freebies and animations freebies.
The hypergrid address is metaverselife.org:8002:iPleasure. 
New grids
The following grids were added to our database this month: Mathesis and Nymph Paradise.
Top 40 grids by land area
The list below is a small subset of existing OpenSim grids. We are now tracking a total of 2,491 different publicly-accessible grids, 369 of which were active this month, and 267 of which published their statistics.
All region counts on this list are, whenever available, in terms of standard region equivalents. Active user counts include hypergrid visitors whenever possible.
Many school, company, or personal grids do not publish their numbers.
The raw data for this month's report is here. A list of all active grids is here. And here is a list of all the hypergrid-enabled grids and their hypergrid addresses, sorted by popularity. This is very useful if you are creating a hyperport.
You can see all the historical OpenSim statistics here, including polls and surveys, dating all the way back to 2009.
Do you know of any other grids that are open to the public but that we don't have in our database? Email me at [email protected].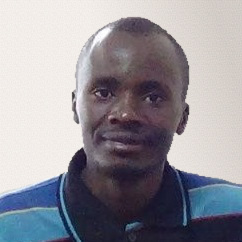 Latest posts by David Kariuki
(see all)