OpenSim added 2,061 active users this past month, hitting a new record high of 47,169 unique monthly users.
Some of the increase could be due to the recently-concluded OpenSimulator Community Conference , or due to the fact that people are home from work or school for the holidays, and have time to go into virtual worlds.
The public OpenSim grids now have a total of 102,917 standard-sized regions in virtual land area. The OpenSim metaverse is also home to 475,905 registered users.
All grids without a publicly accessible website, social media page, OpenSimWorld listing, or other page are now marked as private in the Hypergrid Business database. Please submit the link to the grid's public page through a direct email or this form in case you find that your grid is marked as private and you want it to be back on our lists. Despite that, the number of active grids in our database is 407 — another record high.
OSgrid and Kitely are still largest grids by total regions and registered user numbers.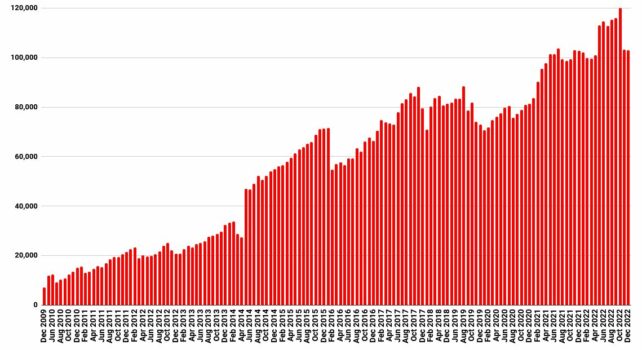 OSgrid has 23,117 hosted regions in total followed by Kitely with 18,390, Wolf Territories Grid with 13,168 regions, ZetaWorlds with 8,035, and Alternate Metaverse with 7,507 regions. Scroll at the bottom of this page for a full list of top 40 largest grids.
The largest land area gainer this month is OSgrid at 885 new regions, followed by Alternate Metaverse with 488, ZetaWorlds with 143, Groovy Verse with 63, and Discovery Grid with 48 new standard 256 by 256 regions hosted.
These stats also do not include most of the grids running on OutWorldz DreamGrid — a distribution of OpenSim used by many people to create virtual worlds on personal computers, private company grids, or school grids.
DreamGrid is now tracking a total of 8,519 grids all time. 331 new DreamGrids were created with the software in October this year based on the unique DNS name.
DreamGrid now also hosts a total of 6,743 regions — both var and standard ones — all of which have a total size equaling 65,638 standard 256 by 256 Second Life regions, said Fred Beckhusen, the CEO of Micro Technology Services Inc which owns both DreamGrid and OutWorldz.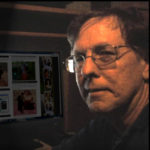 With the free-to-use DreamGrid software, users can easily create virtual worlds through a graphical interface and one-click install feature. They can also use it to easily and quickly manage their grids using graphical interfaces. This includes adding new regions, banning users, deleting regions, auto restarting,  tracking usage stats, and shutting down entire grids or unoccupied regions to save computing power.
The total list of grids tracked by OutWorldz is available here. DreamGrid offers 230 free OARs which you can add to your new regions easily. The software has saved its users a combined total of over $35 million in setup and estate purchase/rental fees this year when compared to Second Life prices, according to the latest presentation by Beckhusen at the developer AvaCon conference this month.
DreamGrid is working on new features including support for 3D VR view for OpenSim in Beta 5.28, OpenSim-as-a-service which enables users to run a grid on boot, and grid-wide classified ads. It is also now beta-testing a GDPR or terms of service pop-up at LostWorld-os.com:8002.
"It is built into DreamGrid, and does not require Apache or PHP or changes to OpenSim," he told Hypergrid Business. "It uses the same terms of service as is shown on the Diva page. It has a built-in web page editor to make it simple to use."
OpenSim is a free open-source, virtual world platform, that's similar to Second Life and allows people with no technical skills to quickly and cheaply create virtual worlds and teleport to other virtual worlds. Those with technical skills can run OpenSim worlds on their own servers for free using either DreamGrid, the official OpenSim installer for those who are more technically inclined, or any other distribution, while commercial hosting starts at less than $5 a region.
A list of OpenSim hosting providers is here. Download the recommended Firestorm viewer here and find out where to get content for your OpenSim world or region here.
Top 25 grids by active users
When it comes to general-purpose social grids, especially closed grids, the rule of thumb is the busier the better. People looking to make new friends look for grids that already have the most users. Merchants looking to sell content will go to the grids with the most potential customers. Event organizers looking for the biggest audience — you get the idea.
Top 25 most popular grids this month:
The active list is based on active, unique 30-day user login numbers that grids report on their stats pages. Those grids that don't report their numbers might be just as popular, but we wouldn't know.
AviTron has of late accelerated registrations and this month — for the second time in a row — earned the top spot by number of newly registered users at 390. Kid Grid, MetaverseLife, and OpenSimulator Community Conference grids also reported significant increases in activity.
The active user stats are used to generate the popular hypergrid destinations list, which is useful if you have a hypergrid teleport and want to put up gates to the most popular grids, or include the most popular grids in an in-world directory. This list is also a good place to start if you want to open up new stores, hold events, or are just looking for places to visit.
Here's some information on how and why you should set up a stats page for your grid. Not all grids need a stats page — especially grids that aren't open to the public like school grids, private company grids, small family grids, and so on. From prior surveys, this dark metaverse of OpenSim grids might actually be bigger than the one we know about, because those grids don't need to promote themselves, and we never hear about them.
Online marketplaces for OpenSim content
There are currently 19,780 product listings in Kitely Market, containing 38,548 product variations, 33,476 of which are sold with export permission.
Kitely Market has delivered orders to 569 OpenSim grids to date. The Kitely Market is the largest collection of legal content available in OpenSim. It is accessible to both hypergrid-enabled and closed, private grids. The instructions for how to configure the Kitely Market for closed grids are here.
As seen from the above chart, nearly all the growth in Kitely Market has been in content that can be exported to other grids — that is the green area in the chart. The red area, of non-exportable content, has stayed level for the past seven years.
Offering a convenient and low-cost way for OpenSim users to buy legitimate, legal content not only offers creators sales opportunities that they wouldn't have otherwise but reduces the need for pirated content, similar to the way that Netflix and other streaming services have reduced the amount of illegal video streaming.
In addition, restricting content to closed grids does little to stop piracy. Most stolen content is ripped from Second Life, the original closed grid. The only time that being on a closed grid offers additional security for content creators is when the content involves high-end scripts or proprietary animations.
Speaking of closed grids — where users are not able to teleport to other grids — the biggest such grid, Tag, also has its own online marketplace.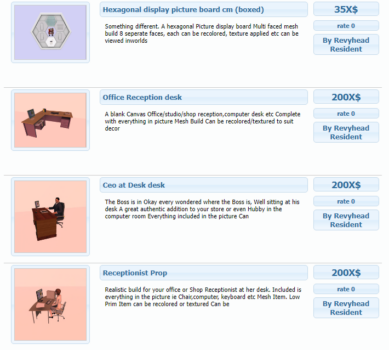 The Tag grid marketplace, the only other OpenSim marketplace comparable to the Kitely Market, lists and sells a total of 28,286 virtual items including apparel, avatar accessories, avatar appearances, and other items. From the marketplace's website, anyone is able to list their products or items on the marketplace to promote them either for sale or as a freebie, but the content can only be purchased and used within the Tag grid and can't be taken or delivered to other grids.
Catch up with discussions at this year's OpenSimulator Community Conference
The OpenSimulator Community Conference, an annual event that brings together OpenSim developers and users took place on Saturday, Dec. 10, and Sunday, Dec. 11, and in case you missed anything, you can catch up with the discussions from the conference's YouTube page as streamed from the event.
This year's event attracted over 400 hypergrid users, over 100 OpenSim expert speakers, and multiple workshops and exhibitions by sponsors and other users. It hosted interesting discussions on how AI is being used to generate art, collaboration in the metaverse, how to detect and prevent copybots, teaching and learning in metaverse, gaming in metaverse, matrix game system for team play, among many topics.
OSCC is the largest developer and user conference in OpenSim.
Christmas Eve, New Year's Eve, and Christmas Stream at Littlefield Grid
Littlefield Grid will be hosting Christmas Eve and Christmas Night Dance parties from 9.00 p.m. Pacific Time on December 24 and 8.00 p.m. Pacific Time on December 25 at Christmas Island.
There will be rides, ice skating, a Christmas shopping area,  and a dance with DJeeing with DJ Walter Balazic.
The hypergrid address is lfgrid.com:8002:Christmas Island.  
The annual New Year's Eve Formal Dance Party will also take place on New Year's Eve on New Year's Island. Activities scheduled include rides, skating, and New Year's Party favors. There also will be a Formalwear Shop that offers free tuxedos and gowns and dance with DJ Walter Balazic.
The hypergrid address is lfgrid.com:New Years Island.
The grid will also be running the Christmas Stream throughout the holiday until January 6, playing your favorite holiday classics throughout the day and night, Littlefield Grid co-owner Walter Balazic told Hypergrid Business.
The hypergrid address is holiday.littlefieldgrid.com:9950.
Winterfest in Alternate Metaverse this month
The Alternate Metaverse grid will host a Winterfest starting on December 22 through January 1 at the Wintervale region.
There will be winter events including skiing, ice skating, snowboarding, fantasy snow globes, Wintervale Palace, ice fishing, cafe on ice, sledding, winter carriage riding, snowman builds, a winter ballroom, and a photo booth. Other activities and events include a carnival, karaoke, a tree decorating contest, belly dancing, live performances, and DJing.
The hypergrid address is alternatemetaverse.com:8002:Wintervale.
New grids
The following grids were added to our database this month: Freya's Shadow World, Grid Land, Kid Grid, Konecta Radio, OsDreaming, Sovaria Estates, and Trianon World.
Top 40 grids by land area
The list below is a small subset of existing OpenSim grids. We are now tracking a total of 2,497 different publicly-accessible grids, 407 of which were active this month, and 277 of which published their statistics.
All region counts on this list are, whenever available, in terms of standard region equivalents. Active user counts include hypergrid visitors whenever possible.
Many school, company, or personal grids do not publish their numbers.
The raw data for this month's report is here. A list of all active grids is here. And here is a list of all the hypergrid-enabled grids and their hypergrid addresses, sorted by popularity. This is very useful if you are creating a hyperport.
You can see all the historical OpenSim statistics here, including polls and surveys, dating all the way back to 2009.
Do you know of any other grids that are open to the public but that we don't have in our database? Email me at [email protected].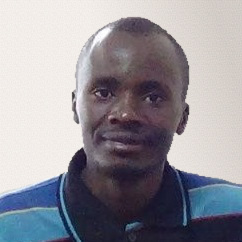 Latest posts by David Kariuki
(see all)