OpenSim land area has this month gone up by a significant 6,622 standard region equivalents thanks to new grids and a significant expansion at other grids. All public OpenSim grids now have a total of 110,458 standard-sized regions in virtual land area.
Speaking of new grids, the total number of public OpenSim grids that we track is now up to 418, a record high. This is even though we've recently reclassified many grids as private because they do not have websites or social media pages or other indicators that they're open to the public.
Please send us a link to your grid's public page through a direct email or this form in case you find that your grid is marked as private and you want it to be back on our lists.
Active numbers grew slightly, by 444 active monthly users, but the actual growth is probably quite a bit higher. That's because AviTron stopped reporting their statistics this month, and, last month, they had more than 3,000 actives. If AviTron had reported their stats this month, our active users numbers would have shown significant growth this month.
The AviTron users are probably still there — though their active user numbers have fallen by nearly 1,000 over the past three months.  The grid also recently turned off the hypergrid connectivity.
Hypergrid Business editor Maria Korolov has previously recommended that people do not use an AviTron account as their primary hypergrid avatar because the grid owner has been known to shut down the grid completely with no prior warning.
"He's also repatedly turned hypergrid connectivity on and off on a whim," she said. "That creates havoc for anyone trying to run a business or organize events."
For users, this means that people who depend on hypergrid friend lists or landmarks will lose access to those, and if they depend on their avatar inventories, they will lose access to those as well. Korolov recommends that users use an account on OSgrid or Kitely or another stable grid for their primary avatar and not keep any money or objects in their AviTron avatars that they're afraid to lose.
We are now tracking a total of 2,527 OpenSim grids, 418 are active public grids, out of which 287 made their stats available for this month's report.
In summary, AvatarLife registered the highest number of users this month or 422, while Piggy Bank Grid World got the highest number of active users or 331, and or 5,184, in a month since we lastly reported these stats. OSgrid, Kitely, and TAG grids still dominate in terms of land area, usage, and online marketplaces.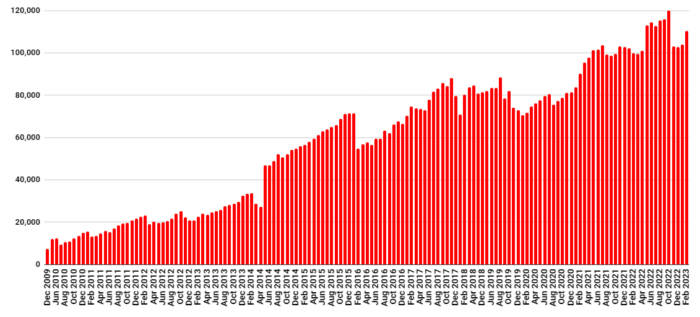 Wolf Territories Grid was the fastest-growing grid this month by land area, with an increase of 5,184 standard region equivalents. OSgrid was in second place  with 1,861 new regions, followed by Virtual Worlds Grid with 748, German World Grid with 282, and ZetaWorlds with 152 standard region equivalents.
OSgrid maintained its lead in terms of total virtual land area with 25,558 regions, followed by Wolf Territories Grid which has overtaken Kitely in second place, having 18,368 regions. Kitely has 18,325 regions, ZetaWorlds has 8,189 regions, and Alternate Metaverse is fifth biggest grid with 7,339 total regions.
Our stats also do not include most of the grids running on OutWorldz DreamGrid — a distribution of OpenSim used by many people to create virtual worlds on personal computers, private company grids, or school grids.
DreamGrid reports a total of 8,519 grids with a total land area of 65,638 standard regions. Micro Technology Services owns both DreamGrid and OutWorldz. The total list of grids tracked by OutWorldz is available here. 

With the free-to-use DreamGrid software, users can easily create virtual worlds through a graphical interface and one-click install feature. They can also use it to easily and quickly manage their grids using graphical interfaces. This includes adding new regions, banning users, deleting regions, auto restarting,  tracking usage stats, and shutting down entire grids or unoccupied regions to save computing power.
OutWorldz offers free OARs — complete region files — which you can load to your grid easily and with little effort. The software saved its users a combined total of over $35 million in setup and land rental fees in 2022 when compared to the Second Life price equivalents.
OpenSim is a free open-source, virtual world platform, that's similar to Second Life and allows people with no technical skills to quickly and cheaply create virtual worlds and teleport to other virtual worlds. Those with technical skills can run OpenSim worlds on their own servers for free using either DreamGrid, or the official OpenSim installer for those who are more technically inclined, or any other distribution, while commercial hosting starts at less than $5 a region.
A list of OpenSim hosting providers is here. Download the recommended Firestorm viewer here and find out where to get content for your OpenSim world or region here.
Top 25 grids by active users
When it comes to general-purpose social grids, especially closed grids, the rule of thumb is the busier the better. People looking to make new friends look for grids that already have the most users. Merchants looking to sell content will go to the grids with the most potential customers. Event organizers looking for the biggest audience — you get the idea.
Top 25 most popular grids this month:
The active list is based on active, unique 30-day user login numbers that grids report on their stats pages. Those grids that don't report their numbers might be just as popular, but we wouldn't know.
Piggy Bank Grid was the fastest growing grid this past month, with 331 new active users, followed by OSgrid with 276, WaterSplash with 268, The City with 239, and Kid Grid with 238 new active users.
The active user stats are used to generate the popular hypergrid destinations list, which is useful if you have a hypergrid teleport and want to put up gates to the most popular grids, or include the most popular grids in an in-world directory. This list is also a good place to start if you want to open up new stores, hold events, or are just looking for places to visit.
Here's some information on how and why you should set up a stats page for your grid. Not all grids need a stats page — especially grids that aren't open to the public like school grids, private company grids, small family grids, and so on. From prior surveys, this dark metaverse of OpenSim grids might actually be bigger than the one we know about, because those grids don't need to promote themselves, and we never hear about them.
Online marketplaces for OpenSim content
There are currently 19,889 product listings in Kitely Market containing 38,834 product variations, 33,764 of which are exportable.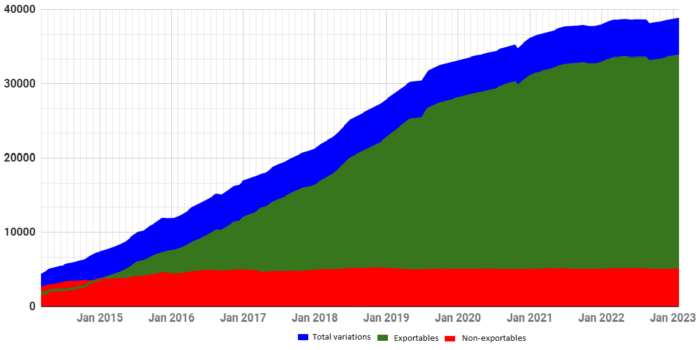 Kitely Market has delivered orders to 576 OpenSim grids to date. The Kitely Market is the largest collection of legal content available in OpenSim. It is accessible to both hypergrid-enabled and closed, private grids. The instructions for how to configure the Kitely Market for closed grids are here.
As seen from the above chart, nearly all the growth in Kitely Market has been in content that can be exported to other grids — that is the green area in the chart. The red area, of non-exportable content, has stayed level for the past seven years.
Offering a convenient and low-cost way for OpenSim users to buy legitimate, legal content not only offers creators sales opportunities that they wouldn't have otherwise but reduces the need for pirated content, similar to the way that Netflix and other streaming services have reduced the amount of illegal video streaming.
In addition, restricting content to closed grids does little to stop piracy. Most stolen content is ripped from Second Life, the original closed grid. The only time that being on a closed grid offers additional security for content creators is when the content involves high-end scripts or proprietary animations.
Speaking of closed grids — where users are not able to teleport to other grids — the biggest such grid, Tag, also has its online marketplace. The marketplace lists 28,293 items both for sale and those free.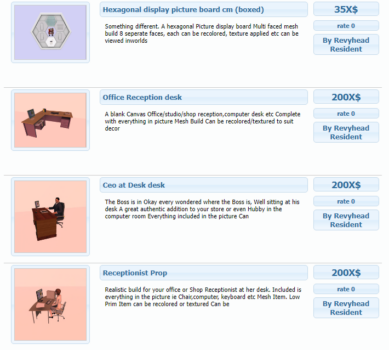 Another online marketplace which we will be reporting stats for is the Neverworlds' Marketplace, which just launched. The site currently lists 33 items for sale to residents and 41 items for hypergridders, but if the project takes off, we hope to be including its stats in this section in the future.
Neverworlds offers free land and new online marketplace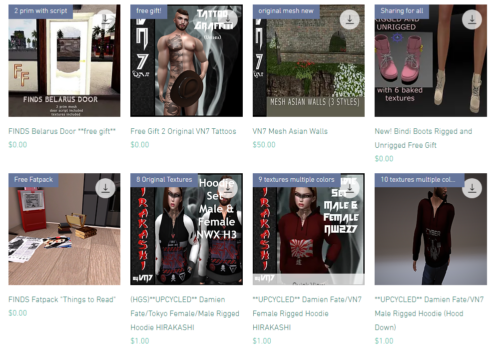 Neverworlds Grid has started two online marketplaces, one for residents and another for hypergridders. The marketplaces currently offer a small selection of items,   including rigged clothing and building supplies.
Unlike the Kitely Market, however, the Neverworlds marketplace also offers freebies.
"All the items offered are made by creators," Govega Sachertorte told Hypergrid Business. "Members get exclusive items."
"The members of Neverworld do get premium content, more freebies and reduced prices for anything that costs money," she added. "The hypergrid area however is still good for free and we believe we have some of the best original content out there and this is also a growing project."
The grid has also kicked off a continent project which spans across 200 regions. It has integrated road system, water ways, and most of it is made of free parcels. The regions are developed with parcels for residents ranging in size from 12,000 meters to about 45,000 meters, said Sachertorte.
"They are free and the prim limits are 5000 prims per parcel," he told Hypergrid Business. "We currently have a few dozen parcels and are adding more daily as the need arises. We also do allow self hosted regions to attach to the continent, if they agree to use the same road system and textures."
Free virtual land on One Life Grid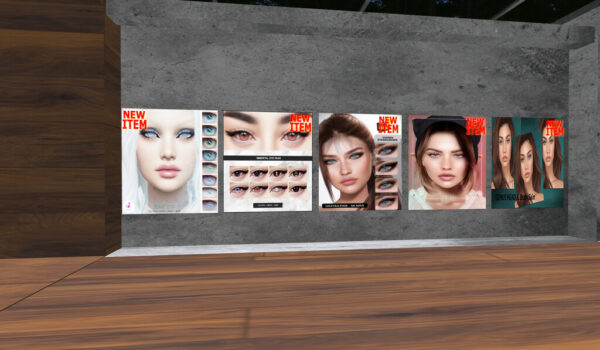 One Life Grid, which is a new grid, is also offering free land — specifically, 4096-square-meter, 938-prim parcels to any newly registered avatar. A user just needs to sign up and wait for activation, which happens within 24 hours.
The grid also has shopping areas for different meshes including adult ones.
The hypergrid address is onelife-grid.de:8002.
New grids
The following grids were added to our database this month: Casadamici, Darkheart's Realm, EscapeLands, Hosting4OpenSim Test Grid, Little Whitecat, Lovely Paradise, One Life Grid, SiLi, Solaria, Vivec, and WKDVR.
The following 20 grids were marked as suspended this month: Acearia, Ampleverse, AvatarLife Testing, BritGrid, Encitra Home Grid, HiddenDreams , Jomac Silveras Grid, MajHome, Open Waifu, OzKanga Grid, Planet 3L, Pleasure Grid, PrimGrass, Savannah Grid, Skytec Grid, Tnet Grid, Tnet Grid, Verth, and Wiccan Grid.
After a grid has been inactive for two months, we mark it as closed.
Sometimes, a grid changes its loginURI or website address and we don't notice. If that's the case, email us and let us know.
Top 40 grids by land area
The list below is a small subset of existing OpenSim grids. We are now tracking a total of 2,527 different publicly-accessible grids, 418 of which were active this month, and 287 of which published their statistics.
All region counts on this list are, whenever available, in terms of standard region equivalents. Active user counts include hypergrid visitors whenever possible.
Many school, company, or personal grids do not publish their numbers.
The raw data for this month's report is here. A list of all active grids is here. And here is a list of all the hypergrid-enabled grids and their hypergrid addresses, sorted by popularity. This is very useful if you are creating a hyperport.
You can see all the historical OpenSim statistics here, including polls and surveys, dating all the way back to 2009.
Do you know of any other grids that are open to the public but that we don't have in our database? Email me at [email protected].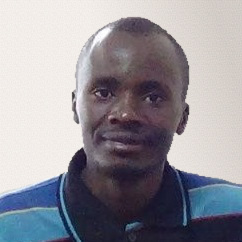 Latest posts by David Kariuki
(see all)