Littlefield grid turns ten on Saturday, April 1, and will host a week-long birthday party on its Anniversary region.
There will be a live performance by OpenSim renowned artist Rogue Galaxy at 5 p.m. Pacific time on April 1, followed by a live DJ dance party with Littlefield's own DJ Walter Balazic, and a host of exhibitions created by the grid's residents.
The grid is also running a rental promotion for new residents during the entire week of the celebrations, said Littlefield grid co-owner Walter Balazic. A local account is required to get the deal.
"Our premium regions which include 30,000 prims and a free Shoutcast server will be reduced in price from $15 to $10 for the entire month of April," he told Hypergrid Business. "In addition, we will be doing a buy-one-get-one-free promotion opening week where anyone who rents a region from April 1 through April 8 will get an additional free region with their first rental."
Contact Balazic in-world on the Littlefield grid or email him at walterbalazic@gmail.com for more details.
The grid's Anniversary region opens at 6 a.m. Pacific time on April 1 and will remain open for the exhibitions until 6 a.m. on April 8.
The hypergrid address is lfgrid.com:8002:Littlefield Anniversary.

Littlefield prioritizes listening to the user community so as to make the grid a home for all, Balazic told Hypergrid Business. There are monthly grid meetings for the residents where they can ask any questions they might have, make suggestions, or make admins aware of any issues that come up that the admins may not be aware of. There also are six full-time grid admins to take care of any daily issues.
"We have said to the residents many times that the grid is where we admins live, this is our home, so we want it to run its best for all of us," he said. "We think this concept makes all the difference. If you don't live on your grid full time, you don't know how well or poorly it runs day to day, and you aren't there to speak directly with your residents to find out what they may see that you don't."
The grid recently migrated from OpenSim version 8.2 to version 9.2 after spending an entire year in testing and development. This was done slowly, he said, because the residents' needs were prioritized, to ensure that the residents did not lose what they had spent many years developing.
It currently runs nine production data servers at a US-based data centers, including two mirrored grid servers and one hot backup server.
A "hot" backup is one that can be switched to instantaneously in case of a problem, versus a "cold" backup that needs to be restored first before it can be used.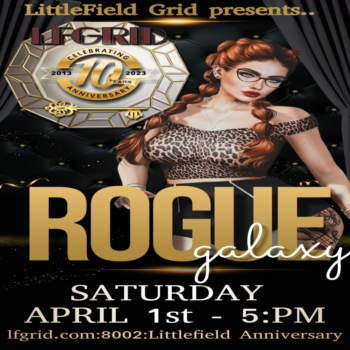 Littlefield's journey started in 2011, with about 50 regions OSgrid. It then became a standalone grid in 2013 because the admins and owner wanted to do things differently — including making it an adult-only grid. They also felt it was unfair to overutilize OSgrid's resources since OSgrid is a volunteer-run, non-profit grid.
Besides Balazic, the two other cofounders were lead developer Ashton Nobilis and engineer Dirk Mathers.
There are also some residents who've been around for the full ten years, including Xi Shi who runs the Ruritania region, Windrunner Constantine who is now one of the grid admins, and Muddpuddle Cleanslate who is responsible for several Art regions including Pepperland and All Things Must Pass.
"We have been very blessed over the years to have several incredible builders and content creators as grid residents which helped with Littlefield's original content," Balazic said. "Ada Wong and admin Camryn Darkstone were integral in creating clothing for the grid. Toy McBride, also a grid admin, filled the grid with her original furniture for the residents, and last but certainly not least Aine Caoimhe the creator of PMAC and most importantly the Paramour Dance Ball which is the de facto dance system utilized by almost all OpenSimulator grids. Having this talent on the grid certainly assisted in making the grid what it is today."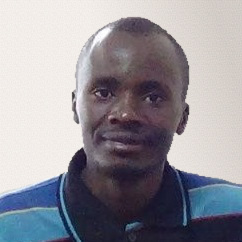 Latest posts by David Kariuki
(see all)