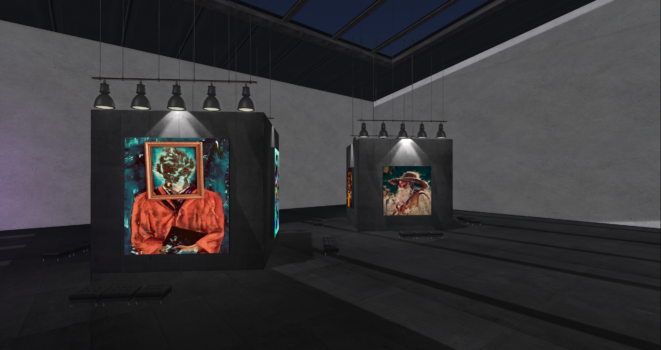 AvatarLife grid will host a virtual Pride Week for residents and visitors from other grids starting at 11 a.m. Pacific Time on Saturday, June 24, with events running through Friday, June 30.
The Pride Week, which coincides with and has events that match those held during the United Nation's Pride Month but in virtual world settings, will start with the Color Fiesta art submission contest at 9:00 p.m. Pacific Time on June 24 to June 28 at the AvatarLife Museum, with prize winners being announced on July 1.
A gaming contest where participants can win prizes in cash will also take place at the Diesel Games region and run for five days starting from June 25. A guest speaker session and an open mic session will be held at 11:00 a.m. to 2 p.m. Pacific Time on June 30 at the Rainbow region. During the open mic, attendants will have an opportunity to win prizes by sharing any stories, poems, songs, and other things they would like.
AvatarLife is not hypergrid-enabled, so users can't simply teleport to the regions. Instead, visitors who don't already have accounts on the grid will need to register here, then add the grid URI — grid.avatarlife.com:8002 — to the list of grids in the settings tab on their OpenSim viewer as per these instructions.
"We at AvatarLife would like to do what we can to encourage and celebrate diversity," AvatarLife CEO Sushant Chandrasekar told Hypergrid Business. "And we would like to be socially responsible and active that in the future months we will look at  hosting events for significant United Nation's international days such as poverty and environment and others."
In addition to the Color Fiesta, other AvatarLife events that correspond to those held during Pride Month include the rainbow-themed Virtual Pride parade which will take place on June 30 at the Rainbow region. There also will be a Pride Disco at 10:00 a.m. Pacific Time on Sunday, June 25 at the Vox City region.
"The Virtual Pride Parade or match is mainly a gathering of people with music and light dancing, and importantly people can socialize and maybe have some fun," added Chandrasekar.
Color Fiesta contest and the new virtual museum
The Color Fiesta contest and the new Art Museum will be a major focus during the Pride Week. Participants can, starting on June 24, submit up to three art entries each and win prizes for each submission. The Fiesta will mark the launch of the newly-built art museum."Each participant will win 500 AV$ for participation," Chandrasekar said. "The arts will be shared on our social media platforms and people will come and vote on the art. The art for submission can be digital or hand-drawn, and should not be black and white."
There also will be a tour of several nominated art submissions in the Art Museum on June 29. "The top 16 artworks will be hosted in our virtual art museum and will be permanent there," he said.
The submission ends on June 28. Voting for the participants' art submissions will start at 9 p.m. Pacific Time on June 28 and end at 9.00 a.m. Pacific Time on June 30. The results of the voting will be announced on July 1 after which there will be an awards ceremony.
Anyone at the open mic event to win 500 AV$
Anyone who speaks for a minute during the open mic will win 500 AV$.
"Open mic is a different event where we all meet together, and everyone gets one minute to turn on their mic and speak about anything they want to or show their talent like storytelling, singing, or poetry," said Chandrasekar.
Generous rewards at the Skill Gaming Fever marathon
Gamers at the Skill Gaming Fever Marathon can show off their gaming skills and win prizes in the grid's in-world currency — which can be changed for real-world money. The grid hosts and supports player-versus-player, player-versus-computer, and play-to-earn types of games.
Although the event is mainly for playing games, game creators are also welcome to attend and meet up. The skill games which will be played are the games hosted at the grid and are similar to most of those available at Second Life and some OpenSim grids, said Chandrasekar .
"For example, we have the famous Zyngo game and other Slingo skill games," he said. "We have various high scores contests and other contests with generous AV$ prizes. The exchange rate is approximately one USD for 250 AV$."
Final showdown
The final showdown will take plac on June 30 and will involve live music and virtual dance, soulmate search, and speed dating, all at the Music Island region.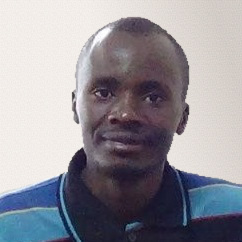 Latest posts by David Kariuki
(see all)