The Discovery Grid will host its seventh anniversary party on Saturday, July 1 at the Louisville region, featuring a virtual Thunder Over Discovery 2023 aviation event which will coincide with the real-life Thunder Over Louisville aircraft event, showcasing vintage and modern aircraft in action.
Both grid residents and hypergrid visitors are invited to the experience. The hypergrid address is discoverygrid.net:8002:Louisville. 
Arrive early for each session because doors close to prevent possible disruptions as people enter the region. You will also need to set your OpenSim viewer to a shared environment, enable advanced lighting for the full effect, and set your viewer camera and music and sound settings as suggested by the hosts here, to enjoy the sessions at best including scenery with fast-flying aircraft.
Planned are two Thunder Over Discovery showing sessions, one starting at 2.00 p.m. Pacific Time to accommodate the grid's Euro-zone residents and visitors. The other will take place from 6 p.m. Pacific Time and will cater to the grid's North and South Americas region residents and visitors.
An hour of DJ music will precede each of the aircraft showing sessions, the first music session hosted from 2.00 p.m. to 3.00 p.m. by DJ Calliope Angel at Club Thunder and the second by DJ Jack Stone from 6 p.m to 7.00 p.m. Pacific Time at the same venue. These two music sessions will feature thunderous music, dance, and light show according to Discovery Grid.
After each of the two DJ music sessions, there will be a vintage airplane wing-walking acrobatics and skydiving airshow for 15 minutes by the Puddle Jumpers, followed by F-22 maneuvers for five minutes, followed by a precision acrobatic and formation flying performance by the Blue Angels for 20 minutes — all with surround sound.
The PyroVR company will then conclude each of the two flying sessions with a pyro-musical fireworks performance for 20 minutes. The fireworks synchronize with a music soundtrack and there will be a new custom effect for this year. Please wear headphones or connect to a surround sound system, and pick a sound HUD to enjoy a precise 3D audio mix.
Here are videos of similar performances during the Discovery Grid's 2022 Anniversary.
More details about the event, the Blue Angels, PyroVR, and Puddle Jumpers are here.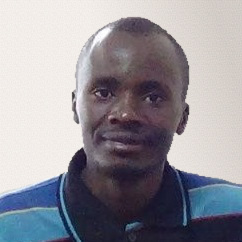 Latest posts by David Kariuki
(see all)