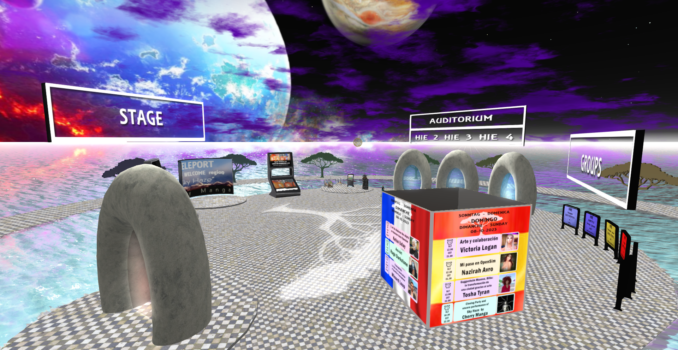 This year's Hypergrid International Expo kicks off at 11 a.m. Pacific Time on Friday, October 6 at the HIE's Auditorium on Craft World, featuring an opening party with music from Zoree Jupiter at 11 a.m., Arianna Nightfire at 1 p.m., and Forest Azure at 10 p.m. Pacific Time.
"The three artists will bring us an international mix of songs on a unique music stage built by Nyx Breen with a sort of crosswords in all languages theme," Thirza Ember, one of the planning committee members, told Hypergrid Business. 
The event, which showcases the diversity and various cultures in OpenSim, will run through Saturday and Sunday, September 8. It is open to all hypergrid visitors and will be broadcast live on the HIE YouTube channel.
The hypergrid event attracts exhibitions, artists, and speakers from all around OpenSim. Please see the full schedule on this link.
The main activities will take place on Saturday and Sunday starting from 9 a.m. Pacific Time. Three different sessions are planned each day — two sessions dedicated to talks in the normal conference format and the other session to artistic displays.
The teleports to the different regions are located at the Welcome region of Craft World grid.
The hypergrid address is craft-world.org:8002:HIE Welcome.
The hypergrid address to the auditorium is craft-world.org:8002:HIE 4.
Addresses to the other areas dedicated to the event are craft-world.org:8002:HIE 2 and craft-world.org:8002:HIE 3.  
Craft World is an ideal place to host the event because the different language groups needed for the event are already operational there, it is a popular grid, and many of the presenters already have avatars on the grid, said Thirza Ember in an interview.
Exhibitions, art, music, and speakers from around OpenSim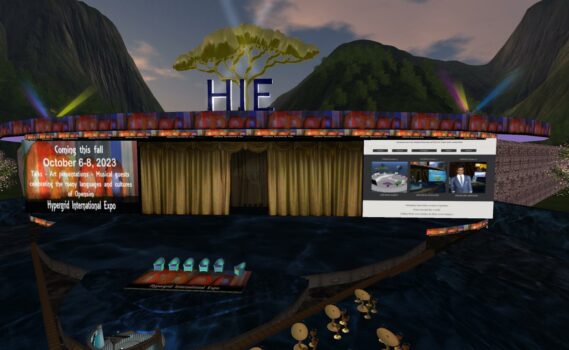 This year's event features over 70 exhibition booths covering three OpenSim regions and showcasing work from different people around OpenSim, including grid and region owners and OpenSim creators and artists. The exhibitions will take place at the Expo Park next to the Auditorium region. Different exhibitors will tell the story of their grids and regions, advertise their grids and regions with textures and using personalized booths or by providing their web page links at the booths, showcase any projects they have, and give away freebies, souvenirs, note cards, and other items which are usually in full perm.
Art performances and music will take place at the Auditorium — which consists of four sims — including four art performances by Range Darkstone, Lampithaler Artist, CapCat Ragu, Tosha Tyran, and Cherry Manga.
This year's event speakers are drawn from different OpenSim grids, including Craft World, OSGrid, Pangea Grid, CreaNovale, and SV3D. They will address a range of topics and issues from the experience of living in OpenSim to technical tricks with scripts. HIE streams the audio using Discord so as to be heard across region boundaries. You can find the presentation subtitles in-world through the HIE groups.
Presentations in five languages
Speakers at the HIE event give their presentations in five languages — French, German, Portuguese, Italian, and Spanish — unlike the OpenSim Community Conference where all presenters speak English.
However, the audience in the HIE does not need to know the languages in which the speakers are presenting because they can follow all of the presentations through subtitles in English, French, German, Italian, and Spanish. By allowing for presentations in languages other than English, the event will give a chance to people who want to make presentations in those languages and also embrace cultural variations in language and other things.
The event is organized by Mal Burns, James Atlloud, Kelso Uxlay, Tosha Tyran, and Thirza Ember. However, there are other volunteers, including the streaming and filming team, translators team, booth makers, admins, greeters, speakers, planning committee, and performers.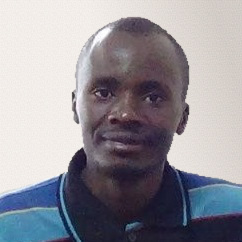 Latest posts by David Kariuki
(see all)