The OpenSim project – while backed by big companies like IBM and Intel – is not beholden to them. In fact, it works more like a pick-up game of basketball. People show up at the same court, break into teams, play a few games, then go home when they're tired – to come back and do it again whenever they feel like it.
Charles Krinke is one of the captains of this game.
And, for many developers, this is a game. Not a game in the sense Not in the sense that Second Life or World of Warcraft is a game. No. But in the sense that they have fun. They work on OpenSim to relax, to indulge their creative impulses.
They don't get paid. Someday, some of them, may – like the basketball players – get picked up by a pro team. They might even already be playing for a pro team during the day.
Krinke, for example, works as a test manager at an electronics company, heading up a small group of engineers.
Some of the OpenSim developers even go by nicknames – or "in world" names like "Orion" or "Magic."
Not Krinke, though.
"I decided a while back that I would set a standard by using my real name instead of a made-up name," he said.
Krinke has been involved in open source development for many years, he told me.
"And always having nothing to do with my employment," he said. "It turns out that open source, to me, is a wonderful intellectual exercise and doesn't involve a lot of corporate control and planning."
Companies normally insist that engineers do certain things in certain ways, he said. "Open source is the opposite. It is a freedom of expression that allows an engineer to be creative with regard for what a particular company or a particular employer might like or not like."
Krinke's first open source experience was working on Linux, a free alternative to the Windows operating system. Krinke wrote a portion of a video driver and of a wireless network driver, and modified a portion of the IDE disk driver.
Some open source developers do it to get their name on key parts of the software. Krinke doesn't mind being anonymous, he said. Sometimes, he said, it's nice to see people's pleasure and respect when they use the products.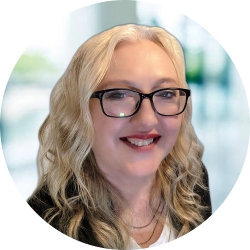 Latest posts by Maria Korolov
(see all)