Virtual worlds can be difficult to access, with most of the popular ones — such as Second Life and games like World of Warcraft — requiring the installation of special software.
The new OpenSim-based virtual worlds are no exception, requiring that users install software and then struggle to  figure out how to make the software work to access their particular worlds.
Open source developers of the OpenSim platform, however, are currently focusing on building the core infrastructure — leaving the way open for proprietary vendors to try to grab some of this rapidly-evolving market.
OpenSim worlds can currently be accessed with the Second Life browser, the Hippo browser, and the realXtend browser. All are sizeable downloads, and are difficult to learn how to use, especially for people new to virtual worlds.
Three alternatives currently under development will work inside an existing web browser. These include OpenViewer, IdealistViewerand DeepThink's own Xenki project. None are ready to go yet.
"There's quite a bit of work that needs to be done," said Adam Frisby, director of research and technology at Shanghai-based DeepThink Pty Ltd. "To get there, we probably need to get some clients interested in funding that type of work. It requires funding. It's not something we can do in our free time."
One problem is that browsers are free, so there's no immediate return on the investment.
An e-commerce company may benefit by having a widely-available browser-based viewer for virtual worlds – but it would benefit even more by simply waiting and letting someone else build it instead.
For enterprise users, who deploy OpenSim in a controlled environment, development of the core OpenSim platform is a bigger priority, Frisby said.
One new development that might accelerate the process is Google's recent release of O3D, which makes it easier to display three dimensional graphics in a typical browser.
Native Intelligence
Once an easy, ubiquitous browser does become available – a Netscape for the 3D universe, if you will – a number of interesting applications become possible, said  Frisby, who is also one of the core developers of the OpenSim virtual world platform.
"One company has intelligent agents for virtual worlds," he said. These are virtual robots that look like people – or as much like people as anyone looks in a virtual world – and can answer questions, demonstrate products, and perform other tasks.
This company, London-based Sine Wave, a subsidiary of Another Dimension Media Ltd., has connected these intelligent agents to the popular Salesforce customer relationship management platform. Frisby is a permanent consultant with that company, as its Chief Technical Architect.
"All the data is feeding into that, and a human can take over the automated agent at any time," he said.
Ready Options
Companies that need an easy Web-based way to access a three-dimensional environment do, however, have proprietary alternatives.
For example, Irvine, Calif.-based Altadyn Corp.offers an easy-to-use browser-based virtual world, said CEO Darius Lahoutifard.
"I see the 3D Internet as the true and more long-term trend, which is real, for business and collaboration," he said. "We profoundly believe that there is absolutely no way to be successful with those heavy downloads. We see the future of Web 3D as a 3D extension of the web itself."
Altadyn offers a 3D virtual world accessible right in the browser, no download required. The product, called 3DXplorer, is a proprietary technology that allows companies to create virtual environments for meetings and conferences.
Since 3DXplorer doesn't require special software – or use unusual ports – it's safe to use in an office setting, Lahoutifard added. By comparison, the Second Life, Hippo and realXtend browser require additional holes in a company's firewalls — not something system administrators find easy to swallow.

The most popular applications for the 3DXplorer technology are e-learning, education and training, Lahoutifard said.
All 3DXplorer applications are hosted by the company itself, in a software-as-a-service model, but there is also an enterprise edition available that companies can install internally.
Several thousand virtual spaces have already been built with this technolog, he said.
For example, one company, French construction materials giant Saint-Gobain, has been using the technology for group meetings in which technicians were trained in how to maintain products.
"They are able to bring in the 3D manufactured parts and assemblies," he said. "You can import from any modeling tool and CAD systems. So you can bring in your parts, models and objects into 3DXplorer."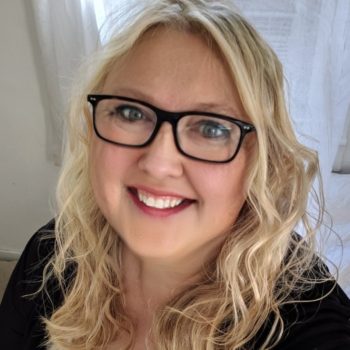 Latest posts by Maria Korolov
(see all)