OSGrid — the biggest and oldest virtual world running on the OpenSim platform — celebrated its second birthday July 22. The celebration included several days of events, including a presentation on the history and future of the grid, live music, and dance parties.
Since it first launched two years ago, OSGrid has grown to 2,493 regions and 21,110 user accounts. Its OpenSim platform is an open source server application that lets individuals, corporations and educational institutions run their own virtual worlds. It's one of a handful of "open" grids, allowing anyone to connect a region. OSGrid is hypergrid enabled, which means that users can teleport to and from other grids bringing their appearance and belongings with them.
OSGrid is primarily a testing grid, where OpenSim developers try out the latest and greatest features that they add to the software.
The celebration kicked off with a presentation by grid vice president Adam Frisby outlining the grid's accomplishments over the past two years, and its plans for the future. For example, one of the grid's achievements this year was to reach non-profit status — meaning that it can now receive donations from corporations.
In addition to serving as a testing ground for OpenSim, OSGrid is also building a community of users — a community which contributed to the anniversary celebration. There was a electronic music performance organized by Alexi Ayers, a blues party scheduled for Friday, July 24, organized by Dorothea Lundquist and JayMaze Yao, and the celebration concludes on Sunday, July 25 with a live performance by Allan Petersen (a.k.a. Mitch Triellis). Petersen has been performing fjazz, swing and standards at various clubs and casinos in South America and the Caribbean for the past 15 years.
The celebration also set a new user record.
"We hit a peak currency of 53 users in the celebration sims," said Frisby, who is also one of OpenSim's core developers and DeepThink co-director and the company's head of research. "This is a record for OpenSim installations running on Linux."
According to Frisby, the region ran at a currency of 53 users for over 20 minutes, and had more than 40 users for over 40 minutes. "The good news is, peak concurrency is up," he said. "And we got a few ideas out of the opening yesterday on how to improve it further."
However, many people still weren't able to get in, or experienced a slowdown when they arrived, as a result of high demands on the region hosting the event.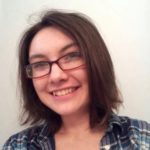 Latest posts by Anastasia Korolov
(see all)