Offered Under Developer-Oriented BSD License and Aimed at Driving Industry Adoption of 3D Internet
TOKYO — 3Di, Inc., which develops and offers 3D Internet solutions, has today launched an open source project, named 3Di Viewer "Rei", for viewing and interacting with OpenSim-based(*1) 3D virtual worlds in web browsers. With this public release of open source technology, 3Di hopes to assist industry adoption and standardization of 3D Internet technology. Using the same core technology as 3Di's commercial product 3Di OpenViewer(*2), the open source project 3Di Viewer "Rei" offers software developers an open platform for delivering multi-user 3D Internet content inside the web browser.
Multi-user 3D virtual worlds have achieved success in focused application areas, but they have not yet achieved broad penetration and universal adoption, like traditional 2D web media. 3Di Viewer "Rei" addresses this problem by integrating 3D content inside of traditional 2D web pages, allowing existing 2D content to merge with or migrate to 3D content.
According to Norman Lin, Technology Group Manager at 3Di: "We have been receiving quite some interest about the possibilities of a viewer running inside the web browser. Also, the OpenSim community has been looking for a new BSD-licensed(*3) viewer solution. By offering our viewer as open source under the BSD license, we're hoping to help accelerate the standardization and industry-wide adoption of 3D Internet technologies."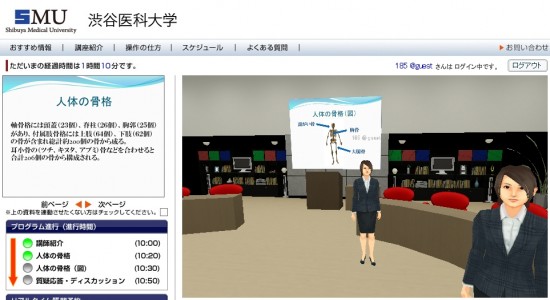 Since 3Di Viewer "Rei" is open source, application developers can customize the platform as needed. 3Di Viewer "Rei" is currently designed for use with OpenSim-based virtual world servers, such as the commercial 3Di OpenSim Enterprise or the community-supported open source OpenSim.
For more information about 3Di Viewer "Rei", please visit the following sites:
3Di will continue to work together with the open source community to further develop 3Di Viewer "Rei" and the broader vision of the 3D Internet.
Glossary
(*1) OpenSim
3D Internet server software that is researched and developed by a worldwide developer community. 3Di also participates in the community as core developers.
(*2) 3Di OpenViewer
3Di's original viewer to view and interact with 3D virtual worlds in web browsers. 3Di OpenViewer supports 3D virtual worlds constructed by 3Di's server software for construction of 3D virtual worlds, 3Di OpenSim Enterprise.
(*3) BSD License
The BSD license is one type of open source software license. It permits redistribution and use as long as copyright notices are retained, and includes a disclaimer of warranty.
Company Information
Company Name : 3Di, Inc.
CEO : Satoshi Koike
Major Shareholders : ngi group, inc., NTT Investment Partners Fund, L.P.
Paid in Capital : 444,497,500 JPY
Address : Fuji Building 37 4F, 1-18-3 Dougenzaka, Shibuya-ku, Tokyo 150-0043, Japan
Website : http://3di.jp/en/