Germany's Talentraspel virtual worlds Ltd.  announced they reached a record number of prims this week, with half a million separate objects in a single OpenSim region.
According to the company, the objects were mathematically-generated  "Menger sponges," or fractal shapes.
And the region wasn't killed by the load, said company director Kai Ludwig.
"Our avatars have not been pinned motionless to the ground, but could fly smoothly through the Menger structures, and could even have tea time in the middle of it," he said in a statement.
To put this into perspective, an average region would have around 5,000 prims, the Second Life maximum is 15,000 prims.
The previous record holder was the Fashion Research Institute. CEO Shenlei Winkler which has over 130,000 prims on a single region on the Intel-backed ScienceSim grid — Shengri La Chamomile. And Adam Frisby reports that she has since pushed that number to over 160,000.
According to Frisby, who is an OpenSim core developer and a founder of OpenSim development firm DeepThink Pty Ltd., there is no absolute limit on prims in OpenSim. Instead, a region can hold as many objects as the server behind it can handle.
TalentRaspel was able to achieve the 500,000-prim target as a side effect of converting its grid to cloud computing, Ludwig told Hypergrid Business.
"I did the conversion of my server farm to cloud computing and the experiments leading to the prim record and the Menger sponge visualization in person," he said.
To reach this goal, he used the 64-bit version of OpenSim, and 9 GB of memory. It took almost half a day to save these objects into the database, he said.
The project also differs from Winker's in that the Fashion Research Institute builds are rich and complex, with objects having different shapes and textures.
"However, the server scales extremely well, and the system was absolutely stable even in these threshold ranges — which is a good thing for everyday usage," Ludwig added. "After all, this is exactly the reason for pushing a technology to its limits — helping to find ways to improve it for its users."
TalentRaspel, headquartered in Karlsruhe, provides cloud-based OpenSim hosting and 3D application development to customers in Germany and elsewhere in Europe. The company also runs two grids, the 72-region Open Neuland grid, and the smaller Wilder Westen grid, which is hypergrid-enabled.
Ludwig said he tries to balance visually impressive projects with those that are practically useful, and the commercially interesting.
The company switched its OpenSim grids to a privately held Cloud Computing cluster in November. According to Ludwig, cloud-based server hosting means that virtual worlds become cheaper, faster, and more stable for customers such as comnpanies, universities, and private users.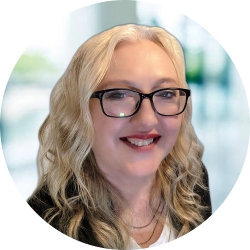 Latest posts by Maria Korolov
(see all)