Training company Immercio Ltd. is launching a full-service corporate training and meeting facility this month for small and medium-sized businesses on January 17.
The facility has two locations – in Second Life, and on the OpenSim-based Reaction Grid – comes with pre-configured buildings and presentation rooms, as well as round-the-clock in-world service.
Immercio is a new project from Warren Haskin, founder of the 40-year-old training company Help People, Inc. and creator of the suite hotel concept.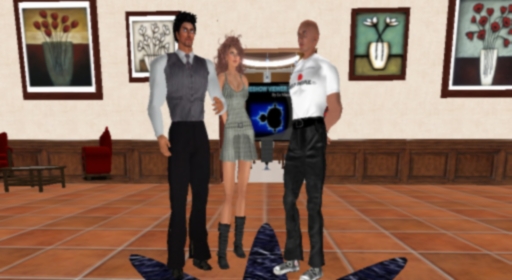 VIRTUAL OFFICES
Wth the Immercio virtual office, a company gets their choice of a pre-packaged building, branded with their own logo, with offices, a training room, a boardroom, and a general meeting room.
The buliding is located on a full region that can comfortably handle 15 people at a time. The exterior of the land has a choice of landscapes – beach front, mountains, or gardens.
And the region can be customized further at additional cost, Haskin said, with new furniture or different landscaping or building redesign.
"It will feel like their building," said Haskin.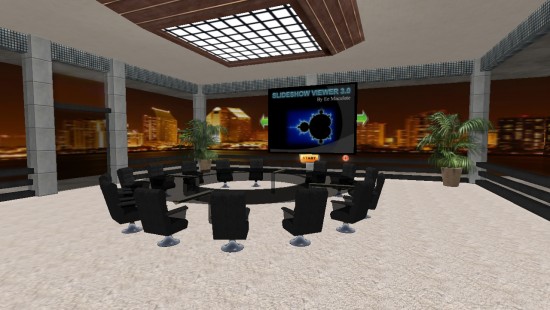 The price is $495 a month with a one-year commitment, or $695 a month for a one-month trial. It includes round-the-clock customer service and support, as well as training for all client employees using the virtual world.
"They get a complete turn-key operation with customer service second to none," said Immercio hospitality manager Phillip Hayes. "None of the other operations have customer service – the clients are expected to fend for themselves."
By comparison, with Immercio, business customers get tutorials, avatar setup, and hosts who meet them in-world and help get them acclimated.
"The learning curve with virtual reality can be kind of steep," said Hayes. "We want them to fully utilize and get the functionality of virtual reality in as short a time as possible."
According to hospitality manager Lauren Schuch, the customer service will be Immercio employees recruited by Help People, Inc. from those currently working as trainers on the company's Help People Island in Second Life.
It's the customer service experience that differentiates the Immercio offering from those of other companies, she said.
There are many vendors renting out meeting space in Second Life and OpenSim, and even more vendors offering proprietary meeting platforms. Immercio keeps an eye on them, she said.
"A lot of these platforms offer a lot of different bells and whistles," she said. "But it's not user-friendly, and the computer crashes 40 thousand times before you get to the login screen. It's not business-sensible at all."
There's no point in picking a great platform to hold a business meeting if the employees — or clients — can't get into the world, she added.
VIRTUAL CONFERENCE CENTER
For companies that need to get a large number of people in one location, Immercio also rents out a conference center at $125 per hour. The heart of it is an auditorium that can hold 70 people, plus break-out rooms that can hold 40 people each.
VIRTUAL TRAINING
The Immercio training program is a one-month course that covers the fundamentals of leadership and goal setting, at $119 per person.
It's a group training course, with group size limited to 70 people. The course kicks off with a 45-minute seminar and reading materials, then follows with daily 10-minute sessions.
The PIE program, from Help People, is a program that helps employees become better at customer service through the formation of positive personal habits and attitudes.
The virtual world is a great place for teaching these concepts, said Haskin. Attendees get the educational seminar, plus daily follow-up sessions, making this a more economic and effective way to deliver this content than face-to-face training.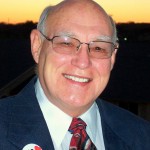 "And even more so, they can practice these concepts in the virtual world," said Haskin. "It's just like playing a music instrument or being an athlete – you have to practice to get better at it. You have to practice having a positive attitude."
The PIE ("Positive Input Everyday")Â  training program is targeted mainly at the service industries, said Haskin, though it can be useful for any company that needs human relations training.
Immersive virtual reality is a way to deliver educational content inexpensively over the Internet, but with more interactivity than possible through traditional Webinars.
"It's a fun involvement that other communication tools don't provide," said Haskin.
PRIVATE OR PUBLIC GRID
Any Immercio product is available either on Second Life or on the OpenSim platform. Second Life currently supports Vivox voice, the highest-end in-world voice currently available.
When users wear stereo headsets, they can hear the direction that the voice is coming from. In addition, there are visual indicators showing who is speaking, which is useful in large group settings.
Immercio is currently working on getting the same voice option available in OpenSim, but Vivox hasn't yet officially released its OpenSim product. It's expected to arrive later this year, according to Haskin.
Meanwhile, voice is available in OpenSim through FreeSwitch, an open-source alternative that doesn't have support for directional voice, and has slightly lower sound quality than Vivox.
OpenSim does have its advantages, however. For example, regions can be configured to hold larger groups of people, cover more area, or have bigger objects than in Second Life.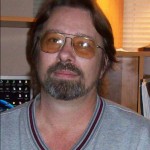 "The megaregion isn't available in Second Life," said Hayes. "I can get 300 people in a megaregion. That's why a lot of people are moving to OpenSim. You have server access, you have command line access. You don't have to wait for Linden Labs to make a backup or restore your sims – you can make your own backups."
In addition, OpenSim regions can run entirely behind a company's firewall, creating the highest possible security.
The OpenSim regions can also be hosted on Immercio servers, in either a public or private configuration.
Finally, OpenSim is less expensive than Second Life, and Immercio may reflect that in its OpenSim prices in the future.
"Our prices will ultimately come down," said Haskin.
The company's Second Life headquarters is located at the HPI Immercio region. In OpenSim, the company is on the Immercio region of ReactionGrid.
"Ultimately, we'll have our own grid," he added, "A closed private grid for those businesses that we sell to."
Despite the recession, Immercio has already raised a quarter of a million dollars in seed money, and is now looking for additional investors.
The project has been in development for six months, said Haskin, but Help People Inc. has been in Second Life for three years, operating the Help People Island, a free service that helps new visitors to Second Life learn how to use the platform. More than 260,000 people have visited the island, and the firm has a 40 percent retention rate for newcomers – significantly higher than the Second Life average, widely reported as around 10 percent.
When Haskin was running his hotel chain, he had to fly several times a month to attend management meetings at his hotels in different cities.
"And I hated it," said Haskin. "With 3D virtual reality, I can do the same things as I did in those meetings without flying there."
The Immercio management team is very distributed geographically, said Haskin, but meetings are conducted virtually.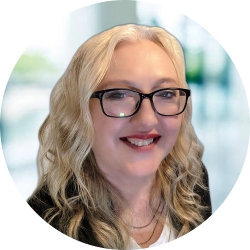 Latest posts by Maria Korolov
(see all)