The top 40 OpenSim grids gained approximately 500 regions this month, maintaining the growth rate set in the last quarter of 2009.
OSGrid gained almost 600 regions, for a growth rate of 17%. But OSGrid — which normally leads the rankings every month as the largest grid on the OpenSim platform — was eclipsed in January by ScienceSim, which gained an astounding 1,060 regions over night, which we're not counting as part of our growth totals. Their spike wasn't due to a sudden influx of residents, though ScienceSim is popular with researchers and the fashion industry, and recently rolled out a land-grant program for non-profits.  The big jump was due to the fact that  ScienceSim ran a scalability test, in which they were able to run 1,024 regions on a single simulator. Yup, you heard that right. Throws all our numbers out of whack — especially if they take these regions down next month! So we're playing it safe and not counting these regions, unless they decide to keep them up permanently.
Meanwhile, medium-sized and small grids region counts continued to fluctuate slightly. Avatar Hangout's latest server numbers show 129 regions — down 67% from the previous count of 390. Metropolis land area fell by 17%, from 117 regions to 97 regions. Pseudospace fell 15% from 46 to 29.
The biggest change to this list, however, is that we are no longer tracking OpenLife Grid (previously at 600 regions) and Legend City (previously at 164) . We've attempted to contact OpenLife Grid several times over the past few months to get an updated region count, with no success. The grid is still up and active, however, and we hope to get current numbers at some point. Legend City seems to have ceased operation, though its website promises that it is being reborn again as an "adult" grid. We will resume tracking these grids again as soon as new region numbers are available.
Here are the hard numbers: In December, the top 40 grids had a total of 6,482 regions, not counting OpenLife Grid and Legend City. This month, we had 6,923 — not counting Intel's 1,024 scalability test.
As before, this list only includes the top social grids and open grids. We are not counting private and stand-alone grids here, of which there are hundreds. The data comes directly from grid administrators and grid status pages, as as well as the Metaverse Business OpenSim metrics. We understand that region counts fluctuate sometimes because of isolated server problems — please let us know if any data needs to be corrected. Also please let us know if we're missing any grids.
Total regions: 7,947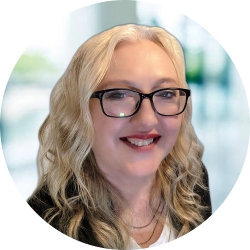 Latest posts by Maria Korolov
(see all)