Linden Lab announced 30 percent staff cuts today, and also promised a Web-based viewer for Second Life.
While a Web-based viewer would be a significant benefit for companies interested in using virtual worlds for quick meetings and public conferences, a more sobering note is that the announcement of  "strategic restructuring to increase focus on the company's consumer business" in the press release issued today.
Among the strategic changes are plans to extend the Second Life experience into "popular social networks," the company said.
This is a worrying development for Second Life's enterprise and educational users, though it may benefit business customers who use Second Life for marketing outreach.
"Ultimately, we want to make Second Life more accessible and relevant to a wider population," said CEO Mark Kingdon, in a statement.
The restructuring is not necessarily a sign that the company is failing financially.
In a separate blog post, Kingdon said that the company's fundamentals are strong.
"Linden Lab remains a great business," he said. "We have a strong balance sheet, and our revenue will reach record levels this year."
The staff cuts will come as a result of combining the product and engineering divisions, and the consolidation of software development teams in North America, according to the company.
Massively's Tauteru Nino broke the news on Monday, and reported that the Singapore office would be shut down, and that the team that engineered the Second Life Enterprise product was let go not long after it went into production last fall.
Second Life Enterprise is a business-focused version of Second Life that can run on a company's own servers, behind a corporate firewall.
"I'm not ready write off Second Life just quite yet," said former Second Life developer Meadhbh Hamrick in a blog post today. Hamrick is now a virtual worlds consultant. "A lot of cool stuff came out of Linden Lab and … there will remain a nucleus of highly competent people delivering innovative new services."
When contacted by Hypergrid Business, Linden Lab spokesperson Jennifer Donahue declined to say whether the Lindens planned to continue support for the Second Life Enterprise product.
"We can't comment beyond our release today," she said, but promised more information "sometime soon."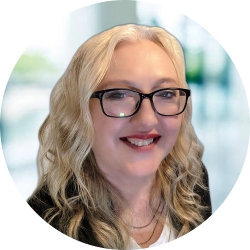 Latest posts by Maria Korolov
(see all)