The New York-based Fashion Research Institute, Inc. is giving away five copies of its ground-breaking butterfly exhibit to researchers or educators.
The exhibit, available in the form of an OpenSim archive file (an OAR) includes a copy of the entire Shengri La Chamomile region from Intel's ScienceSim grid, with over 100 unique species of butterflies, as well as the Victorian Saltwater House, gazebos, landscaping, and swans.
"With design and creation time, we estimate this represents a $75,000 value," said Institute CEO Shenlei Winkler in a statement.
The virtual environment of this exhibit emulates a Victorian naturalist's studio, the company said, and the exhibit includes interactive components for each of 100 unique butterfly species displayed in a characteristic manner.
Educators and researchers interested in applying need to fill out an application form here and then email their plan about how they plan to use the exhibit to [email protected].
The application deadline is July 30. Recipients will receive a copy of the exhibit file, and a license to use it for a year, with an option to renew. Recipients will need to have a working OpenSim installation into which to load the region file. OpenSim is a free open source virtual world platform that allows users to change their digital environment.The software is available through the OpenSimulator website. There is a also a pre-configured option, called the Diva Distro, which has become popular in recent months for people and institutions running hypergrid-enabled minigrids. (Hypergrid allows teleportation between different virtual worlds.)
"Shengri La Chamomile and the Saltwater House were designed as a prototypical museum display with interactive educational components, to showcase how effectively the open source OpenSim platform can be used for multidisciplinary, cross-function creations," said Winkler.
Immersing students in this type of environment provides them with a depth of experience and understanding that can be far more easily, safely, and inexpensively delivered than through existing experiences or technologies, the company said.

"I have several ideas on how this exhibit might be developed, but we're very excited to see what uses the applicants come up," added Winkler.

Those interested in visiting the exhibit, can create a free account on ScienceSim by registering here. Viewer configuration instructions are here.ScienceSim can not currently be accessed via hypergrid teleport.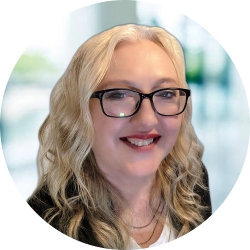 Latest posts by Maria Korolov
(see all)