Update: The Chat-World project has moved back to Second Life.
According to the Laura Crane Trust, cancer is the most common form of non-accidental death in teenagers and young adults in the UK. The Trust is the only UK charity dedicated to funding research specifically into cancers affecting young people between 13 and 24 years. The trust also funds various measures to improve the lives of these young cancer patients whilst they are undergoing treatment.
One of those new measures was supposed to be a virtual environment on the Second Life Teen Grid.
In Second Life, the charity couldn't have its full age group in one location, but the 13 to 17 sub-group could be served on the Teen Grid, and this was the group that most needed the virtual support.
"Teenagers can get a little isolated," said Jonathan Tyreman, the charity's online development coordinator. "There are not many charities in the UK which deal with this age group."
The charity already has a social network and online forums to help young people communicate with each other and find peer support.
"But would that be enough?" asked Tyreman. "Would they get bored of that? With virtual worlds, they're not just chatting — they're interacting with each other, with other objects."
Many of these young people also lose their hair as a result of cancer treatment, he said.
"Here [in a virtual world], if they want nice long blonde hair, they can do that," he said. "They can escape to this virtual world for an hour or so every day."
"Then one Monday morning I came to the office and realized that they closed down the Teen Grid," he said.
The charity had to go back to the drawing board, researching how virtual worlds work, and which platforms are best.
The Second Life main grid, even with the age limits lowered to 16, wouldn't be able to handle the youngest cancer patients.
"OpenSim did come up before, but we didn't look at it that much," he recalled. "But then we started to look at it again."
With OpenSim, the charity would be able to work with the entire age group. In addition, for the price of one Second Life region, the Trust would be able to get 16 regions for its virtual world, Chat-World.
"The amount of people in-world was another point," Tyreman said. "We estimated that there will be anywhere up to 300 young people with cancer in hospitals, not counting everyone else recovering out of hospitals. We thought the 100-avatar limit [of Second Life] might not be enough, whereas with OpenSim, we can go beyond that."
Finally, OpenSim offers more security than Second Life.
"With Second Life, they have to sign up, and then get access to the island," he said. "With OpenSim, it's our own grid. They're not signing up with Second Life, they're signing up with us, instead."
OpenSim also allows hypergrid teleports between different grids, but this function will be turned on only during construction.
"We can go to other grids, get objects, that kind of thing," he said. "Then, when it's live, hypergrid is turned off."
Once the Trust settled on OpenSim, the first question was whether to build the world in-house or to hire an outside firm to develop it. To save money, the Trust decided to build the world itself.
Fortunately, Tyreman's background is in 3D modeling.
"But there is a difference between modeling in a package like Maya or 3D Studio Max, or a package like OpenSim," he said.
OpenSim does have a module that allows the import of mesh objects created in those software packages, but the Trust decided to go with the standard release of OpenSim instead, and do all the building in-world.
"Although most building will be done by the charity, we wanted people go feel part of it as well," he said. "We will have groups of young people build elements for the world, and we thought the easiest way for them to build would be to use the viewer. That meant for myself, learning how to build, and then teach them how to do it."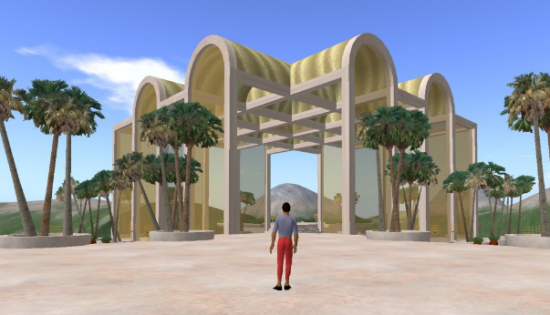 The Laura Crane Trust hasn't yet picked its hosting provider, though SimHost is a strong early choice, Tyreman said.
Meanwhile, the Trust has been running a test grid on its own server in the office, using the free Diva Distro, from hypergrid inventor Crista Lopes.
"We have our own user interface, default avatars, and having it rolled into one package was ideal," he said."It was pretty easy.The only thing that was difficult was the port forwarding to get through the firewall in the office for the hypergridding. But setting up the world, setting up multiple regions, logging in from a different computer — I was surprised, that was fairly easy."
After the charity selects its vendor, and builds the grid, it will then send laptops to UK hospitals with OpenSim viewers pre-installed and pre-configured to log into the grid.
"Some hospitals are a little low in resources and may only have one computer for their patients to use," he explained.
The Trust hasn't yet decided which viewer to go with, or whether to customize one for the project.
One downside to building in OpenSim instead of in Second Life, is that there is less content.
"With OpenSim, it's harder to find resources," said Tyreman. "But a lot of it is free, and, also, being a charity, a lot of people donate resources."
Ener Hax, who writes the iliveisl blog, has offered to donate office furniture, he said.
But the charity could still use some scripts or interactive activity setups.
For example, the young people could benefit from card games, poker tables, chess, checkers, and other games, he said.
Gestures like sitting, dancing or coffee drinking can help make the world more immersive, as would interactive gestures like hand shakes or hugs.
Other items on the Trust's wish list could be a little bit more difficult to accomplish.
For example, Tyreman said he wants to have directional voice on the grid. The combination of Whisper — on the client side — and Mumble — on the server side — can, in theory, provide Second Life-quality directional voice but hasn't been fully implemented yet.
The Trust also wants to have in-world currency and stipends for the users, a topic that came up in focus groups.
"When the first create the account, they get so many dollars, and each time they log in they are credit so many more," Tyreman said. "This currency can be used to buy objects — T-shirts for their avatars, that kind of thing. They like the idea of being able to save up for unique objects for their avatar."
Users would also be able to get in-game dollars — or tokens — by playing in-world games, or get bonuses on their birthdays or other special occasions, he added.
The charity is also looking for additional sponsors to help fund the project. Sponsors would receive recognition for their support. For example, they can have branded shops in the world.
"So a clothing company can have a little shop set up, where they can have their own branded products," he said. "As a sponsorship — they wouldn't get any money out of it."
The first sponsor, Barclay's Bank, has already raised 35,000 pounds (US$ 55,000)Â  for the charity, which helped to kick-start the project.
The grid's main square will be named after the bank.
Chat-World focus group member talking about what the virtual world will mean to her.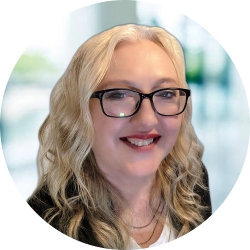 Latest posts by Maria Korolov
(see all)