Press Release: Daden Announce Series of Emerging Technology Seminars
Virtual world solution specialists Daden Limited announce the inaugural dates for a programme of half day seminars on emerging technologies. The seminars are designed to help
businesses develop a greater understanding of how virtual worlds and chatbots can be used within their organisations.
The first of the two seminars will focus on chatbots and their uses within businesses. The seminar will explain the different types of chatbots, such as virtual sales assistants on the web, and discuss their benefits and potential to increase sales and reduce demands on staff resource.
The second seminar, entitled Training and Education in a Virtual Environment, looks at the ways virtual worlds are being used to deliver cost-effective alternatives to traditional training methods. At each event guest speakers will also be sharing their experiences. Both seminars will be held in London on 7th October 2010 and Birmingham on 13th October 2010 with an abridged version repeated in Second Life later this year.
Although virtual worlds and the concept of chatbots have been around since the 1990's and 1950's respectively it is only in the last five years that they have begun to be more widely adopted.
David Burden, Daden's Managing Director said, "We often get invited into businesses to help them understand the potential of virtual worlds and chatbots. With the ever-growing interest in such emerging technologies and an increasing number of good case studies to draw on, the seminars are an ideal opportunity for a wider audience to understand the potential of these technologies. I firmly believe that organisations can and should make better use of 21st century technologies to reduce costs, increase quality and improve quality of life. Equally important is that UK Plc is prepared for the next generation of school leavers who have grown up playing computer games and talking to virtual characters. They will be at home with these technologies, and businesses need to be too."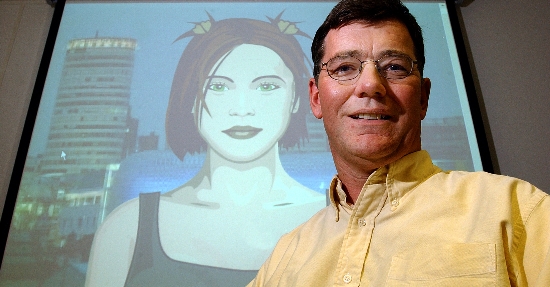 The half day seminars will be held on the same day at each location so individuals can choose to attend one or both events. There will also be an opportunity for delegates to network over lunch. Future seminars will cover using virtual worlds in the built environment, virtual worlds for resilience training and virtual worlds for collaboration and visualisation. For more information and to book, click here.
London – Intellect – Russell Square
7 Oct 2010 – 09:00 – 12:15 – Introduction to chatbots & their uses within business
7 Oct 2010 – 12:30 – 16:30 – Training & education in a virtual environment
Birmingham: Birmingham Science Park Aston –
13 Oct 2010 – 09:00 – 12:15 – Introduction to chatbots & their uses within business
13 Oct 2010 – 12:30 – 16:30 – Training & education in a virtual environment
Prices are £25 including lunch for each session for half day or £40 for a full day.
About Daden
Daden Limited is a virtual worlds solutions provider working in Second Life® and other virtual worlds. Our aim is to help you engage with your audience using some of the most interesting technologies around today. We help organisations understand and use virtual world technologies for serious business, collaboration, education and building. Clients range from SMEs to global brands including central and local government, universities/colleges and healthcare organisations.
Daden are working with almost a dozen education and training organisations from the public (HE, FE, Secondary) and private sector (in-house and external) to help them use virtual worlds and characters to deliver a better education and training experience to their students and staff. Founded in 2004 by David Burden, Daden are based at Birmingham Science Park Aston in Birmingham UK. They are members of the Serious Games Institute in Coventry and Intellect in London. Daden are a Linden Lab Gold Solution Provider for Second Life.

Latest posts by Press Release
(see all)