I have lost track of the number of times over the last few weeks that I have been somewhere in the OpenSim grid and heard someone say "This is like Second Life in the early days – I love it."  This resonates for me – and I have been thinking about why.
I think partly its about adventuring into uncharted territory;  in terms of new areas and ideas to explore, new people to meet and friendships to be forged, new possibilities to be investigated.  Almost every conversation I have had in the metaverse recently has been about exchanging tips, ideas, names of people to look out for and say "Hi" to, places to see, hashtags and  blogs to follow, websites to check out.  My bookmarks are in almost as much disarray as my inventory.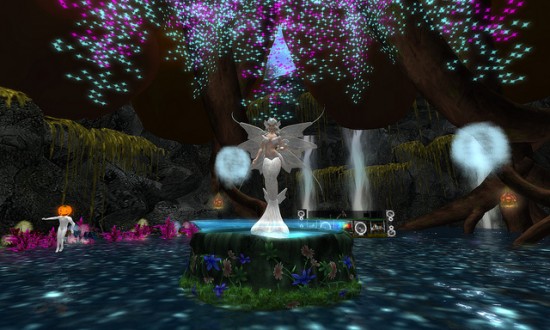 But it is also about the sense of coming together to build new communities – in much the same way as pioneers have always done.  Taking three hypergrid jumps to Aqualand (thank you Pathfinder for founding the Hypergrid Adventurer's Club!) is analogous to rafting for three days down the river to visit your neighbour at the other end of the valley.  When you finally arrive to find others there, you share the sense of achievement, help out in projects that may need doing and delight in the giving and receiving of gifts of all kinds: social, intellectual and practical.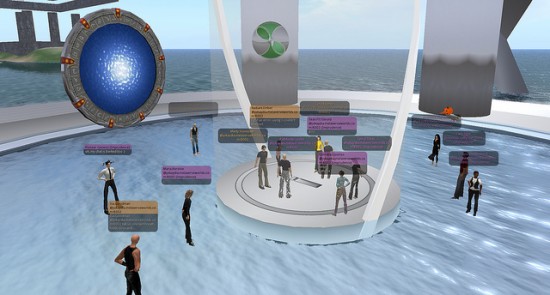 Last night several of us chatting in a serendipitous gathering on Scooter, were discussing the fun of being a newbie again. But as someone pointed out, we are newbies with skills, we know how things can work, we are familar with the needs of interacting in a virtual world.  (I love how many of us have left on our typing animation – remembering how much easier it is to see when people are trying to finish a comment – and how uncool that would seem in our virtual alma mater!).  Many of us are  oldbies in new skins (and hair and clothes…..). We have expectations of our new world, we want to contribute to our new communities, to help to shape them and share them.  We want to create a community in this distributed space that transcends the constraints of real life time, geography and ability.
We want to be contributors not consumers.
Latest posts by Clare Atkins
(see all)