Press Release: ProtonMedia's ProtoSphere Works with Microsoft Lync Server 2010
ProtoSphere now provides an immersive collaboration layer for Microsoft Corp.'s latest enterprise class unified communications platform
LANSDALE, Pa.–Have you heard? Word on the street is that ProtonMedia's ProtoSphere Lync Edition 2010 now has the best-sounding and most scalable Voice over IP (VoIP) of any virtual collaboration environment on the market. And if you haven't heard, it's probably because you're not using the virtual immersive environment that works with Microsoft Lync Server 2010, Microsoft Corp.'s latest enterprise class unified communications (UC) platform, which is now at the heart of ProtoSphere's communication features. This gives ProtoSphere a quality, security-enhanced, and scalable VoIP technology in a 3-D virtual immersive environment.
"ProtoSphere is an enterprise collaboration application that uses the power of the Microsoft Lync extensible platform," says Shaun Pierce, general manager, Microsoft Lync. "ProtonMedia's ProtoSphere provides a unique virtual collaboration solution for the high-performance workplace on top of Microsoft Lync."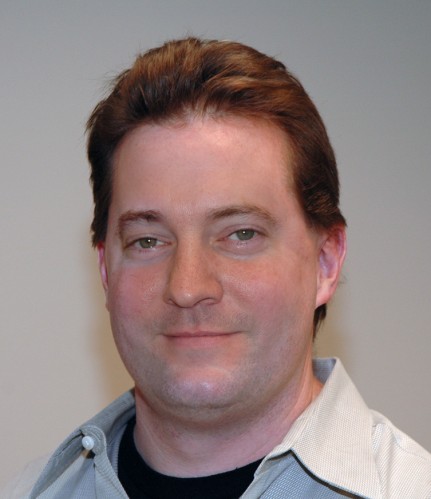 Ron Burns, CEO of ProtonMedia, says: "The next generation of UC is here. Today marks the start of our efforts to bring all the benefits of Lync Server 2010 to ProtoSphere users. This will allow us to create a completely unified 3-D virtual workplace that brings together the highest quality voice, data, and social networking into a single environment where people can collaborate and communicate in real time."
ProtoSphere Lync Edition 2010 features four updates to its voice communications functionality. Here's what's new:
Dial out function lets you conference any user into any public or private zone in ProtoSphere by calling their landline, mobile phone, or conference bridge, directly from the platform's dial pad.
Always-on VoIP using crystal-clear Microsoft technology for hands-free talking. You can now speak and hear other users the moment you enter a zone.
Echo cancellation eliminates possible echo when speaking without a headset, so users no longer need to wear one to ensure an echo-free experience.
Communication Panel is a function that lets you adjust and mute/unmute your microphone; adjust and mute/unmute your speaker; and select your audio device, whether it be headset or built-in microphone/speakers.
Lync Server 2010 is required for ProtoSphere Lync Edition 2010. ProtonMedia is offered with Lync Server 2010 into ProtoSphere Lync Edition 2010 enterprise deployments.
ProtoSphere Lync Edition 2010 is available now via ProtonMedia direct sales and select systems integrator partners. Call 1-215-631-1401 for sales information. For more information on the features of ProtoSphere Lync Edition 2010, see the company's feature peek videos and features list. To download a free demo of ProtoSphere, please visit ProtonMedia's website.
ABOUT PROTONMEDIA
ProtonMedia is the developer of ProtoSphere, the market-leading virtual collaboration environment for the high-performance workplace, and the #1 virtual environment for collaborative PLM in life sciences. ProtoSphere's virtual environment provides an arsenal of business-focused collaboration and communication tools that help companies accelerate decision-making and raise productivity, improving workplace performance overall. The company is a Gartner "Cool Vendor in the High-Performance Workplace" for 2010. Its customers include some of the world's most respected brands, including AstraZeneca, Johnson & Johnson, Merck Inc., BP, Chevron, Duke University, Deloitte, TIAA-CREF, Lockheed Martin, and Boeing. A trial version of ProtoSphere can be downloaded at http://protonmedia.com/trial-download/. For more information, visit www.ProtonMedia.com.

Latest posts by Press Release
(see all)