OpenSim grid developers Powersynch, LLC — the folks behind the SpotOn3D group of grids — launched a certified developer program today.
The program is "somewhat comparable" to the Second Life solution providers program, Philippe Pascal, the company's developer program manager, told Hypergrid Business.
"We plan to offer a certification process to ensure incoming businesses and organizations are collaborating with experienced professionals," he said. "We do strongly believe there's a need for a quality assurance. Since we are still in the early days of the 3D Web businesses are often not educated enough to determine if a person is an expert or if the prices they are being quoted match the outcome."
The goal, he said, is to help customers get started working with immersive environments, and decrease companies' hesitation in investing in this new technology.
"Our focus will be on making sure they have the facts and assistance they need to find the right collaborators for the right job," he said.
Virtual world developers certified with SpotOn3D will get more than just access to potential customers, he added.
"We also plan to give developers insights about upcoming features prior to announcing them to the audience, so our developers can actively anticipate on these changes," he said. "Last, but not least, as in all projects done at SpotON3D, we will give our developers a voice in how the SpotON3D developer program should go."
SpotOn3D will also work more collaboratively with developers, he added, such as allowing region modules that can be sold to clients under a subscription model.
Region modules are pieces of software that run inside the OpenSim server and can be used to add functionality to the standard OpenSim deployment.
However, access to SpotOn3D's "Double Dutch Delivery" — which allows simultaneous delivery of purchased content to multiple grids — is not on the table, he said.
"As this is an e-commerce system with real money flowing through it, we want to keep it as secure as possible," he said. "That means this system has to remain with the core SpotON3D technical team."
However, SpotOn3D does have plans to extend the delivery platform to grids owned by other companies.
"With this we aim to create a unified solution to the many intellectual property issues that have kept the metaverse from reaching its full potential," he said.
Today, most grids running on OpenSim are hypergrid-enabled, allowing avatars — and their belongings – to travel freely to other grids. Some commercial grids, however, like InWorlds and 3Rd Rock Grid, have closed their grids, locking down the content. However, this means that the merchants on those grids can only sell to local residents, significantly limiting their potential customer base.
OpenSim developers are currently working on implementing hypergrid permissions, so that content owners, region owners or grid managers can control whether content is able to travel off-grid or not.
SpotOn3D's system uses a centralized Web-based marketplace to allow simultaneous delivery to multiple SpotOn3D-owned grids, Second Life, or other grids.
The SpotOn3D system is very different from the hypergrid permissions, but the two systems might co-exist in the future, as they serve slightly different functions.
Who can join
The SpotOn3D developer program is open to "all those that wish to produce services and products on a professional level," said Pascal.
Over the course of the coming month, SpotOn3D will be announcing in-world meetings for its developer community.
Developers interesting in participating are invited to contact Pascal at [email protected].
"Both [SpotOn3D COO] Tessa [Kinney-Johnson] and I are veterans of the 3DWeb and have been members of the solution providers' community for a long time," said Pascal. "I think that together we've got a good understanding of the problems and solutions in the market. After all, we as a community are the ultimate example of the power of this technology and our interactions and collaborative success will help lead businesses to our doors if we can illustrate a cooperative spirit and understanding with each other."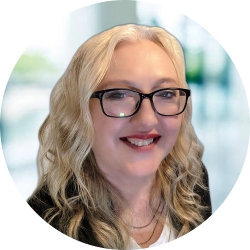 Latest posts by Maria Korolov
(see all)