Press release: Vivox Doubles Online Voice Chat User Base in 2010, Now Serves Over 45 Million
Significant Online Audience Firmly Establishes Company as the Leader in Voice Services for the Social Web
NATICK, Mass.–Vivox, Inc. (www.vivox.com), the number one integrated voice platform for the Social Web, today announced its worldwide user base has surpassed a staggering 45 million and provides three billion voice chat minutes a month. Many of the leading game developers and social publishers rely on Vivox's Voice services to empower their users to seamlessly communicate within the activities they love.
2010 was an immensely successful year for Vivox, with its user base increasing dramatically from 18.5 million in early 2010 to over 45 million at year end and new customers signing on at a rapid clip. Companies including Wargaming.net, IMVU, Runewaker Entertainmentand Bigpoint.com, among others, turned to Vivox in 2010 to enhance the social interaction within their digital communities through high-quality, reliable voice chat services.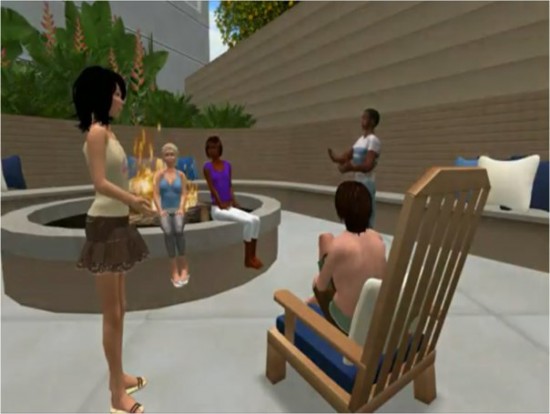 "As the social web continues to become a more dynamic and interactive environment, people increasingly desire the ability to communicate with each other quickly, easily and effectively, without the hassle of an extra device, download, or account," said Rob Seaver, CEO and founder of Vivox. "This trend is being validated all over the web; when Google Voice integrated with Gmail it processed 10 million calls in its first week and we've been adding new users at the rate of 2.5 million a month. There is a clear opportunity for voice providers to reshape the Social Web with a communication medium that has proven to be the easiest, most intuitive channel of communication throughout the first thousands of years of existence: voice. We look forward to empowering more and more users so they may talk online wherever, whenever they want and expect another, even more successful year for Vivox in 2011."
Vivox enables users of social sites, online games and virtual worlds to talk with each other in High Definition quality and within Three Dimensional environments. It also offers unique audio advertising and virtual goods capabilities for social and gaming sites, providing effective revenue options for places that are otherwise difficult to monetize.
"Vivox's integrated voice platform is integral to maintaining the vibrancy and enthusiasm of our online communities. Vivox has not only played a key role in creating unique, interactive environments for our users but it's also provided us with additional opportunities for business and revenue growth," said John Blakely, Vice President, Development at Sony Online Entertainment. "We congratulate Vivox on its continued success and look forward to building on our relationship with the company in 2011 and beyond."
About Vivox
Vivox is the number one integrated voice platform for the Social Web. With over 45 million users in 180+ countries exchanging more than 3 billion voice minutes each month, the Vivox Network is a proven and scalable way for social and game publishers to bring their users' experience to the next level. Through innovation and unique features, Vivox's partners, who currently include CCP Games, Linden Lab, Nexon, Sony Online Entertainment, Wargaming.net and others, are able to quickly excite, engage and monetize users while letting them talk online — wherever, whenever. For more information, visit:Â www.vivox.com.

Latest posts by Press Release
(see all)