InWorldz has taken a further step way from mainline OpenSim Tuesday with the announcement of a proprietary scripting engine, called Phlox, which is expected to enter beta testing this week.
The new scripting engine promises to support 99 percent of existing Second Life scripts, with increased speed and stability.
Scripts are used to add interactivity and functionality to three-dimensional objects. For example, scripts make doors open and shut, make virtual pets grow and breed, make vehicles move, and make virtual weapons cause damage. But too many scripts on a single region can quickly slow down performance — or cause regions to crash.
The news was met positively by InWorldz residents, but could also potentially create some long-terms problems both for InWorldz and their customers.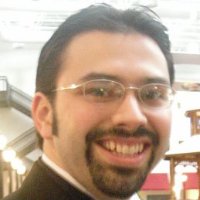 Phlox was developed by InWorldz partner and software architect David Daeschler, also known as Tranquillity Dexler in-world.
"Phlox has been a long time coming — just ask any of our residents!" grid co-founder Beth Reischl told Hypergrid Business. Reischl is also known as Elenia Llewellyn on the InWorldz grid and on its forums. "It's been a steady work in progress by the developers once Tranq fleshed out how he wanted it to work and many conversations we had based on the failings of the current engines."
This isn't the first time that InWorldz has made changes to the OpenSim software on which the grid operates. InWorldz originally started with the 0.6.5 version of the OpenSim code base, and modified it to make it more stable and resilient.
But that version of OpenSim dates back to May of 2009. Since then, the OpenSim developers have improved the code substantially, first with a significant stability improvement in 0.6.9 (currently used by ReactionGrid and their client grids) and, last summer, with 0.7, which included a complete rebuild of the OpenSim architecture to make it more stable. In addition, 0.7 supports Second Life viewer 2, media-on-a-prim, and the more secure Hypergrid 1.5 protocol for teleporting between grids. Later, experimental versions of OpenSim even offer Second Life-compatible mesh support.
By forking off from mainline OpenSim, InWorldz is now in a position to race to stay ahead of the army of open source developers working on improving OpenSim — and with each new custom developed feature, it becomes that much harder to switch back over to the standard distribution of the software. Meanwhile, other grids are able to take advantage of OpenSim improvements without having to pay for any of the development costs that InWorldz has to incur.
InWorldz has also invested substantially in grid services such as currency support and user and region management. But third-party vendors like PioneerX are now offering similar technology to mainstream OpenSim grid operators at low cost ($41 a month without in-world currency, $65 a month with). 3rd Rock Grid, for example, recently scrapped its own grid management system and switched over to the PioneerX platform in order to avoid the hassles — and the costs — of maintaining its own technology. By continuing to invest in its own proprietary technology, InWorldz will continue to increase its overhead costs in comparison to other grids.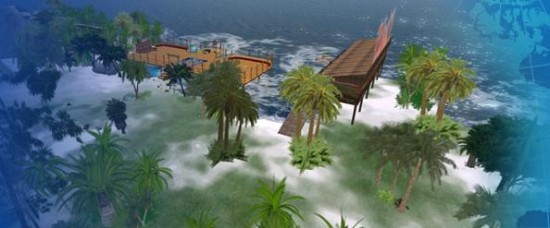 Another potential problem is hypergrid connectivity. Today, hypergrid allows users to take objects from one grid to another — something that many commercial grids, like InWorldz, Avination, SpotOn3D, and 3rd Rock Grid prefer not happen. However, future versions of hypergrid are expected to offer fine-grained controls that allow grid owners to keep content restricted to their grid, or allow it to travel only to approved, secure grids.
InWorldz residents may, at that point, start demanding hypergrid connectivity to be able to visit friends, events, or shopping destinations on other grids.
New scripts can add to switching costs
Residents of InWorldz currently face the same barriers to switching to other grids as do those of Second Life. Individual bjects can be exported, but only if the resident has created the object. To move a script from one grid to another, users have to open it up and copy-and-paste it. And full regions and inventories cannot be exported in the form of OAR and IAR file — a security measure designed to protect in-world content creators. OAR and IAR exports a common feature on open grids and with many OpenSim hosting providers.
The new Phlox scripting engine, however, may add additional barriers to moving.
"We will be able to add more to the LSL with Phlox as we see features and requests put in by our residents, as we tweak and fine tune the engine," said Reischl.
What this means is that Phlox will eventually be able to execute commands that aren't available on other OpenSim grids, requiring scripts to be rewritten.
Meanwhile, the likelihood of other grids offering Phlox support is low.
"We will not be releasing this as open source," Reischl said. "We do have interested parties for licensing, however, we have not really discussed further if we wish to pursue that path yet."
InWorldz growth steady
InWorldz is currently the third-largest OpenSim grid, having recently lost its second-place position to another commercial competitor, Avination. But it continues to show steady growth in both regions and new users.
More data about OpenSim growth rates is available on our statistics section.
Will the growth continue? Even though InWorldz prices are higher than average OpenSim region rental rates, it does offer a substantial savings over Second Life, with a high degree of security and intellectual property control.
Last year, InWorldz became the first grid to officially register as a "safe harbor" for intellectual property with the U.S. Copyright Office. So far, the only other OpenSim grid to do so is SpotOn3D, though Avination does not need to register since it is based in the U.K. (Read full story about copyright protection on OpenSim grids here.)
But the main differentiator for InWorldz is its community.
In a survey conducted in November by Hypergrid Business, InWorldz ranked higher than the average OpenSim grid for its community, content, and support.
However, its ratings for technology were in line with other OpenSim grids — a sign that in November, at least, users didn't see a substantial technology advantage in InWorldz.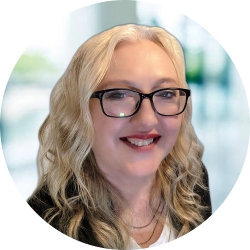 Latest posts by Maria Korolov
(see all)