San Francisco-based Tipodean Technologies launched a public beta today of its BuiltBuy.me Web-based viewer for OpenSim and Second Life.
The viewer, formerly known as Canvas, is free, and can be embedded inside a Website, YouTube-style.
The latest update includes several improvements over the private beta release in December, including speed and sculpties.
But the biggest change isn't in the technology but in the business model – the new viewer will be ad supported, with no charge to users.
"We'll see how that goes, as far as what type of return it makes," Tipodean CEO Chris Collins told Hypergrid Business. Collins was previously general manager of the enterprise division at Linden Lab.
The reason that Tipodean is able to release the viewer for free is because Collins and his team were able to eliminate the need for server-side support.
Previously, Tipodean would collect the virtual world information from the Second Life or OpenSim region, do some processing on it, then send the results to the viewer. Now, all the processing has been eliminated – the messages go directly from the region to the viewer, eliminating the load on Tipodean's servers, and making the system fully scalable.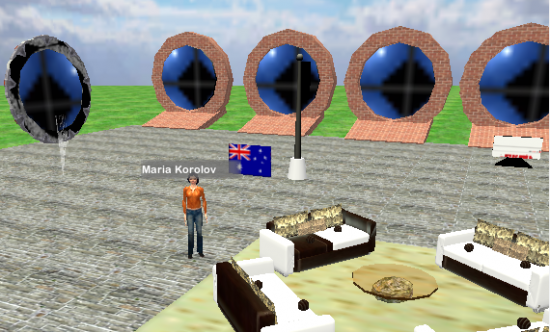 Users only need to come to the Website to download the viewer code – after that, it runs completely on the user's computer, using the Unity 3D engine.
Collins declined to explain exactly how they were able to accomplish this. "That's one of our secret sauces," he said.
Besides making the setup very low-cost, and very scalable, it also allows people to access regions hosted on their own computers – or, possibly, behind corporate or school firewalls. "Before, I was having to handle everyone who connected," he said. "Now, you're connecting directly to your grid."
Second Life itself has also been experimenting with a browser-based viewer, but their approach is to have servers loading and streaming the regions, which is a very expensive and non-scalable approach. Blue Mars also has a similar feature, and charges land owners for the streaming.
The only current commercial Web-based viewer for OpenSim is the one from Japan's 3Di, Inc., but that viewer only works in conjunction with 3Di's version of OpenSim and is only available to customers in Japan.
BuiltBuy.me still experimental
The BuiltBuy.me viewer now supports sculpties, and – despite the fact that it runs completely in the browser – is also faster than the previous, server-backed version.
However, avatars are still not displayed correctly, neither in-grid nor hypergrid teleports are supported, and there is no voice. Clicking on objects doesn't execute sit scripts, and there's no shopping. Chat appears in a sidebar – so you can't access it if you're in full screen mode. (Right click on the image and select "Go Fullscreen".)
In addition, high-resolution images are compressed in order to display faster in the viewer, so a sign board with a lot of text on it might  not look good in the viewer.
According to Collins, the BuiltBuy.me viewer currently works faster with OpenSim than with Second Life regions.
"The viewer is able to request textures and prims in a better way than with Second Life," he explained. In addition, there's a security certificate that needs to be accepted to access Second Life regions, which also slows loading times.
Unity is currently available for Windows PCs, Macs, and the iPad – but not Linux computers. However, the viewer does not currently run on the iPad, Collins said.
"We've done nothing on the mobile side right now," he said. "Unity 3D has these abilities, but, at the moment, it's not something we're talking about."
Custom viewers
Tipodean is also ready to create custom viewers for companies and institutions.
"They can come and talk to us," Collins said.
The BuiltBuy.me viewer could be a good fit for companies and schools, he added, since they can embed the viewer into their own sites, and give users a URL that would take them directly to their destination.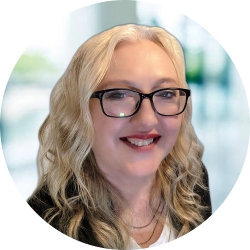 Latest posts by Maria Korolov
(see all)