Virtual worlds like Second Life can successful be used for creative learning activities but only if the students understand the purpose of their activities in the virtual world, and aren't overwhelmed by the learning curve, according to a researcher at Indiana's Ball State University.
Otherwise, students will feel frustrated with the virtual environment, or spend more time learning how to use the interface than learning the assigned material, wrote graduate student Sara Smith-Robbins in her report, which included a review of nine different studies about education in virtual worlds.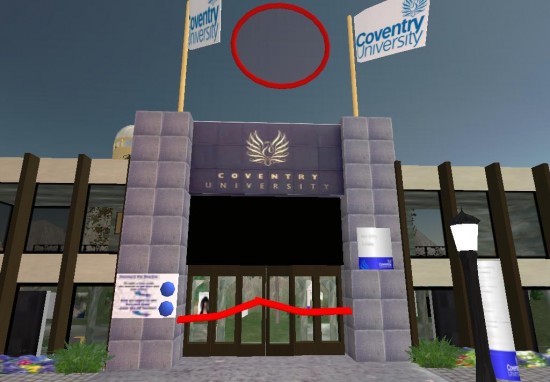 Virtual challenges
For many students and teachers, virtual worlds can be problematic learning settings because the platforms are too difficult to use, or are too much fun to play with and are a distraction, she wrote. Some students had technical issues getting the platforms to work.
One university used the German-language version of World of Warcraft to provide conversational language practice for its German 101 students – but the students got so caught up in the game that they would complete the quests before the class session for which they were scheduled.
A high school using Second Life to teach archeology found that the virtual world component took up too much time.
"The Second Life activity was intended to be the last step in the assignment," said Smith-Robbins. "But many students spent a disproportionate amount of time building the installation, which meant less time for researching and complaints about how much time the assignment required."
Another study, which involved teacher training in Second Life, found that there wasn't enough time to teach students how to use the environment. As a result, students struggled to learn the basic operations.
But that wasn't the only problem that this group had with the environment, which has a reputation for adult and salacious content.
"Some students felt unsafe when required to travel to in-world public spaces, which they did not feel when using the learning management system or designated class spaces," she said.
Focus on the outcomes
Another problem was that students sometimes had trouble seeing a connection between the virtual world activity and what they were supposed to be learning, or seeing any use for their virtual world skills in the workplace, Smith-Robbins wrote.
In one study, writing students were assigned the task of writing help documents and similar materials for World of Warcraft – but both students and faculty had doubts that playing World of Warcraft contributed much to learning how to write.
"They might not understand that creating the rhetorically effective document is the goal of the assignment rather than the play itself," Smith-Robbins said.
In another study, students learned to build a game inside Second Life, using the in-world building and scripting tools.
"Students felt that learning Adobe Flash, or another commonly used game design tool, would have been more practical in preparing for the job market," she said. "They did not feel Second Life was a viable or important space for learning game design."
To address these kinds of concerns, instructors need to carefully align the goals of the costs with the features available in the virtual world platform, she said.
In an appendix to her paper, Smith-Robbins compares 60 different virtual worlds based on features useful to educators.
Second Life, for example, offers the opportunity for students or instructors to customize their environment and their appearance – but at a cost of additional complexity for the user.
"Given the difficulty of designing an effective course, even without the complications of using a virtual world, the choice of whether to use a virtual world as a course tool is a difficult one," she said. "Critical examination of the course and student objectives … can assure that the basic course design is sound. Checking for alignment … ensures that the learning objectives and associated exercises fit together."
Virtual benefits
If the challenges are overcome and the learning experiences are well designed, then students can have a very positive experience in the virtual world, she wrote. For example, they can enjoy a shared sense of place and have more fun learning course content.
Language learners in particular had fun learning the language in a game context, frequently going beyond the assignment to learn specialized in-game lingo, according to the studies she surveyed.
When the language learning helped the students achieve quests, or trade items, students could immediately benefit from their new skills.
"Students in the course reported that they felt that tutoring in the game context made the experience more meaningful than other methods," Smith-Robbins said.
And it's not just students in high schools and universities that can benefit – these principles apply to corporate training as well, and even to marketing, she added.
"Marketers, for example, could understand how their messages would be best received within a world without being intrusive," she said.

Latest posts by Press Release
(see all)