OpenSim's volunteer developers have launched a foundation, the non-profit Overte Foundation, which expected to solve the licensing problems that keep OpenSim server developers from talking to viewer developers.

"One of the main reasons for creating such a foundation is so that we can drop the six month contribution barrier between OpenSimulator and Linden Lab viewer or third party viewer developers," said OpenSim core developer Justin Clark-Casey in an announcement today.
From now on, OpenSim code contributors will be asked to sign a agreement under which they give the foundation the license to use their code — while they continue to retain ownership of the underlying copyright. This will allow the foundation to deal with code licensing issues, and provide a measure of legal protection to the OpenSim project as a whole.
The major problem that has been plaguing OpenSim until now is that OpenSim is distributed under the business-friendly BSD license — the entire code base is open source, but companies that build commercial software on top of that code can keep their projects proprietary. For example, IBM sells a distribution of OpenSim that is optimized to work with their enterprise software for around $50,000.
However, Second Life's viewer and the third party viewers are all distributed under a GPL license — that license does not allow for proprietary commercial distributions, and any software built using the viewer code automatically becomes open-source. If any GPL-licensed viewer code were to make its way into OpenSim, then the entire OpenSim code based would be contaminated and would have to be licensed as GPL — the six-month policy was in place to prevent that from happening.
With the new foundation and the signed contributors agreements, individual developers can work on both server and viewer code, as long as they certify that their OpenSim contributions are clean — and if there are any problems, the foundation can deal with them.
One possible benefit is tighter integration between the server and viewer software. For example, we might see a better voice system for OpenSim, using the Whisper/Mumble platform, and easier hypergrid teleports. Progress on bot of these projects has been delayed since the work has to be done both on the viewer and on the server — and, until today, the two groups of developers stayed far away from one another.
" There is also an opportunity to incorporate other projects and a broader range of community members rather than just developers," added Clark-Casey, who is the president of the new foundation.

Hypergrid inventor Crista Lopes is treasurer. Lopes is also professor of informatics at the University of California, Irvine.
The foundation secretary is Melanie Thielker, the CEO of OpenSim hosting company 3D Hosting and founder of the Avination grid.
Other founding members of the board are OSGrid president Michael Cerquoni and intellectual property rights attorney Ben Esplin, who is also the lead associate on the social media, entertainment and technology team at Pillsbury Winthrop Shaw Pittman LLP.
Esplin has donated his time and expertise to the project. He has also helped OSGrid set itself up as a legal non-profit entity.
More details about the foundation can be found on the  OpenSimulator mailing list and the FAQ.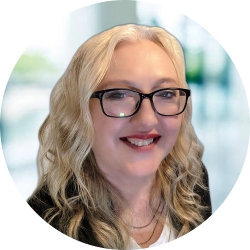 Latest posts by Maria Korolov
(see all)