Press release: ProtonMedia Raises $4.5 Million in Series B Financing Led by Kaplan Ventures
LANSDALE, Pa.—ProtonMedia today announced the successful completion of a $4.5 million Series B venture financing led by Kaplan Ventures. ProtonMedia will use the funds to extend its leadership position within life sciences by further integrating its ProtoSphere virtual collaboration environment with ComplianceWire®, Kaplan EduNeering's validated cloud-based learning management system.
Life sciences and other highly regulated companies use ProtoSphere to create engaging environments that measurably improve the productivity and organizational effectiveness of globally dispersed teams. Kaplan EduNeering is one of the leading providers of technology-enabled compliance training in the market today.
"ProtoSphere is powerful online business software that improves learning and retention of business-critical information, all at a lower cost," said Jason Palmer, Senior Vice President of Kaplan Ventures. "We believe it is poised to be a game-changing technology for delivering solutions that help companies make better decisions and improve business performance through enhanced corporate collaboration."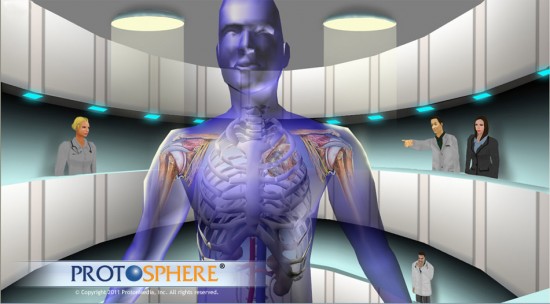 ProtonMedia will use the additional capital to expand its marketing and sales programs and launch ProtoSphere Lync Edition 2.0, the company's second-generation virtual collaboration environment that uses Microsoft's Lync unified communications and collaboration technology.
As part of the financing, Kaplan EduNeering will become a strategic reseller of ProtonMedia products to its customers and vertical markets. ProtonMedia and Kaplan EduNeering have had a partnership for the past 18 months. During this time, the companies completed first-level product integration between ProtoSphere and ComplianceWire.
Lisa Clune, Kaplan EduNeering's President, will join ProtonMedia's board of directors. "ComplianceWire and ProtoSphere are a natural fit to create an engaging learning environment for life sciences companies and other organizations in highly regulated industries," said Clune.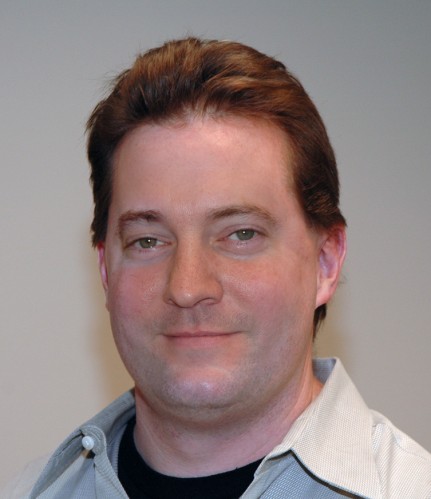 Additional venture investors participating in the Series B financing include Originate Ventures, Bethlehem, Pa.; and Osage Venture Partners, Bala Cynwyd, Pa., both of whom also participated in ProtonMedia's $2.5 million Series A financing. This brings the total investment in the company to $7 million.
"With the economy still reeling from the financial crisis, we see large enterprise customers closing physical facilities and dedicating more effort to creating a virtual work environment," said Ron Burns, CEO of ProtonMedia. "ProtoSphere's unique ability to provide an engaging, cost-effective virtual workspace, where collaboration and learning come together, positions ProtonMedia for rapid growth in the years ahead. We're pleased to complete this second round of funding as we continue to work with our advisors and partners to build out this exciting, new market."
About ProtonMedia
ProtonMedia is the developer of ProtoSphere, the market-leading virtual collaboration environment for the high-performance workplace, and the #1 virtual environment for collaborative PLM in life sciences. ProtoSphere's virtual environment provides an arsenal of business-focused collaboration and communication tools that help companies accelerate decision-making and raise productivity, improving workplace performance overall. The company is a Gartner "Cool Vendor in the High-Performance Workplace" for 2010. Its customers include some of the world's most respected brands, including AstraZeneca, Johnson & Johnson, Merck Inc., BP, Chevron, Duke University, Deloitte, TIAA-CREF, Lockheed Martin, and Boeing. A trial version of ProtoSphere can be downloaded at http://protonmedia.com/trial-download/. For more information, visit www.ProtonMedia.com.
About Kaplan
Kaplan, Inc. (www.kaplan.com) is a leading international provider of educational and career services for individuals, schools and businesses. Kaplan serves students of all ages through a wide array of offerings including higher education, test preparation, professional training and programs for kids and schools with operations in more than 30 countries. Kaplan is the largest division of The Washington Post Company.
Kaplan Ventures (www.kaplanventures.com) is a division of Kaplan, Inc., that invests in, develops, and grows innovative companies at the intersection of education, technology and compliance. Kaplan EduNeering (www.kaplaneduneering.com), a Kaplan Ventures business, develops technology-enabled knowledge solutions for assuring regulatory compliance and improving business performance.

Latest posts by Press Release
(see all)