People pay the same amount of attention at virtual and physical events, says a  new report from the Professional Convention Management Association, UBM Studios, and the Virtual Edge Institute, detailing the behaviours of people in regards to virtual events that will be released Monday.
"Too often the argument centers on how face-to-face or virtual best delivers on an event experience for delegates. This survey demonstrates that there are significant similarities, as well as fundamental differences in the experience and the results regardless of format," said Michael Doyle, executive director of VEI, in a statement. "This report will help the events and meeting industry to look at the combined effect of wrapping a digital event strategy around physical events and meetings; thereby increasing the overall value beyond the sum of the parts."
Multi-Tasking
According to the report, which was based on a May survey of 479 respondents, people multi-task at events at about the same degree whether they're virtual or in person. Â The percent of people who check their email during an online event is very similar to the percent of people who check their email while at an event in person — 83 percent versus 81 percent. The numbers were also close for people who left a meeting or session for some reason.
The biggest difference in percent was for the percent of people who traded their contact information with others — in-person attendees more more forthcoming. Virtually, only 33 percent of people traded their information with other attendees. In a face-to-face event, 78 percent of people traded their information.
"While other data in the survey shows that people feel fairly comfortable with online networking, the reality is that it doesn't seem to be as prevalent online and isn't leading to an exchange of contact information as often," the report authors said. " The discrepancy may be related partially to platform ease-of-use and the ability to connect with others in the virtual environment."
The results of the survey also showed that social networking was important to participants in events both virtual and in person — 41 percent of people texted or tweeted during a virtual event, while 51 percent of people texted or tweeted during an event in person.
Interactions with Others
The report mentions that people are more comfortable connecting with strangers than otherwise predicted. Some 88 percent of people surveyed said they didn't mind connecting with strangers in person, while 81 percent said they didn't mind connecting with strangers in a virtual setting.
According to the survey, around 70 percent of people said that they were comfortable with using a webcam during a virtual event, and 65 percent were comfortable using an avatar in a 3D virtual world. Only a third said that they were uncomfortable using these techniques to interact with others.
The respondents to the survey revealed that they have a desire to have more engaging and interactive features, in order to capture more of their attention. Many were also concerned about the ease of use of some of the applications used for virtual conferences and events.
Respondents to the survey have also expressed the importance of being able to review content associated with an event before, during, and after the event itself. Only around 20 percent thought reviewing content before or during an event was not important, and only 5% thought reviewing content afterwards wasn't important.
Reasons to Attend a Virtual Event
According to the results of the survey, the biggest reason people attend virtual events, at around 97 percent of the respondents, is compelling content. Other important reasons include an environment that is easy to use, which 90 percent agreed to, and the ability to both ask questions and participate actively, also had a 90 percent agreement. Eliminating the hassles and cost of travel as well as reducing time spent away from the family and the office are also key factors.
On the other hand, the survey showed that 68 percent of the people taking the survey believed that meeting speakers and experts was an important reason to attend an event in person rather than attend a virtual event. Another reason was meeting potential customers, which 56 percent of people thought was important, while 52 percent of people thought that collaborating with people efficiently was an important reason to attend a conference in person as well.
The top three reasons for attending a conference in person all have to do with meeting people and talking to people, while the top reasons for attending a virtual event range from ease of use to interesting content.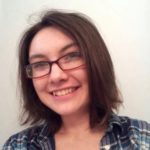 Latest posts by Anastasia Korolov
(see all)