Virtual worlds gained 214 million new users in the second quarter of 2011, according to virtual worlds research firm KZero Worldwide.
It was the largest quarterly increase since the company began tracking these numbers in 2008.
Second Life, with 27 million registered users, continued to hold the top position in terms of the age of the average user — 36. Its closest neighbor by age group was Utherverse, with 8 million registered users, and an average age of 35.
The fastest-growing age group, however, was those between 10 and 15, who gained 652 million new registered users.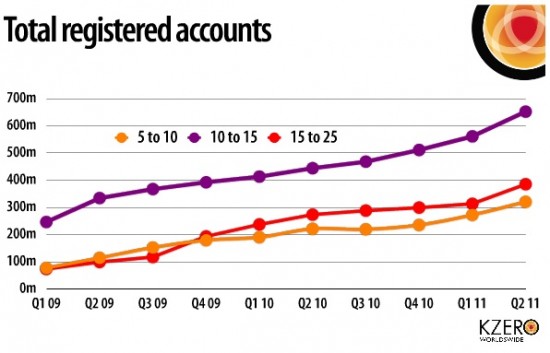 Meanwhile, The Nielsen Company reported new data for PC games, showing that Second Life has slipped to eighth place by ranking — in April of 2009, Second Life was in second place, only trailing behind World of Warcraft.
Nielsen has released this data a number of times over the past three years. Second Life first appeared in the rankings in January of 2009.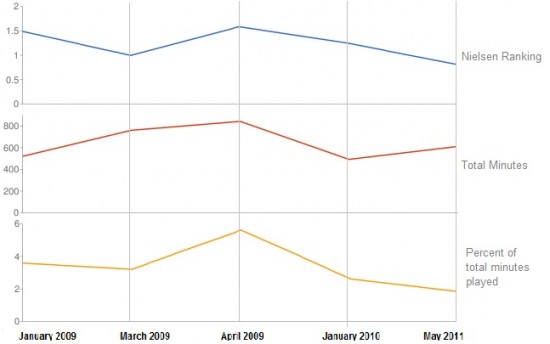 According to the data, while Second Life is down in the rankings, and in percentage of total minutes played on PC games, the absolute number of minutes that Second Life players spend in-world has been holding steady over the past year.
This metric peaked in April 2009, when players spent an average of 842 minutes a week in Second Life — just over 14 hours. The low point was in January 2010, with 492 minutes spent in-world, or a little over 8 hours. Now, the latest data shows that, in May, Second Life residents spent 611 minutes in-world each week — just over 10 hours.
Both the KZero and Nielsen data show that virtual worlds are certainly not out for the count and usage is, in fact, growing.
This bodes well for enterprise and business users of virtual worlds as well, since all these players are becoming increasingly familiar with avatars, immersive environments, and in-world navigation.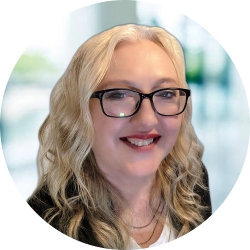 Latest posts by Maria Korolov
(see all)