On Thursday, Avination begins its celebration of one year as an established virtual world. Since July 2010, Avination has been paving the way as a unique addition to the already expanding metaverse.
In the first year, Avination grid survived rapid growth while still managing to add notable innovations to their heavily-modified, OpenSim-based grid such as Vivox voice, a viewer upgrade and now the possibility of the Havoc physics engine.
This moment is signified by a re-branding of both the Avination company website and logo. Additional improvements from the past year include a new technology blog, a public bug-tracking system, server redundancies, increased technical stability, a more visible presence in social networking and staff tools for employees to provide faster individualized user support.
In-world enhancements include a working region daylight cycle, smoother-than-most sim crossings and the introduction of welcome gifts at official landing areas.

"Since February, we decided to enhance our product delivery with a region in Avination," said Marcus Kretschmer, executive director of UK-based, Pixel Lighthouse Ltd. "Now with Vivox voice and the possibility of Havoc, Avination has a great chance to become a fantastic alternative, enhancement or substitution for anyone who is looking for another world other than Second Life."
Celebration events, affectionately called Avn1B, are being held at a dedicated region of the same name, prepared by Avination staff, mentors and other volunteers. Attendees of Avn1B are invited to roam the entire region while viewing graphically displayed milestones and enjoying face painting, rides, walking trails, exhibits, live music events and dancing. A sim-wide maze will be available for the adventurous to collect gifts and exploration landmarks.
Avination is also running an amazing raffle that can be entered any one of the three event days. One winner out of all entrants will receive a free sim for one entire year. The winner will be announced at the final party on August 6th.
"I'm ecstatic that we are finally past our first year," said Avination public relations manager Micheleh Center.
"They say the first year is the hardest year for every marriage and every business," she added. "We've come full circle and have learned a lot. Concurrent users and unique logins are increasing again — now it's time to pick the ball back up and run with it."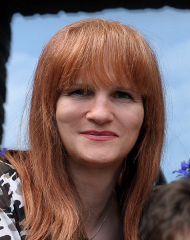 "We now know better what our users require to feel comfortable and what our grid needs to sustain itself," said Avination director Melanie Thielker.
"For year two, Avination plans include bringing role-play to the front-front, introducing premium accounts, implementing Avination-style URLs and more," she added.
Avn1B Program Schedule:
Thursday, 04 August:
12pm-3pm — AVN1B Kickoff Bash — DJ Melanie Milland @ Avn1B region
Friday, 05 August:
AviPalooza — Live Artists @ Avn1B region:
8am Anek Fuchs
10am doubledeuce Magic
12pm RB Hamelin
2pm Carah Nitely
4pm Blueron Clifton
Saturday, 06 August:
10am-2pm — Avination Networking Event @ Avn1B region
3pm-5pm — Avn1B Final Party — DJ Volkmar Taurog @ Club Wastelands, City Center region
For more information, contact Micheleh Center at helen@avination.com.

Latest posts by Press Release
(see all)