Press Release: Unite 11: Unity 3.5 Demonstrated Live for the First Time
Major Additions Mark an Impressive Update to the Award-Winning Development Platform for Games and Interactive 3D
SAN FRANCISCO, CA–Unity Technologies, provider of the Unity development platform for awesome games and interactive 3D on the web, iOS, Android, consoles and beyond, today showed Unity 3.5 live for the first time during the keynote address at Unite 11, its annual developer conference. The new version of Unity will address a huge list of improvements and additions to all aspects of game production for small teams of developers working on indie mobile titles to larger teams working on fully-featured marquee console games.
"Unity 3.5 is a huge deliverable in our pursuit of creating a fully-featured high-end engine that allows developers to create bigger and better top-tier games," said Joachim Ante, Chief Technical Officer of Unity Technologies. "We're adding a lot of very cutting edge features and will continue to do the same in all future releases. Our goal at Unity is to always be increasing our technical capabilities to meet the highest standards in the industry."
Included in the update are a variety of performance enhancements, new workflows, and visual improvements.
Among the Unity 3.5 features that are being shown at Unite 11:
Multi-threaded rendering
High-performance designer-centric GUI system
HDR rendering with gamma correction
Native level-of-detail support
Radiosity Normal Mapping lightmaps
Shuriken — a completely curve driven particle effects system
Improved occlusion culling
Integrated GPU profiler
Pathfinding and crowd simulation built in
Integrated version control support for Perforce and Subversion
Asset cache server to accelerate import times 100x or more
Improved workflow for editing multiple objects and working with prefabs
A massive stacking up of optimizations have made Unity 60% faster
More than 30 other features!
The rapid growth of Unity as an increasingly popular worldwide platform for games and interactive content across all platforms has inspired the developers at Unity Technologies to continue pushing the platform forward in many ways that will help performance and usability. Each major milestone in development adds important improvements and additions requested by the worldwide community of developers currently using the flexible and powerful platform for the creation of 3D and 2D interactive games and content.
"Unity is accelerating as a platform and as a company," said David Helgason, CEO of Unity Technologies. "Unity 3.5 demonstrates our intense commitment to bringing seriously advanced technology to the masses and we're only getting started."
Unity 3.5 will be available late 2011.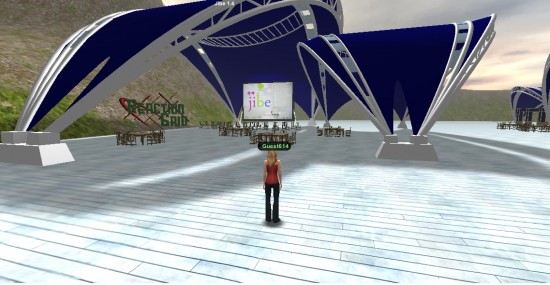 About Unity Technologies
Unity Technologies is revolutionizing the game industry with Unity, its award-winning breakthrough development platform. Unity Technologies has more than 650,000 registered users worldwide — including Bigpoint, Cartoon Network, Coca-Cola, Disney, Electronic Arts, LEGO, Microsoft, NASA, Nickelodeon, Ubisoft, Warner Bros., large and small studios, indies, students and hobbyists — all using Unity to create games and interactive 3D, like training simulations and medical and architectural visualizations, on the web, mobile, consoles and beyond. Unity Technologies is aggressively innovating to expand usability, power and platform reach along with its Asset Store digital content marketplace and Union game distribution service so that it can deliver on its vision of democratizing interactive 3D technology. Unity Technologies is headquartered in San Francisco and has development offices worldwide. For more information, visit: http://unity3d.com.
Facebook: http://www.facebook.com/unity3d
Twitter: http://twitter.com/unity3d
About Unite 11
Unity Technologies is holding Unite 11, its fifth annual developer conference, September 28 – 30, 2011 at the Masonic Center in San Francisco. Unite 11 is an event for developers, publishers, enthusiasts and others interested in Unity to come together to learn more about the market-leading platform for creating high quality video games, training simulations, medical and architectural visualizations and other 3D interactive content — and how to get the most out of it.
Unite 11 offers three days of learning including advanced hands-on class tutorials, technical sessions and an opportunity to attend awesome parties. David Brevik, the President and COO of Gazillion Entertainment and Co-Creator and Lead Programmer of Diablo and Diablo II, gave the opening guest keynote. This year's sponsors include AikenLabs, Allegorithmic, Autodesk, design3, Electrotank, Exit Games, Intel, Kongregate, Luxology, Massive Black, Mixamo, NVIDIA, OpenFeint, Qualcomm, SoftKinetic and Sony Ericsson. Unity Technologies hosted a Flash Day on September 27, the day before Unite 11 kicked off to give Flash users a crash course in Unity development. For more information on Unite 11 and Flash Day, visit: http://unity3d.com/unite/.

Latest posts by Press Release
(see all)