Press Release: Discover the Innovation Behind Some of the Industry's First Virtual Clinical Trials
ProtonMedia and Microsoft to host workshop at Microsoft's Technology Center featuring industry leaders discussing the impact of virtual clinical trials
LANSDALE, Pa.–ProtonMedia and Microsoft will be hosting an interactive workshop focused on innovation in clinical trials. The workshop, "Innovation in Clinical Trials," will be held on Dec. 7 from 10 a.m. to 12 p.m. EST at the Microsoft Technology Center in Malvern, Pa. This complimentary educational event will cover a number of hot topics focused on the emerging trend of virtual clinical trials.
As life sciences organizations are continuously faced with the challenge of reaching new patient markets, many are also tasked with reducing the overall costs of their clinical trials. This has led many organizations to evaluate and implement new technologies that allow them to virtualize fundamental components of the global clinical trial process.
"With clinical trials now a global undertaking, it is more important than ever to offer solutions that span the entire lifecycle of this process," said Les Jordan, Chief Technology Strategist, Life Sciences at Microsoft. "I look forward to discussing these challenges with ProtonMedia and how innovative approaches and solutions can help advance the industry in a global environment."
The workshop will feature several life sciences executives, including:
Les Jordan, Chief Technology Strategist, Microsoft Life Sciences
Mike Wilkinson, CIO, PPD
Steven Bukvic, Chairman, Pan-Asian Clinical Research Association
John Constantine, Executive Director, Merck MPI
Lisa Clune, CEO, Kaplan EduNeering
Sam Batterman, Technology Strategist, Microsoft Life Sciences
Ron Burns, CEO, ProtonMedia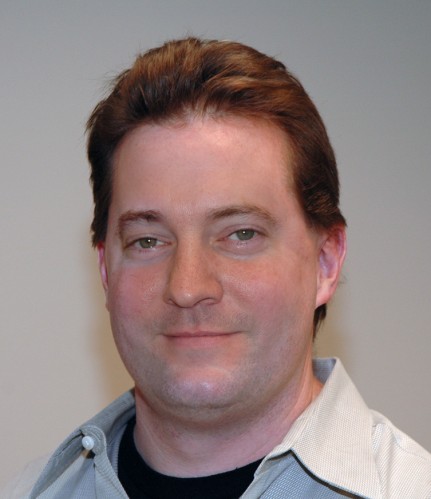 "PPD, Merck, Kaplan EduNeering, and Microsoft have been paving new paths this year in the way they're using virtual environment technologies to drive the clinical trial process," said Ron Burns, CEO of ProtonMedia. "The thinking and workings behind their innovations have largely been confined to their organizations' four walls—until now. Expect deep insights and fresh ideas from our event panelists, and learn how you can use virtual environment technologies to fuel your own organizations' clinical trial processes in ways your competition hasn't begun thinking about."
You can register for the event now on ProtonMedia's website.
About ProtonMedia
ProtonMedia is the developer of ProtoSphere, the market-leading virtual collaboration environment for the high-performance workplace. ProtoSphere's virtual environment provides an arsenal of business-focused collaboration and communication tools that help companies accelerate decision-making and raise productivity, improving workplace performance overall. The company is a Gartner "Cool Vendor in the High-Performance Workplace" for 2010. Its customers include some of the world's most respected brands, including AstraZeneca, Johnson & Johnson, Merck Inc., BP, Chevron, Duke University, Deloitte, TIAA-CREF, Lockheed Martin, PPD and Boeing. A trial version of ProtoSphere can be downloaded at http://protonmedia.com/trial-download/. For more information, visit www.ProtonMedia.com.

Latest posts by Press Release
(see all)