Press release: WonderBuilders and STCC Awarded NSF Grant to Develop Virtual ESL Learning Environment
Boston, MA— WonderBuilders, Inc., an Open Wonderland 3D virtual world platform and services provider, is partnering with Springfield Technical Community College (STCC) to create an English as a Second Language (ESL) learning environment. Funded by a $549,458 Cyberlearning grant from the National Science Foundation (NSF), the project will build a virtual campus for teaching English to non-native speakers.
The Cyberlearning grant program focuses on exploring breakthrough methods of integrating technology into the classroom as part of the Obama administration's new Digital Promise initiative.
"The ESL virtual world will be focused on conversational competency in a real-world context," says STCC Co-PI and Project Coordinator Mary Beth Ogulewicz.
The project is unique in enabling in-world office hours for students to interact with staff from departments such as Financial Aid, Academic Advising, and Student Activities. In addition, students will have the opportunity to meet with volunteer, native language "learning buddies" within the virtual world to practice their English skills.
"Our expectation is that the convenience of enabling learning buddies to meet with students remotely from their own homes will strengthen this already successful program," says STCC CO-PI Jill Mendez.
"The ESL project is a great fit with Open Wonderland," says WonderBuilders CTO, Jonathan Kaplan. "We can create a custom, private, secure virtual world for STCC students to practice their language skills in a safe, engaging environment,"
Open Wonderland provides a suite of features to support in-world learning and business collaboration activities. Students, faculty, and staff can collaborate using high-fidelity, immersive audio as well as shared tools such as web browsers, whiteboards, sticky notes, and video. They can also drag and drop images and other content from their computer to share with one another. The WonderBuilders team will enhance the standard Open Wonderland platform to enable ESL-specific activities such as taking dictation and completing comprehension exercises based on the virtual surroundings. Another planned feature will allow students to create their own virtual multi-cultural fair exhibits in order to talk about their native country to invited guests.
STCC has engaged the Educational Development Center (EDC) as the evaluation partner for the project. Alyssa Na'im from EDC will be the lead evaluator and will work closely with both STCC ESL faculty and WonderBuilders' developers to assess project outcomes.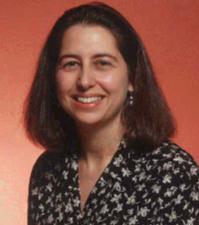 "Before virtual world technology can become a mainstream educational tool," says WonderBuilders CEO Nicole Yankelovich, "we need to provide empirical evidence that this type of environment provides positive learning outcomes. The current NSF funding affords us the opportunity to contribute to the growing literature on virtual world education and to demonstrate that Open Wonderland is one of the breakthrough technologies needed by the Digital Promise initiative to transform teaching and learning."
About Springfield Technical Community College (STCC)
Springfield Technical Community College, a leader in technology and instructional innovation, transforms lives through educational opportunities that promote personal and professional success. As the only technical community college in Massachusetts, STCC offers a variety of career programs as well as highly-regarded transfer programs in Business, Engineering, Liberal Arts, Science and Technology. With an enrollment of over 6,000 day, evening, weekend, and online students, STCC is a vibrant campus that serves a diverse student population.
About WonderBuilders, Inc.
WonderBuilders is a software company with offices in the Greater Boston Massachusetts area and Silicon Valley California that provides consulting, training, design, hosting, and implementation services based on the Open Wonderland 3D virtual world platform. The WonderBuilders team includes the original designers and developers of Open Wonderland. With expertise in creating special-purpose virtual worlds as well as in enterprise-class software development, WonderBuilders partners with clients to develop next-generation educational or business collaboration projects.

Latest posts by Press Release
(see all)