Press release: Daden builds 3D teaching environment for City Academy Norwich
Birmingham UK — Within weeks of being commissioned by City Academy Norwich, immersive solution specialists at Dadem Ltd. have designed and delivered a new 3D virtual teaching environment for City Academy Norwich. The environment consists of a 1:1 model of the new City Academy building, and four satellite islands (or hubs) which will be used for active STEM learning with an emphasis on the environment and ecology as part of the Academy's EVE (Eco-Virtual Environment) Project.
The model allows students and staff, represented as avatars, to explore the reception, atrium and corridors inside the building. Only the external landscaping in the virtual model intentionally does not match its real life counterpart (who needs a car park in a virtual world!). To fuse the physical and virtual worlds Daden has created a navigation system for students and visitors to find room locations using a large interactive touch screen in the real life reception area of the new Academy.
On the interactive touch screen visitors can select the destination from a drop down menu and the navigation system will display a trail from the reception area to the chosen room. The user can guide an avatar to the destination familiarising themselves with the route to, a chosen staff member, based on an electronic copy of the Academy timetable.
Driving the EVE project is a recent and radical overhaul of the Academy curriculum in favour of embracing enquiry-based learning and more student-centred learning approaches. As part of the EVE project students will be dropped onto a "developing island", and given a role to play – including accountant, power engineer, environmental scientist, manager and architect. They will be encouraged to work as a team to provide electrical power solutions for the growing community on the island. Students will learn how to communicate, co-operate, work as teams and gain a deeper understanding of why it may not be possible to just turn off the coal powered stations and put up wind turbines tomorrow.
Daden has fashioned islands around the themes of Earth, Wind, Fire and Water to complement the Project's underlying message of sustainability and the energy management business game that students will play there. Each island information points showing relevant information to help the students in their mission to provide electrical power solutions for their own community.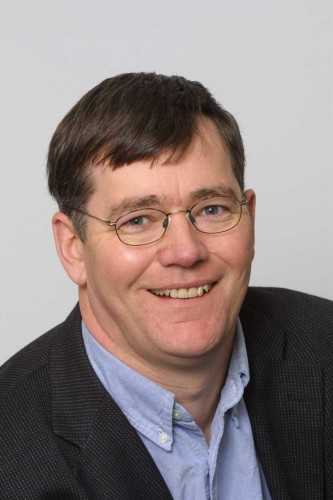 "The Eve Project team was very clear about wanting to create a copy of their new Academy at the heart of the campus," said David Burden, Daden's Managing Director. "However they were open to creative suggestions for the satellite islands where students would be competing to design the most energy efficient environment. Their only brief was that it had to be "stimulating and reflect the desires of the project" and with the Earth Wind Fire and Water islands we hope we've delivered just that."
"From the business point of view we delivered a considerable challenge to Daden," said EVE Project team member Tim Mullis. "Timeframes were short, deadlines were pressing and with the EVE project being a central part of the opening of our new academy the race was on. The team were professional throughout, their attention to detail was commendable, but above all else when they are given the freedom to exercise their own creativity the results are amazing."
Immersive solution providers Daden are no strangers to building visualisations having been responsible for creating immersive 3D models of, for example, the Library of Birmingham for Birmingham City Council and imagined spaces such as the campus for Hamdan Bin Mohammed eUniversity in Dubai. This however is their first development in OpenSim of both an existing building and imagined space in the same project.
"Needless to say the model was in place and tested in time and worked beautifully," said Mullis. "It was the real head turner at the opening ceremony and generated a lot of interest in the project. It will now be rolled out to partners around the world who are eager to be involved in the project."
"We are delighted with the virtual world that Daden has delivered," he added. "We were looking for an immersive learning environment that would engage the students. What we ended up with was a simulation that looks and feels like a high end computer game. Whenever we turn the screens on students gravitate toward the project and want to get involved. Luke Chamberlin, a student at City Academy Norwich said '…we can now play the Eve Project in a 3D environment on our brand new technology. I think this is a new and fantastic way of learning and communicating'."
Daden and City Academy Norwich hope to work together on later phases of the project to further extend the 3D learning environment to other subject areas.
About Daden
Daden Limited specializes in delivering innovative solutions in immersive learning, building visualisation, visual analytics and creating interactive virtual personalities (chatbots). Daden has a particular focus on immersive learning visualisations to support student education and employee training. Daden's national and international clients range from the private sector to central and local government, education, public safety, health and with almost two dozen universities. Founded in 2004 by David Burden, Daden are based at Birmingham Science Park Aston, in Birmingham UK and are members of Intellect, the IT Industry trade association based in London.
About EVE Project
The EVE Project drops a group of students onto a developing island, gives each a role — accountant, power engineer, environmental scientist, manager and architect — and encourages them to work as a team to provide electrical power solutions for the growing community on the island. Students will learn how to communicate, cooperate, work as teams and gain a deeper understanding of why we can't just turn off the coal power stations and put up wind turbines tomorrow.

Latest posts by Press Release
(see all)