Press release:Â ProtonMedia Unveils ProtoSphere 2.1 Featuring Unprecedented Microsoft Outlook Integration
PHILADELPHIA, PA –ProtonMedia, the developer of ProtoSphere®, the market-leading virtual collaboration environment for the enterprise, announced today the release of ProtoSphere® 2.1. Featuring a wide range of new tools and capabilities designed specifically for the enterprise, ProtoSphere® 2.1 is a dramatically enhanced version of ProtonMedia's rapidly emerging collaboration & learning platform.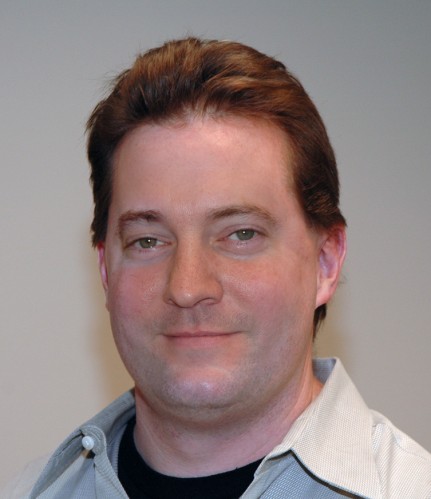 "While the version number might suggest merely an incremental change, this new version includes a lot of new features that our enterprise customers have been asking for," said Ron Burns, ProtonMedia's CEO.
ProtoSphere® is the first and only immersive, 3D social collaboration environment that directly integrates with both Microsoft's Office and Lync products. The new version of ProtoSphere®, Version 2.1, adds even tighter integration with Outlook. Now, users can book virtual rooms for meetings and events directly from their Outlook calendars.
"The integration with Outlook is really very tight," said Burns. "But that's not the only impressive new feature."
Some of those new features include updated SharePoint integration to support site-federated authentication, Office 365 authentication and interoperation, a suite of tools that will give developers the ability to create a wide variety of custom interactions such as programming "bots" that can respond directly to a user's avatar, moderator access controls, keyboard controls, YouTube support and backwards compatibility with the previous versions.
Burns will be presenting ProtoSphere® 2.1 to a large audience of Microsoft employees and partners during Microsoft's 2012Worldwide Partner Conference in Toronto this week. That presentation will be at the Microsoft Office Division's "Future of Productivity" Theater on Wednesday, July 11 at 3:00PM EDT. ProtonMedia was also invited by Lync Enterprise Voice CTO Aamer Kaleem, to host a "Lunch 'n Learn" session with over fifty of Microsoft's leading global business development managers who focus on the Lync Enterprise voice technology.
Microsoft's Worldwide Partner Conference is the software giant's largest partner event of the year. The event gives Microsoft's many partners the opportunity to show off their products, network and meet with representatives from Microsoft's global enterprise sales force. The conference runs from July 9-12 at the Metro Toronto Convention Centre in Toronto, Canada.
About ProtonMedia
ProtonMedia is the developer of ProtoSphere, the market-leading virtual collaboration environment for the high-performance workplace and the #1 virtual environment for collaborative product life-cycle management in life sciences. ProtoSphere's virtual environment provides an arsenal of business-focused collaboration and communication tools that help companies accelerate decision-makers improve productivity and overall workplace performance. The company is a Gartner "Cool Vendor in the High-Performance Workplace." For more information, visit www.protonmedia.com.

Latest posts by Press Release
(see all)