Today, we counted exactly 200 public grids running on some version of the OpenSim software that were active this month, totaling 23,190 regions, 269,783 registered users, and 18,217 active monthly users.  This does not include regions and users on about a quarter of these grids that didn't publish any statistics, nor on the unknown number of private school and company grids that don't allow public access at all.
Meanwhile, the top 40 OpenSim grids by land area reported a total of 21,775 regions, 257,734 total registered users, and 17,364 active users. This was an increase of 1,138 regions compared to this time last month.
Biggest gainers
The non-profit OSGrid saw the biggest increase, with 864 new regions. OSGrid allows anyone to connect home-based regions for free, and is also served by a number of competing OpenSim hosting companies offering regions at a large variety of price points and performance levels. Many OpenSim residents enjoy being part of OGrid's many social groups, freebie stores, classes, and other activities., but some growth has moved to hypergrid-enabled mini-grids, with users teleporting back and forth for events and other content.
InWorldz gained 85 new regions, bringing its total to 1,202, the biggest gainer of any commercial grid.
Kitely was the third biggest gainer, with 68 new regions, bringing its total to 2,128 regions. Kitely is the only grid offering low-cost on-demand region hosting.
InWorldz' most immediate commercial competitor, Avination, gained 22 regions this month, for a new total of 574. Despite this slight increase, the gap between the two grids has continued to widen.
But InWorldz has really taken off this month when it comes to its active users.
InWorldz gained 1,114 active users compared to last month's 5,804. InWorldz now accounts for 38 percent of the active visitors on the 110 grids that reported active user numbers this month, and has more users than all other commercial grids combined.
There was no particular reason that active user numbers should have shot up so sharply, said grid founder Beth Reischl — also known as Elenia Llewellyn in-world.
"I'm unaware of any issues with Second Life during this period, and we didn't run any specials or promotions," she told Hypergrid Business. "We also don't report traffic numbers per region, so there wouldn't be a reason for anyone to game the system there."
One possible explanation for the steep rise could be the network effect. Folks looking for a closed, social grid like Second Life but with lower prices and better customer service have several OpenSim grids to choose from — but are most people likely to pick the one where their friends are, where the most events are, and where the most merchants are. Meanwhile, merchants and event organizers want to be on the grid with the most active users, helping feed the cycle.
"We have always attributed our growth to our current residents," Reischl said. "They spread the word, and really try hard to bring their friends and favorite brands into InWorldz."
Top ten most popular grids this past month:
Metropolis was the second-place gainer, with 167 new users, for a new total of 270 monthly users. Avination gained just 114 new users this month. Speculoos gained 49 new active users, most of them hypergrid visitors..
Kitely actually lost 43 active users, for a new total of 195 actives, and lost its spot on our top ten most popular grids list.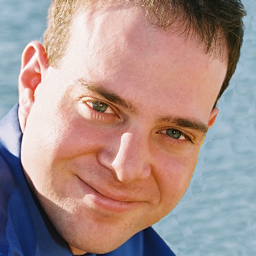 "It was a relatively slow month mostly due to most educators and many of our European users going on long vacations," Kitely CEO Ilan Tochner told Hypergrid Business.
Users may also be waiting for the rollout of megaregions, expected within the next couple of weeks.
"We are currently optimizing our multi-region and megaregion worlds to consume significantly less server resources than they do on standard OpenSim,," he said.
Depending on their plans, users will now be able to have sims as big as 16 standard regions in size, he said, with optional megaregion support — at no additional charge. The megaregion feature allows the entire 16-region area to act as one large region, eliminating border crossings and allowing easy vehicles. However, megaregions are not fully supported by all viewers, and some users have reported occasional problems.
Other users — including myself — have never experienced megaregion-related bugs.
Another issue with megaregions comes when they are saved as OAR files. Currently, all the content from the entire megaregion is piled into one corner sim, with the OAR files from the other regions having nothing but terrain data.
Kitely has build new OpenSim functionality, however, that allows a multi-region area to be saved and has donated this code to the community.
"We've already contributed the big patches that we created to enable multi-region and megaregion worlds to be saved in single OAR files," Tochner said.
That means that users will be able to export megaregion OAR files from Kitely and import them into any other grid that enables the functionality.
That doesn't mean that they're donating the separate code that allows them to load up these megaregions quickly from the cloud.
Kitely is unique among other OpenSim grids is that its regions are not up around the clock. Instead, they are instantly loaded up when people teleport in.
"We consider low-cost high-performance multi-region and megaregion worlds to be a differentiating Kitely feature and are developing most of the supporting architecture that is required to provide them in a separate OpenSim module which we will keep proprietary," Tochner said. "As we did with our proprietary cloud-based asset server, this module is also cleanly separated from the standard OpenSim codebase so we can quickly integrate it into newer OpenSim versions when they become available."
For example, a new, more secure version of the hypergrid system is currently under development, which will allow individual creators to decide whether to allow their content to travel off-grid. Once the new technology is in place, Kitely is planning to enable hypergrid access for its worlds. Kitely was also quick to roll out support for mesh, media-on-a-prim, non-player-characters (NPCs) and other new features as they were added to OpenSim.
Hypergrid travels
Some grids, especially small niche grids, continue to report higher numbers of visits from other grids than they do from local residents. For example, on the education-oriented FleepGrid, known for its Creative Commons-licensed education and business-friendly freebie stores, only four local residents visited the grid this month — compared to more than 60 residents of other grids who teleported in via hypergrid.
The Belgian Speculoos grid, known for its copy of the Linda Kellie Freebie Mall OAR and a welcome attitude towards foreign visitors had a total of 98 visitors over these past four weeks — only 11 of whom were local residents. Speculoos does offer free hosting for non-profits and reasonable land rental rates, so there's a possibility that some of the visitors might decide that they're spending so much time on the grid they might as well live there.
As the hypergrid expands, it will be interesting to see whether increased hypergrid traffic correlates at all to increased land purchases, and which techniques can help best convert visitors into land buyers.
Hypergrid connectivity will also be a tool that other grids can use to compete against InWorldz.
Avination, for example, is not only plannning to turn on Hypergrid 2.0 when it's available, but is actively contributing to its development.
This month the 94 hypergrid-enabled grids that reported their statistics had 6,871 active users and 16,344 total regions.  A small grid with hypergrid connectivity turned on can potentially draw on this entire community to promote events, shopping destinations, and land sales.
Transitions
The following 41 grids seemed to be suspended this month: 2nd Classroom, B2World, bitzend, Canaria, Carohome5, Cholul, Danni Land, Destiny Zero, ExoSpace, Faaborgs, Fantasy World, Free Open Grid, Genesis Project, GstarCAD, KorolovGrid, linkinulife, Meridian Grid, Metaventura, Oneworld Grid, OpenMoodScience, Outlands, PixelJunkies, Planet Envee, Red Isis, Ruby Shores World, Shangri-La Grid, Simlife, Sirius, Sofitek, Southern's Place, Swondo World, Terra, TG Grid, Virtual Anonymous, Virtual France, Virtual Worlds Consortium, Witchville, Wolvenheart, Xscape Grid, Yeah Right, and YFC.
In addition, ReactionGrid's namesake grid is in the process of closing down as well, as ReactionGrid the company refocuses away from OpenSim to development of its propritary Unity-based Jibe virtual world platform.
New grids
This month, we've added several new grids to our database, including Verkosis, Scottys Place, Horoscope, the ANSAS grid run by Italy's National Agency for the Development of Education, Empreendimentos Lopes, Beta Technologies, StarGates Matrix, Lummerland, OpenSim World, Winter Heat, 3DWeb, Falls Retreat, Panalandia, SimudyneGrid, 3rd Worlds, Lets3D, Virtual Discovery Center, Olantica, SimLife3D, Kyle Archipelago, Concadia, ThunderLife, Meet3D, OurWorld, and Alethia Grid.
If there's a public grid we're not tracking, please email us at editor@hypergridbusiness.com. There's no centralized way to find OpenSim grids, so if you don't tell us about it, and Google doesn't alert us, we won't know about it.
Well, there is one centralized way to find some grids — the New World Studio grid directory. It currently lists 841 different worlds, totaling 7,678 regions. There are many duplicates on this list, however, and few worlds were up when we checked. Those that were up, didn't load for us. This could be because the software is still new and most people are still testing it out, or because of router configuration issues. The New World Studio is a fantastic way to get OpenSim up and running on a home computer, but making these worlds accessible to the public isn't always as easy.
However, there are also statistics for one popular version of OpenSim, the Diva Distro, a four-region, hypergrid-enabled, pre-configured minigrid.
The Diva Distro has been downloaded 1,046 times over the past month. The total number of Diva Distro downloads now stands at 16.286. This does not mean that there are sixteen thousand mini-grids out there, however — someone might download the software but never use it, or download it once and use it to set up many grids. And it doesn't include the Diva Distros used as part of the New World Studio distribution of OpenSim.
Diva Distro is also part of Sim-on-a-Stick, a version of OpenSim packaged to run on a USB stick. According to Sim-on-a-Stick creator Ener Hax, the USB-friendly OpenSim package has been downloaded 783 times over the past month, bringing the total of these downloads to 13,775.
Meanwhile, according to data from The Hypergates, the number of hypergrid jumps increased from 2,273 to 2,508 this month. The number of gates went up by two, to 560, and the total number of grids on the network grew by eight, to 68. The Hypergates did not report the total number of travelers this month.
This data is very limited, however. For example, not all hypergates are part of The Hypergates network — anyone can create their own hypergate by dropping a script on any object, such as our touch or walk-through single-destination hypergate script. In addition, many people do hypergrid jumps without using any gate at all, simply by typing a hypergrid address into Map-Search, or by using a hypergrid landmark created during a previous jump. There is currently no way of tracking that traffic.
Our own Hyperica directory now tracks 101 grids that are accessible via hypergrid, up from 100 last month. This past month also saw 82 unique visitors to the Hyperica in-world hypergate terminals, down from 137 the previous month. The drop in activity could be due to the summer months, or the fact that I haven't been around as much to promote the site.
Meanwhile, Second Life lost 329 regions this past month, according to data from Grid Survey. Second Life now has a total of 29,543 regions, a decline of 1,695 regions from this time last year, and a drop of 2,342 regions from its peak in June 2010. Second Life no longer reports active user numbers.
August Region Counts on the Top 40 Grids
We are now tracking a total of 350 different publicly-accessible grids, 200 of which were active this month, and 158 of which published their statistics. Many smaller school, company or personal grids do not publish their numbers, and neither do SpotOn3D and OpenLifeGrid.
The raw data for this month's report is here. A list of all active grids is here.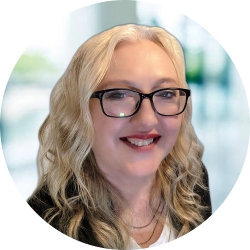 Latest posts by Maria Korolov
(see all)