Kitely, an on-demand OpenSim grid, cut off support for the official Second Life viewer today, as did the Brazilian social grid Meet3D.
"We had to take this step because Linden Lab, the creators of the Second Life Viewer, have released a new version that no longer works with OpenSim," Oren Hurvitz, Kitely Ltd.'s vice president for research and development, said in the announcement.
"Linden Lab's decision is a desperate attempt to curb the growth of OpenSim, which they view as a threat to their business model of charging very high fees for virtual land," he added.
Meet3D president and founder Fabio Bastos called Linden Lab's move "aggressive and ineffective against OpenSim."
"We will not allow more hits from the official Linden Lab viewer and will also will adopt Firestorm as our default viewer," he told Hypergrid Business.
Kitely switched to using the Firestorm viewer earlier this year as its default viewer. Firestorm is a modern viewer, based on the latest V3-style user interface, and supporting all the latest features, including outfits, mesh, and media-on-a-prim.
Previously, Kitely used the V1-derived Imprudence viewer, which is no longer being worked on and was last updated more than a year ago. Imprudence does not support mesh or media-on-a-prim.
Hurvitz also released viewer usage statistics for the previous month. Firestorm was used in 56 percent of all visits to Kitely, Imprudence was second at 21 percent, the Kokua viewer was third at 8 percent, and the official Second Life viewer was in fourth place with 5 percent of visits.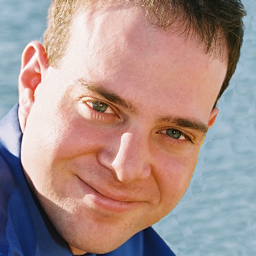 According to Kitely CEO Ilan Tochner, some customers use both the Firestorm and the Imprudence viewer.
"For example, people often start with Imprudence to import content into Kitely then switch to Firestorm once they have finished the migration," Tochner told Hypergrid Business. "I think you'd see a lot more people using Firestorm from the get go if it included Imprudence's content import and export functionality."
OpenSim users aren't the only ones stepping away from the official Second Life viewer.
Ironically, the official Second Life viewer isn't popular even on its home grid.
Firestorm is the most popular — and the most stable — viewer in Second Life, as well, the Firestorm team announced earlier this month. It recently took the lead from its sister viewer, Phoenix. The official Second Life viewer is in third place, and is used by a minority of residents, New World Notes reported earlier this year.
But Firestorm has a special relevance for OpenSim users since its developers decided to create a version just for OpenSim users.
In April, Linden Lab told third-party viewer developers that they had to drop support for OpenSim if they wanted to get access to proprietary new pathfinding functionality from Havok. The company announced last month that its official viewer would also end support for logins to the OpenSim grids.
That new version of the official viewer was released today, Hurvitz said.
"Since the Second Life viewer automatically updates itself, most people will get this viewer 'improvement' even if they don't want it," he wrote.
In addition to Firestorm, Kitely also offers users the option to select the Dolphin viewer, Imprudence, Kokua, or Teapot. Both Teapot and Dolphin are V3-based viewers which support mesh and media-on-a-prim. Full list of supported viewers is here, as well as instructions for how to connect to the Kitely grid directly, bypassing the company's plugin.
Currently, there are two ways to use a viewer to connect to a grid. One is via a user-friendly grid selector accessible on the viewer's login screen. This is the method commonly used with Firestorm and Imprudence.
The other option is to edit the shortcut path to the viewer to include the grid's loginURI. This is the method that needed to be used to connect via the official Second Life viewer and other viewers that haven't been customized to work with OpenSim.
Kitely's plugin requires the loginURI option to work in order to connect users automatically to their regions.
The plugin gets a list of approved viewers from the Kitely server, and this list can be changed at any time.
"When additional third-party viewers drop loginURI support, the Kitely plugin will be remotely configured to stop using them," said Tochner.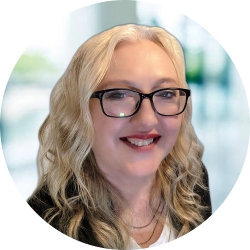 Latest posts by Maria Korolov
(see all)