The top 40 OpenSim grids lost a total of 3,007 regions over the past four weeks as a result of a massive cleanup on OSgrid, the largest public grid running on the OpenSim platform. The top 40 grids now have a total of 22,195 regions.
Unlike most other grids, OSgrids runs very few regions on its own servers. Instead, its computers are used to provide grid-wide infrastructure such as inventories, profiles, messages, and the grid map.
Individual region owners either run their regions on home computers, get space from server companies, or rent managed regions from hosting companies like Dreamland Metaverse, Oliveira, and SimHost.
The hosted regions are usually up around the clock, but the regions run on personal computers are only up when those computers are on, and running the OpenSim server software. As a result, any personal regions are only on in the evenings or on the weekends. To keep these regions from losing their spots on the OSgrid map, OSgrid reserves the locations for them, and counts them in the region totals. But when the regions haven't been connected in a long time, the grid's administrators clean out the dead reservations.
OSGrid president Michael Emory Cerquoni — also known as Nebadon Izumi in-world — told Hypergrid Business that this particular drop in region counts was due to just this kind of regular clean up.
The total number of regions on OSgrid dropped by 3,244 — from 11,162 to 7,918.
Other metrics continued to rise, however. The top 40 grids gained a net total of 4,554Â registered users, for a new high of 262,855Â registered users. They also gained 951Â active users, for a new high of 19,075Â active users.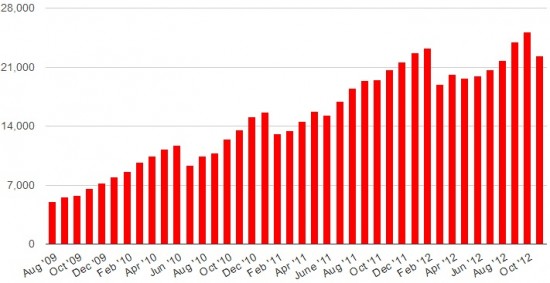 Kitely gained the most regions, with 129 new additions, raising its total regions to 2,786. Kitely is now the second-largest grid by land area, and the biggest commercial grid. It is a cloud-based grid, with a combination of on-demand and always-on regions. Kitely recently rolled out flat-rate region pricing and megaregions, which have made the grid more attractive to a wider variety of customers.
The German-language Metropolis grid was the second biggest gainer, with 63 new regions, and Open Virtual Worlds gained 29. Island Oasis and Lost Paradise, two medium-sized commercial social grids that had a strong showing in this month's OpenSim grid survey, gained 24 and 17 regions, respectively.
Another big gainer was the startup AviWorlds grid, which grew from four to 26 regions on the back of a free land campaign. Each user can get a free one-acre lot with 750 prims. Full, 16-acre regions start at $15 a month for 6,000 prims.
"The residential free lots are a success and a lot of people, after sampling it, are moving to their own private regions," said grid founder Alex Ferraris. "For the three weeks since we opened up, our growth hasn't stopped."
The grid was still too small to make it into our top-40 chart this month.
A total of 152 grids reported their data this month, and they add up to 23,718Â Â regions, 276,930Â registered users, and 20,695Â active users.
Popularity contest
For company and school grids, popularity is not an issue — the grids are set up for a specific purpose, and if they meet that purpose, then they are successful. The same is true for grids run by niche communities.
But when it comes to social grids, the rule is: the bigger and busier, the better. People looking to make new friends will go to the grids that already have the most users. Merchants looking to sell content will go to the grids with the most potential customers. Event organizers looking for the biggest audience… you get the idea.
With that in mind, here is our listing for the 10 most popular grids this month.
Top ten most popular grids:
Each of the top 10 most popular grids gained active users with the exception of Meet3D. Island Oasis was the biggest gainer, with 394 new active users, with Kitely in second place with 290 new actives. Craft gained 195 new actives, and 3rd Rock Grid gained 136 new active users.
Lost Paradise gained 78 new active users, but that wasn't enough to push the grid into the top ten list.
OSgrid gained 77 new actives, and Avination gained 57 — the same amount as InWorldz.
InWorldz and Avination are the two most popular social commercial grids and compete directly for residents and merchants.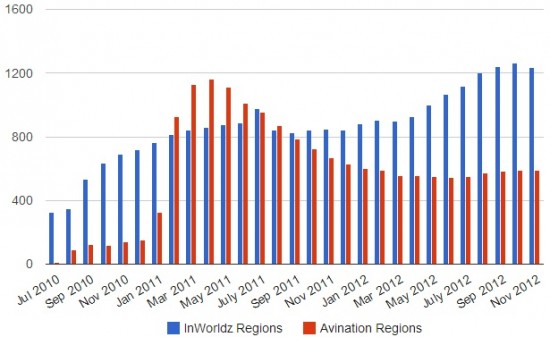 Transitions
The following 54 grids seembed to be suspended this month: Anda World, AngelFire Grid, AnSky, Avatar Connection, Camellians Retreat, Canaria, Cotton Beach, Demokracy, DGrid, eceCloud, Empreendimentos Lopes, Flatlandia, Full Moon, Larry And Nicoles, Lets3D, Marble Isle, Mede Empire, Metapocaplyse, Mirellas Welt, Moehlenhoff, MonicaWorld, My World, My3dLife, Nova, Ocean Grid, OpenSim Creations, Panalandia, Pleasant Retreat, PonyLand, Rockcliffe, Role Play Worlds, Scottys Place, Shinland, SirinHGpole, Soulgame, Steele City, Swondo World, Tekton Industries, TG Grid, The Hive, The Loom, UFPGC Grid, Vaginchen Twig, Valhalla Virtual, ValinorGrid, Valley, Virrea, Virtual History, WardsCross, Worlds End, Xscape Grid, Yeah Right, You3D, and Yourflix.
Several other grids that were marked as suspended last month haven't come back up since, and we have marked them as closed.
Meanwhile, we've added several new grids to our database, including Virtual Ryukyu, New World Order, University of the Aegean, Uzuri Virtual, The Dream Grid, Anettes Welt, Ringos Welt, Italian Grid, Real Country, What Virtual World, MetaCloud, Ankara, OpenSim.nl, SLFDGrid, Ispbeland, and Leopards.
If there's a public grid we're not tracking, please email us at [email protected]. There's no centralized way to find OpenSim grids, so if you don't tell us about it, and Google doesn't alert us, we won't know about it.
However, there are statistics for one popular version of OpenSim, the Diva Distro, a four-region, hypergrid-enabled, pre-configured minigrid.
The Diva Distro has been downloaded 839 times over the past month. The total number of Diva Distro downloads now stands at 17,856. This does not mean that there are seventeen thousand mini-grids out there, however — someone might download the software but never use it, or download it once and use it to set up many grids. And it doesn't include the Diva Distros used as part of the New World Studio distribution of OpenSim.
Diva Distro is also part of Sim-on-a-Stick, a version of OpenSim packaged to run on a USB stick. According to Sim-on-a-Stick creator Ener Hax, the USB-friendly OpenSim package has been downloaded 603 times over the past month, bringing the total of these downloads to 16,095.
Meanwhile, according to data from The Hypergates, the number of hypergate jumps on their network increased by 633, to 3,023. The system now has 646 registered hypergates, down by one from last month, on 66 different grids.
This data is very limited, however. For example, not all hypergates are part of The Hypergates network — anyone can create their own hypergate by dropping a script on any object, such as our touch or walk-through single-destination hypergate script. In addition, many people do hypergrid jumps without using any gate at all, simply by typing a hypergrid address into Map-Search, or by using a hypergrid landmark created during a previous jump. There is currently no way of tracking that traffic.
Our own Hyperica directory now tracks 107 grids that are accessible via hypergrid. (We're running behind on adding grids to the directory.) This past month also saw 102 unique visitors to the Hyperica in-world hypergate terminals, up from 70 the previous month.
Meanwhile, Second Life continued to lose land according to data from GridSurvey, with 222 fewer regions today than the same time last month. The Second Life grid now has 28,416 regions, down 2,993 regions from this time last year, and 3,469 fewer regions than its peak in June of 2010.
November Region Counts on the Top 40 Grids
We are now tracking a total of 403 different publicly-accessible grids, 193 of which were active this month, and 150 of which published their statistics. Many school, company or personal grids do not publish their numbers.
The raw data for this month's report is here. A list of all active grids is here.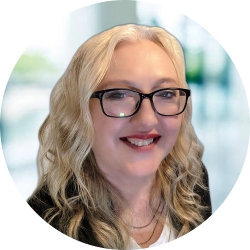 Latest posts by Maria Korolov
(see all)