The total regions on the top 40 OpenSim grids continued to fall this month, though not as badly as last month after OSgrid's big cleanup.
The total number of regions fell by 1,566 to 20,629 since mid-November, due to the suspension of a couple of major grids, a continuation of the OSgrid cleanup, and possibly the anticipation of an upcoming OSgrid outage due to a server move.
By comparison, the top 40 grids lost more than 3,000 regions between mid-October and mid-November.
Grid shakeups
The Other Universe, a 719-region role playing grid, seems to be down this month.
And Meet3D, a Brazilian social grid, is also down, due to an ownership change.
According to grid founder Fabio Bastos, the deal was closed on November 27.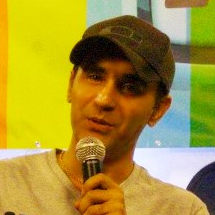 "I will spend the month of December on activities for the acquiring company," he told Hypergrid Business. Bastos said that he's still very interested in OpenSim, and might start another grid in the future. "But the offer for sale was very good," he said. "On one hand I'm sad, because I really dedicated myself to the max, but otherwise I'm happy to be rewarded with a good amount of money for all this work."
Bastos said he'll provide more details about the transition as things are finalized, but said that the new company was not only interested in the Meet3D brand, but also has the resources to "develop and refine" the project.
Meanwhile, on OSgrid, grid president Michael Emory Cerquoni — also known as Nebadon Izumi in-world — said that he continued to clean out unused regions this month.
"A lot of these regions, people are using as oceans or placeholders," he told Hypergrid Business. "Generally, over the next few days, a lot come back."

Since these regions are not usually up and running all the time, but merely live as names on a grid map, they get wiped out during cleanups of inactive sims. The data for the regions themselves — the terrains, the objects stored on them, and so on — is not lost because it is never stored with OSgrid, but on hosting computers. OSgrid allows anyone to connect a region to the grid. Many users connect regions running on home computers or laptops, while others use professional third-party hosting services from companies like Oliveira, SoftPaw and Dreamland Metaverse. Unlike the home-hosted regions, the professionally-hosted ones tend to be up 24-7.
However, some region owners may be holding off on re-connecting their regions to OSgrid because of an upcoming outage.
This coming Monday, OSgrid will be moving to a new hosting provider, Cerquoni announced on Friday.
"Our hosting agreement with University of California has come to an end," he said. "The grant that was funding the project that hosted our server has ended and will not be renewed."
As a result, the grid will begin its migration to new hosting on Monday morning.
"We are not quite sure how long the transition will take exactly so we do not want to give any estimates at this time, but if all goes well we should be back up sometime later that day," Cerquoni added. "We will be giving updates throughout the day marking progress as we near completion."
He urged grid residents to log out during this period, and not to do any in-world building.
As part of the move, the grid will also be consolidating two of its servers into one, more powerful, server — a move which is expected to save it money.
"When all is said and done, our monthly costs will be about the same as they were before," he said.
OSgrid is the largest grid running on the OpenSim platform, a non-profit managed by volunteers and supported by donations. It is the main testing ground for OpenSim developers, and a favorite starting point for hypergrid travelers. It is also home to many educational, social, national, and role playing communities. You can donate to OSgrid here.
And since we're on the topic of grid moves, the 16-region FoTo50 grid, and the 15-region ThunderLife grid, merged into one grid under the FoTo50 name. The combined grid has 27 total regions.
Growth areas
Kitely, a commercial, cloud-based grid, was the biggest gainer this month, with 106 new regions.
It's been a busy month for Kitely. The grid rolled out a new cloud-based inventory system, upgraded its cloud-based asset system, and increased region startup speeds this month.
"It has been a very productive month for Kitely in terms of system improvements," Kitely CEO Ilan Tochner told Hypergrid Business.
It is now working on a new online content marketplace.
"Kitely is currently discussing the desired feature set with the community," said Tochner. "People who wish to do so can attend the weekly Kitely Mentors Group meetings or take part in the discussions taking place in various threads on the Kitely user forums."
AviWorlds, was in second place in terms of land growth. It is a relatively new grid, and gained 47 new regions on the back of a big marketing push and a residential plot give-away.
This month's popularity numbers
For company and school grids, popularity is not an issue — the grids are set up for a specific purpose, and if they meet that purpose, then they are successful. The same is true for grids run by niche communities.
But when it comes to social grids, the rule is: the bigger and busier, the better. People looking to make new friends will go to the grids that already have the most users. Merchants looking to sell content will go to the grids with the most potential customers. Event organizers looking for the biggest audience… you get the idea.
With that in mind, here is our listing for the 10 most popular grids this month.
Top ten most popular grids:
Many of the top grids lost active users this month. InWorldz retained the top place on the popularity chart, where it has been since we started keeping track a few months ago, but lost 394 active users. OSgrid lost 402 active users. Avination lost 387. Island Oasis lost 250. The biggest single gainer was AviWorlds, which gained 297 new active users this month. 3rd Rock Grid gained 80.
Despite growing in land area, Kitely actually dropped off the top ten most popular list this month, having lost 313 active users since this time last month.
"Last month we benefited from the Kitely-hosted Lisbon virtual archaeology project getting mainstream media coverage," said Kitely's Tochner. " There are [also] seasonal usage patterns that affected this month's active user numbers."
For those who are wondering why we always have a quote from Kitely about what they're doing every month, and not from other grids, it's because Kitely emails us updates. The address is editor@hypergridbusiness.com.
InWorldz and Avination are the two most popular social commercial grids and compete directly for residents and merchants, and both lost both active users and regions this month.
Transitions
The following 49 grids seemed to be suspended this month: 2nd Classroom, Aneslasleja, Anettes Welt, AngelFire Grid, Ankara, Avatar Connection, AVIlife, Canaria, Cotton Beach, Empreendimentos Lopes, GorGrid, HellsKitchen, IceGrid, Internetz, Ispbeland, Jane's Place, Layers, Leopards, Marble Isle, Meet3D, MetaCloud, Misfits Folly, My3dLife, Navigators, Open Dream, OurWorld, Pathlandia, Pleasant Retreat, Ringos Welt, Rockcliffe, Role Play Worlds, Scottys Place, Shangri-La Grid, Shinland, Startup World, Swondo World, The Display Village, The Dream Grid, The Loom, The Other Universe, Uniminuto, Valhalla Virtual, ValinorGrid, Vickie Mac, Virtual History, Virtual Marin, Xscape Grid, Yeah Right, You3D
Several other grids that were marked as suspended last month haven't come back up since, and we have marked them as closed.
Meanwhile, we've added several new grids to our database, including The Microverse Grid, World District, Lust Airlines, Classified Diabolic, OrionGrid, EduGrid, and Yaps.
If there's a public grid we're not tracking, please email us at editor@hypergridbusiness.com. There's no centralized way to find OpenSim grids, so if you don't tell us about it, and Google doesn't alert us, we won't know about it.
The official OpenSim website — OpenSimulator.org — just began tracking download numbers for the software this month. We will report those in the future as the data accumulates.
Meanwhile, there are historical statistics for one popular version of OpenSim, the Diva Distro, a four-region, hypergrid-enabled, pre-configured minigrid.
The Diva Distro has been downloaded 415 times over the past month. The total number of Diva Distro downloads now stands at 18,271. This does not mean that there are eighteen thousand mini-grids out there, however — someone might download the software but never use it, or download it once and use it to set up many grids. And it doesn't include the Diva Distros used as part of the New World Studio distribution of OpenSim.
Diva Distro is also part of Sim-on-a-Stick, a version of OpenSim packaged to run on a USB stick, which was downloaded 351 times since last month, for a new total of 16,446  downloads.
Both the Diva Distro and Sim-on-a-Stick had fewer downloads than usual this month.
Meanwhile, according to data from The Hypergates, the number of hypergate jumps on their network fell by 698, to2,325. The system now has 665 registered hypergates, up by 19 from last month, on 65 different grids.
This data is very limited, however. For example, not all hypergates are part of The Hypergates network — anyone can create their own hypergate by dropping a script on any object, such as our touch or walk-through single-destination hypergate script. In addition, many people do hypergrid jumps without using any gate at all, simply by typing a hypergrid address into Map-Search, or by using a hypergrid landmark created during a previous jump. There is currently no way of tracking that traffic.
Our own Hyperica directory now tracks 107 grids that are accessible via hypergrid. (We're running behind on adding grids to the directory.) This past month also saw 62 unique visitors to the Hyperica in-world hypergate terminals, down from 102 the previous month.
Meanwhile, Second Life continued to lose land according to data from GridSurvey, with 213 fewer regions today than the same time last month. The Second Life grid now has 28,203 regions, down 3,051 regions from this time last year, and 3,682 fewer regions than its peak in June of 2010. According to GridSurvey, the last time the grid was this small was in June of 2009.
December Region Counts on the Top 40 Grids
We are now tracking a total of 416 different publicly-accessible grids, 180 of which were active this month, and 151 of which published their statistics. There were a total of 23,718  regions, 276,930 registered users, and 20,695 active users on those 151 grids.
Many school, company or personal grids do not publish their numbers.
The raw data for this month's report is here. A list of all active grids is here.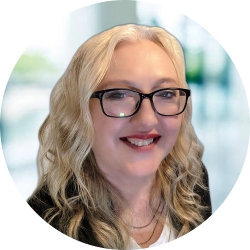 Latest posts by Maria Korolov
(see all)