I just got back to my computer from a big, turkey-filled family dinner, taking a quick break before settling in for a marathon session of Arrow episodes and writing a book chapter about the Chinese economy.
And, reflecting on the current status of the hypergrid, there's quite a bit to be thankful for this year.
1. The 4096 fix
In years gone by, teleporting between two OpenSim regions was a hit-or-miss affair because if the regions were too far apart on the map, you'd get the dreaded error message:  "Teleport failed. Can't teleport… destination is more than 4095 regions away."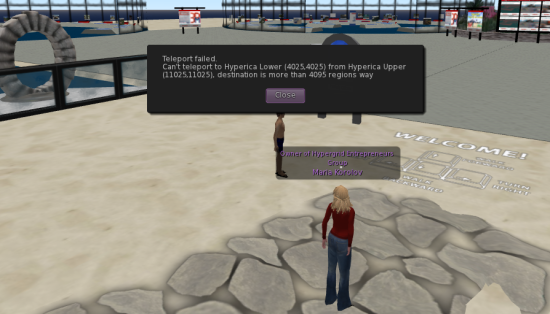 It could happen if both regions were on the same grid. For example, my Hyperica Lower region is located at coordinates 4025, 4025 and my Hyperica Upper region is at 11025, 11025. But, more often, it occurred when teleporting between different grids because some grids are centered around 1000, 1000 while many others are centered around 10000, 10000.
For a while, it looked as though the only possible solution was for everyone to slowly start moving their regions down. First, to the 7000, 7000 neighborhood — close enough to jump to the 10000, 10000 grids, and just one intermediary jump away from those at 1000, 1000.
Fortunately, this plan turned out not to be necessary, because the 4096 bug was fixed in September and now, as long as the region you're on is running the latest version of OpenSim, and you're using an updated viewer such as Singularity or Firestorm for OpenSim, you can jump anywhere you want.
I am extremely grateful for this, and to the developers who worked to make it happen. I love you guys.
2. Kitely Marketplace
I've long lamented about the problems involved in shopping in OpenSim — especially if you're a school or company with your own grid. Until recently, you were pretty much limited to Linda Kellie freebies, OpenSim Creations, and Total Avatar Shop if you wanted original content with clear license terms.
Then, just in time for the start of the fall school season, Kitely launched its marketplace. Today, Kitely Market only delivers goods to in-world residents, but those products can then be exported via OAR backup files if they were sold with the "export" permission enabled. And the company plans to expand delivery to other grids before the end of this year.
3. Oculus Rift
I tried out the Oculus Rift recently, and I loved it. There's still a lot of work to be done, especially with interface design, but the headset itself works great and I can't wait for the consumer version to be released. The metaverse might finally be getting close.
And, as an added bonus, there's already an OpenSim viewer that supports the Oculus Rift — the CtrlAltStudio Viewer.
I am super excited about this, and very grateful to the developers and designers working on these projects.
4. The OpenSimulator Community Conference
I was lucky enough to be one of the organizers of the first annual OpenSimulator Community Conference and it was an amazing experience. It really showcased what the platform was capable of.
Plus, it inspired the OpenSim developers to work hard in the months leading up to the event to make OpenSim more robust and more stable.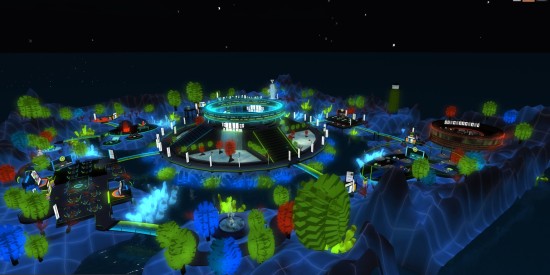 5. My readers
The OpenSim users community is passionate, and opinionated, tech savvy, adventurous, and idealistic. You guys have a vision of the future, and are helping to build it.
Without you, there would be no Hypergrid Business, and I wouldn't have an excuse to go out and meet all the people who are making history.
Someday, we will be telling our grandchildren that we were there in the very early stages of the metaverse, when it was just a handful of grids connected by a fragile teleport mechanism, when the graphics were still cartoony and we couldn't even go inside the virtual world, just look at through the window of our computer displays.
Thank you for coming along with me on this journey.
Meanwhile, I'm off to the couch to watch Stephen Amell as the Arrow demonstrate some truly amazing physical abilities.
Enjoy: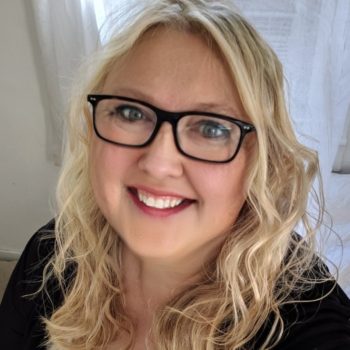 Latest posts by Maria Korolov
(see all)