Press release:Â Virtual Reality Platform Aims to Create a 3D Interactive Replica of Your City
A realistic copy of your city and yourself in 3D, this is what TimeWalk, a new technology start-up, is set to develop in the next years. The TimeWalk developers want to create a unique platform that will allow the creation of an interactive virtual replica of almost every city in the world.
TimeWalk, once developed, promises a few very interesting features. Users can get their own look-alike 3D humanoid made, which is like an avatar that looks just like you, and explore a very realistic 3D clone of almost any city in the world. TimeWalk will be an interactive experience, which means that you will be able to talk to other people, walk, fly or teleport to any available place or grab and manipulate 3D objects. You will also enjoy a very different shopping experience as you will be able to walk into a 3D store and shop for products that will be delivered in the real world.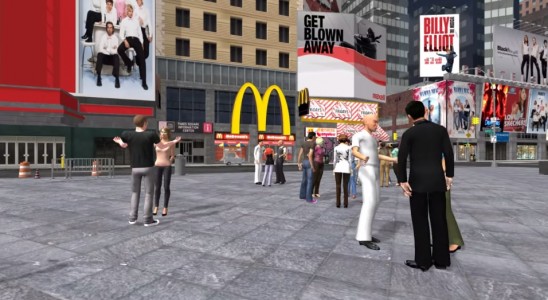 If you are wondering how you will be able to explore TimeWalk, the answer won't disappoint. TimeWalk will be explored from almost any modern smartphone, tablet or laptop with decent Internet access, but the most immersive experience will be achieved with a virtual reality headset like the Oculus Rift or Sony Morpheus.
"With a VR headset the experience is truly unique and the possibilities are endless," said TimeWalk CEO Daniel Popa."Virtual conferences, seminars, meetings, friendly encounters or online dates are much more interesting in TimeWalk. And because the quality is exquisite, it is a completely different experience from, say, Second Life or Google Earth."
A first demo and proof of concept of TimeWalk will be launched in August 2014 and the first version of the platform will be launched in December 2014 when more virtual reality areas will be available for exploration. TimeWalk is a long term project and much of the content will be uploaded and texturized with the help of licensed TimeWalk developers and many have already signed up for job.
If you want to get involved in the project and get early access to many of the features, visit the Indiegogo crowdfunding campaign that the company launched in order to get the support of the community and to get others involved in the process. You can get your own look-alike 3D humanoid to explore TimeWalk or use for 3D printing, you can become a licensed developer, get early access to the Demo and first version or even get a license to expand your business in 3D.
The money from this crowdfunding campaign will be going in the development of the first version of the platform. This will allow developers to upload content and users to start exploring a few available 3D virtual areas. More exciting features are planned to be released in future versions. Visit the TimeWalk Indiegogo Campaign to find out more and get involved.

Latest posts by Press Release
(see all)