Press release:Â InWorldz Residents Celebrate Holidays with Toys for Tots Donation Drive
Residents give most ever to Toys for Tots in Annual Fundraiser
San Antonio, TX — Last night wrapped up the annual Toys for Tots fundraiser on InWorldz, a 3DÂ simulation platform that relies on User Generated Content.
Events over the last 2 weeks for the fundraiser included a virtual Fashion Show, oYo Breedables Auction of horses, live auction of creator items and donation dances with the InWorldz Christmas Angels raised a total of $3,259.43. The donations will be matched by InWorldz for a grand total of $6,518.86, the largest donation to date for InWorldz by its residents.
"In the years we've been doing this, the generosity of our residents has always astounded us," said InWorldz Co-President Beth Reischl. "From our first little donation of $1,000 to steadily increase to over $6,500, our residents have shown us how much they can and will give, and continue to give, to kids who sincerely need a light of love on their Christmas Day. To see so many residents dedicated to giving joy to children, there is no price you can put on that."
Historically, InWorldz has sponsored the regions for the fundraiser, while residents volunteer their varied services to provide a fun experience ranging from DJ's, to auctions of one of a kind items, fashion shows and more. While the setup takes a couple of months to get everything
setup, the event is considered the Premier Event of the year for InWorldz.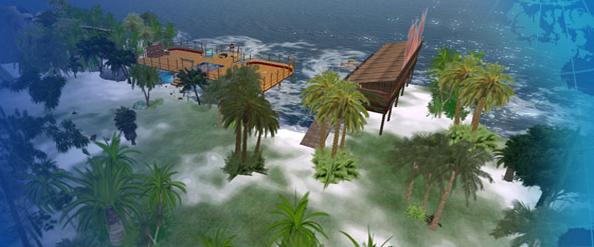 About InWorldz
InWorldz is a fully interactive 3D platform enabling users to create their own rich dimensions from realistic to full fantasy settings and everything in between. Users can socialize with others around the globe, and coming soon, be able to compete with users for health and fitness.

Latest posts by Press Release
(see all)