One grid was not enough to hold all the drama that is AviWorlds — so now we have two. And they are at war.
In one corner, there's Alexandro Pomposelli's AviWorlds grid, at aviworlds.us, with 61 regions and 83 active users.
In the other corner, there's Mike Hart's AviWorlds grid, at aviworlds.com, Â with 17 regions and 15 active users.
Did you catch the difference in the domain names? No? One ends in .us, and the other ends in .com.
The hypergrid addresses are extremely similar as well — login.aviworlds.us:8002 and login.aviworlds.com:8002.
And as you can see from the two snapshots above, they look extremely similar.
You might think you're going to one, and you'll end up on the other.
Pomposelli, the original founder and owner of the AviWorlds grid, is spitting mad.
"Mike does not have any rights to start building another grid with my name and my welcome region," he told Hypergrid Business. "It's not ethical and he is pissing off many here in my community."
Pomposelli was about to give up on the grid altogether late last year after repeated problems finding stable hosting and partners when he decided to turn the grid over to Mike Hart, who is best known for his car-themed Next Reality Grid. The two grids had merged back in October, and Hart became the chief technology officer of the combined grid.
But within a couple of days of the handover, Pomposelli changed his mind and demanded his grid back. At first, Hart was in no hurry to turn it over, but he eventually relented.
"After many weeks of thoughtful consideration, as well as viewing the many comments on Google+, Facebook, and in private emails, we've decided to end the battle and close AviWorlds Grid," he said in an announcement in mid-January and promised to focus on Next Reality instead.
Now Hart has also changed his mind, and brought the grid back — or his version of the grid, at least — and seems to be declaring open war on Pomposelli.
"I still own AviWorlds and the aviworlds.com domain," he told Hypergrid Business. "With his attitude towards me I will now be standing my ground. I have also received an offer for the grid and domain name which I am seriously considering."
Who owns the domain name?
It is clear that Hart is in control of the aviworlds.com domain — otherwise, it wouldn't be pointing at Hart's grid and Pomposelli wouldn't be so upset about it.
But according to Whois, Pomposelli is still the registrant and the admin contact for the domain, which is registered with GoDaddy.
Pomposelli did not answer questions about why he couldn't point the domain back to his own grid.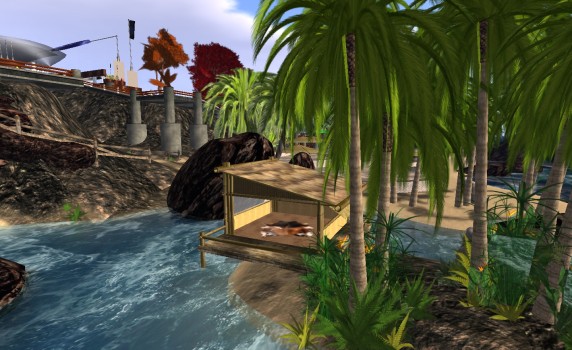 Meanwhile, no paperwork ever changed hands, so it's down to he-said, he-said as far as what actually happened last fall.
According to Pomposelli, the domain is rightfully his, and Hart is a "no good, very bad character."
Hart, meanwhile, has posted chat transcripts purporting to show his side of the story.
Who owns the grid name?
Aside from the domain name, what about the name of the grid?
Again, no paperwork was ever signed, and no money changed hands. And nobody has the name "AviWorlds" trademarked.
There are plenty of companies out there that have the same name as another company — just Google "Joe's Pizza."
Since Hart is based in the U.K., and Pomposelli here in the U.S., there are probably no legal obstacles to them both using the AviWorlds name until such time as one or the other files for an international trademark.
Who owns the content?
Here, the situation is a little more straightforward.
Hart cannot be the legal owner of most of the content that was originally on the AviWorlds grid because Pomposelli did not have the legal rights to sell it.
Take for example the welcome region. According to Pomposelli it was created under a verbal agreement by Johnny Button.
By default, copyright belongs to the original creator and, without a written agreement, the buyer only gets first-use rights to that content.
In order for Pomposelli to sell the region, he would have had to have had a content agreement with the original creator that either gave him that specific right, or included that right in an "all rights" or a "work for hire" contract.
According to Pomposelli, Hart took a copy of the region without permission.
"He must have taken the backup when he was CTO," he said. "He is a charlatan."
According to Hart, Pomposelli turned over the entire grid and all the content in it.
It actually doesn't matter who's right here. Hart doesn't have the legal right to use the builds he acquired from AviWorlds.
However, Pomposelli isn't the injured party here. Johnny Button is. And Button is the only one who can file an infringement claim against Hart, supposing that he cares enough to get into the middle of this fight.
This should be a wake-up call for anyone considering buying or selling a grid. Make sure all content is correctly licensed. In addition, if users and their regions and inventories are being sold, then those users should have signed agreements to the effect that give the grid owners the right to transfer all their content as part of the sale of the grid.
Who will win?
Despite his inability to keep on good terms with partners or hosting companies, Pomposelli has a track record of getting people into his grid.
Hart is known for his technical and building skills but has had problems attracting people to his grids in the past.
In the end, it all comes down to traffic.
Yes, there's a possibility that hypergrid travelers will type the wrong address and land at the wrong grid, but plenty of grids have that problem.
For example, Littlefield's hypergrid address is lfgrid.com:8002, Littlebird's is lbgrid.com:8002, and Lost Paradise's is lpgrid.com:8002.
For Pomposelli, Hart's grid should be nothing but a minor nuisance.
There are many more pressing reasons why Pomposelli's grid might go down again, including his latest idea to switch back to the "most expensive land in OpenSim" business plan he originally started with — and abandoned shortly thereafter.
As always, Pomposelli's biggest enemy is himself.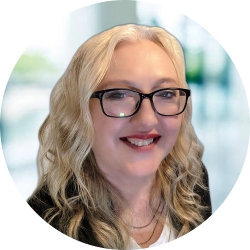 Latest posts by Maria Korolov
(see all)