A week ago, Linden Lab announced that third-party exchanges have to stop offering Linden dollars, which will effectively put all or most of them out of business.
Exchange operators are now asking users to sign a petition to keep them alive. So far, this petition has already garnered 600 signatures.
Since third-party exchanges all have to buy their Linden dollars from the official LindeX exchange, the third-party exchanges do not cost Linden Lab any money, but do offer more payment and support options for customers.
"We emailed Linden Lab a formal protest and our Berlin partners have started a petition to change Linden Lab's mind about this rigorous measure," DX Exchange told Hypergrid Business. "We have some hope that we get at least the chance to continu our services to the end of this year."
If Linden Lab does not change its position, DX Exchange will have to shut down, a spokesperson told us.
"Linden Lab doesn't show any courtesy to the exchanges who have supported Second Life for almost ten years," they said. "In the case Linden Lab persists to stick to this rigorous plan we have to face the fact that we can not service our customers anymore after August 1. Although we do our utmost to prevent that, we want to be open and clear about the consequences for our customers."
Another benefit for some customers for buying Linden Dollars from local exchanges had to do with the European VAT taxes, Gyndex founder and co-owner Bart Bockhoudt told Hypergrid Business. He said that the Gyndex exchange had already closed before the news came out.
"If this is true it will for certain affect all exchanges and be the death of an industry started big in 2006," he added.
Linden Lab explained their decision by saying that they have added more payment options for international customers. Specifically, they began accepting Skill payments in January.
But that still leaves many international Second Life users unhappy.
"We have received many questions about how Russian users will be able to purchase virtual currency to make purchases and pay for their land," RUExchange posted on their website. "Unfortunately, the official payment methods, PayPal and Skrill, do not satisfy the majority of our users."
They recommended that Russian customers buy as many Linden Dollars as they can ahead of time, while they can. RUExchange can continue to buy Lindens until July 1, and is allowed to sell off its Linden reserves until August 1.
"At the moment we are negotiating with Linden Lab about the future of the Russian community, and unfortunately, our technical support can not give you a comment on the situation," they added.
One exchange is planning to stay up, however, and that is the Podex Exchange.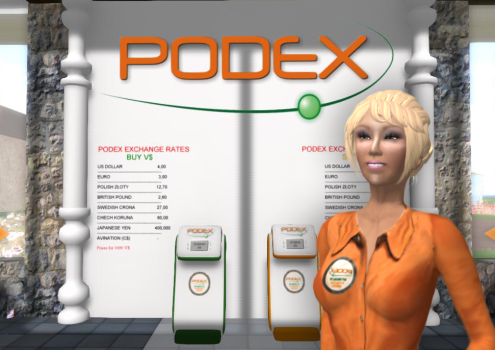 "Linden Lab is not stable in its decisions, as history taught us before, so I do hope that their decision would be changed in the future, as it happened before with 3rd party resellers closure," Podex CEO Jacek Shuftan told Hypergrid Business. He was referring to 2013, when Linden Lab first said that it was shutting down all exchanges, then reversed course.
"The motives of present shutting down are completely unclear," he added. "Last time we could suspect FinCen influence, but as far as I know there were no big changes regarding virtual currencies last days in American law, so I do not understand why Linden Lab made such decision."
Whatever the reason, the Lab is only shooting itself in the foot, he said.
"Payment methods which they offer are not accessible in many countries so they will not only lose profit but also their best clients who invest real money in grid and now will not be able to do it," he said.
The decision might prompt more users to switch to OpenSim, he predicted.
"This process has already started and this decision will surely make it faster," he said. "Linden Lab decision will affect the Podex Exchange, as well as all other currency resellers, but Second Life is only one of the 16 grids which we serve so we only lose part of our profit."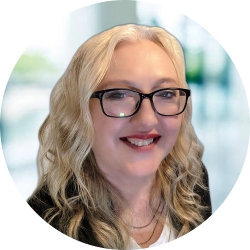 Latest posts by Maria Korolov
(see all)