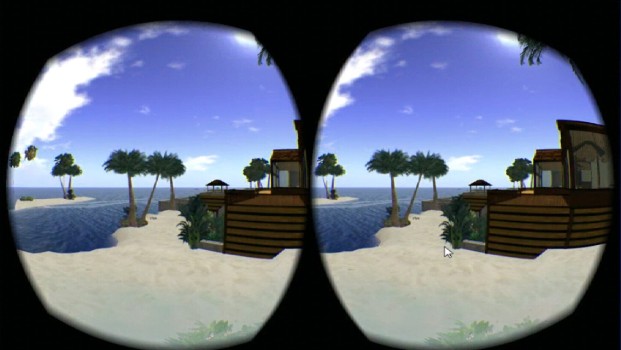 Today, I was finally able to use my iPhone to walk around my little home region in OpenSim. Well, kind of…
I used the CtrlAltStudio viewer to get the side-by-side 3D view.
Then I used the Splashtop Streamer software to send my desktop display to the companion $2.99 Splashtop app on the iPhone.
Another alternative to Splashtop is iDisplay, which also works on the iPhone, but, at $9.99, is quite pricy.
It took quite a bit of fiddling to get everything synchronized. The CtrlAltStudio viewer had to run in Oculus Rift mode — setup instructions here — which requires a viewer restart. Then I had to switch off my second monitor, and fiddle with the screen resolution.
Ctrl-Alt-3 toggles the view to 3D and back, and the Windows key on the keyboard switches back to the desktop. It took a few tries before the view was showing up correctly everywhere.
But, in the end, I had the side-by-side 3D view mirrored from my computer screen to my phone screen, and I could put my iPhone inside my Google Cardboard headset and go inside my world.
Kind of.
I could use the arrows to move around, but turning my head didn't let me see in different directions — the signals went from the desktop to the iPhone, there was no communication going back to tell the computer where I was looking.
For Android users, however, there's Trinus VR, which, reportedly, not only mirrors your display to your smartphone but also handles the head tracking.
If anyone there has an Android phone — could you test it out and see if you can get it to work? Read more about it at Instructables. There's also a DIY guide at RoadtoVR which uses an LED light and a webcam to track the headset's movement.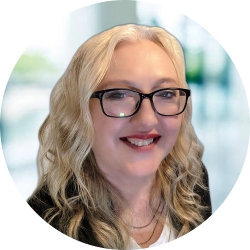 Latest posts by Maria Korolov
(see all)