Today's realtors struggle to promote homes to prospective clients when those clients are too far away, don't have a lot of time for house hunting — of if the house hasn't even been built yet.
Some real estate agents are turning to virtual reality to address these issues.
With virtual reality, customers become part of the experience while touring homes.
Instead of looking at still photographs, with their carefully-chosen angles and artistic filters, virtual reality allows prospective buyers and renters to look into every nook and cranny.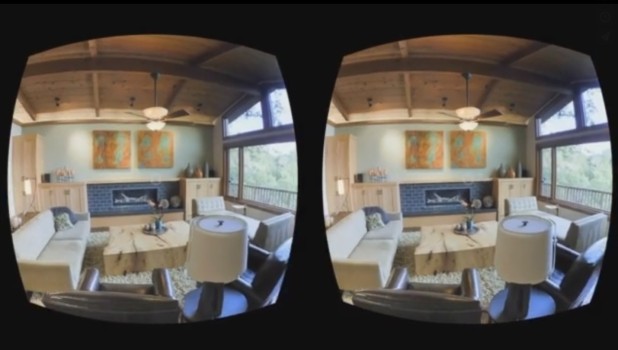 One vendor making a big splash in this space is California-based Matterport, which announced a week ago that it received $30 million in investment from GIC and USA's tech giant Qualcomm Ventures. Other investors include DCM, Lux Capital, Crate and Barrel and Sling Media's Blake Krikorian among others, adding to a sum total of $56 million in investments raised.
Matterport's flagship product is a $4,500 professional 3D camera that captures full 360-degree panoramic views. Matterport then processes these images and turns them into immersive 3D models which can be accessed both in a standard browser and via virtual reality headsets.
Matterport has 1.2 million unique visitors per month, Matterport CEO Bill Brown, recently told VentureBeat.
And, last month, the company signed a deal with Zillow, the largest online real estate marketplace in the U.S.
Their next move is to make creating the 3D content even easier, using Google's Project Tango technology. Project Tango is still only available in the form of development kits, but will eventually allow users to make 3D scans of a room or an object with just the built-in cameras on their Android mobile devices.
After that, the company is looking to take its technology beyond real estate.
"It's also applicable to a whole bunch of other industries you can think [of] – vacation rentals, hotels, retail businesses," Matterport's Brown told TechCrunch. "Anywhere where it's important to give the customer or the potential buyer the feel of what it's like to be in a [real] space."
Latest posts by Adrijan Arsovski
(see all)