Bright Canopy will come out of invitation-only pre-release phase on August 29 and will make its Second Life cloud-based streaming service available globally for $17 a month.
The Texas-based company allows users of the globally popular virtual world Second Life the means to enjoy it without the need to invest in high-end gaming computer systems, and also supports access to hundreds of worlds based on the OpenSimulator platform at no extra charge.
The platform currently offers browser-based access to the Second Life official viewer and to the popular third-party viewer Firestorm. Each user gets an account where they can save their personal preferences and account login information. The service also allows content uploads and downloads via DropBox, Box, and Google Drive and supports voice as well.
I've been an early user of the platform and have been extremely impressed with performance and functionality. I'm really looking forward to support for the CtrlAltStudio Viewer, since that would allow side-by-side, stereoscopic, immersive virtual reality views of Second Life and OpenSim.
In particular, I've been impressed with Bright Canopy's high graphics quality and low lag. Typically, that requires a high-end desktop computer.
"Well, no more," the company said in its press release this morning.
The initial price of $17 a month for unlimited use might change in December, the company said.
"We've seen price fluctuations on the back end, and we still need to watch actual usage of the service," the company said in a blog post this morning. "$17 is a sustainable price if the instance costs return to their typical, historical values. It is not a sustainable price with the current spike in instance price. We may need to get creative with how we split instances, or we may need to raise prices."
The company will also be adding a new data center on the East Coast to make access faster for users in that area. Currently, it uses Amazon data centers in California and Ireland.
How it started
Bright Canopy was founded by Second Life residents Bill Glover, who is also known as Chaos Priestman in-world and Jerri Glover, also known as Bethsael Robbiani.
They founded Bright Canopy "so that anyone, anywhere, might be able to access Second Life and enjoy all of its feature-rich capabilities, regardless of the the computer they are using," the company said.
A similar service, called SL Go, had been provided by streaming games provider OnLive. That service closed in May 2015, with OnLive's demise.
Its closure prompted Second Life blogger Inara Pey to suggest that a cloud-based service could be provided by Linden Lab to replace SL Go.
Reading her post, Glover, himself a long-term Second Life user, decided to investigate for himself. Within hours of setting-up a form where users could express their interest in such a service, the response was enough to convince Glover the idea had merit.
Glover was not alone in his thinking. Nikola Bozinovic, founder of Silicon Valley startup, Frame, also read Pey's article. He approached Glover offering to provide the necessary underpinning infrastructure by which Bright Canopy could deliver a service to users globally. Within 24 hours, they had a proof-of-concept up and running. Within weeks of that, extensive beta testing was under-way, with very positive results.
According to the company, Bright Canopy avoids the need for a user to have a high-end computer by handling all the graphics processing in cloud-based servers managed by Frame. The results are then streamed directly to the user's computer and delivered through a browser window.
"Thus, Second Life can be enjoyed to the fullest by anyone — right down to running it on a Chromebook," the company said.
Partnering with Frame allows Bright Canopy to establish a point-of-presence wherever there is a strong demand for the service, reducing the risk of latency interfering with the user's enjoyment. In addition, the company is planning to provide follow-the-sun support, and to expand its operations by hiring further developers and marketing staff.
"Frame is excited to provide infrastructure support to make projects like Bright Canopy scale globally," said Nikola Bozinovic, founder and CEO of Frame, in a statement. "Bill has captured the imagination and the energy of the Second Life community. We've been impressed by the cooperative and open approach of the Bright Canopy team."
"Second Life offers incredible immersive experiences," Glover said in a statement. "You can literally do anything; that's why Second Life offers everything from historical recreations, to adventure and role-play, to those very practical uses in healthcare, science, education and training. But without the raw processing power to handle the graphics, people can miss out on enjoying the incredible visual richness in the platform. Bright Canopy gives them the means to enjoy Second Life at its highest graphics settings through their web browser."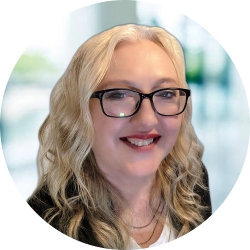 Latest posts by Maria Korolov
(see all)