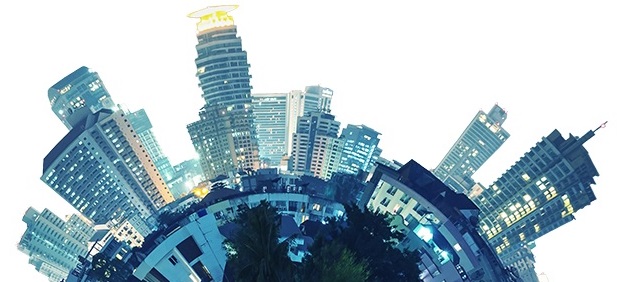 Press release: Unity Technologies Unveils Vision Virtual and Augmented Reality Summit
SAN FRANCISCO, CAÂ — Unity Technologies announced Vision Virtual and Augmented Reality Summit, a new conference focusing on the development of Virtual and Augmented Reality products across industries with the mission of bringing together artists, engineers, programmers, designers, musicians, directors and producers, hardware manufacturers, researchers and other innovators from around the world to meet, discuss, and explore the potential of these emerging platforms. The event will take place at the Loews Hotel in Hollywood from February 10-11, 2016.
The rapid advancement of virtual and augmented reality technologies is opening incredible new pathways for people to interact with digital creations. New commercial, entertainment, and educational experiences using VR and AR will be as transformative as the jump from television to the Internet. The Vision Conference will be a developer driven event focused on exploring the new opportunities, thought-provoking challenges, and extraordinary potential presented by current and future VR and AR technology.
Unity Technologies will be joined at Vision Summit by the industry's most important contributors to the spheres of Virtual and Augmented Reality hardware and software development such as Oculus, Qualcomm Connected Experiences Inc., Sony Computer Entertainment, and Valve where they will demonstrate their technologies.
Vision Summit will feature talks and panels aimed to extend knowledge and create discussion on a wide range of topics including conceptual and practical design, technology deep dives, and new challenges facing developers such as interface design and implementation and creating full immersion through presence. Those interested in submitting a talk for Vision Summit can visit http://visionsummit2016.unityproposals.com/.
"VR and AR promise to change the way we interact with technology and entertainment," said John Riccitiello, CEO of Unity Technologies "Vision Summit will bring the best minds together to discuss how the great potential in these technologies can be realized."
Additionally, Vision Summit will host a competition and give awards to the best VR and AR experiences emerging from some of the most exciting development studios in the world including awards for the best game, best films/interactive stories, and demo scene. Details about the competition including rules, categories, and prizes will be released at a later date.
For more information and tickets, visit http://visionsummit2016.com.
About Unity Technologies
Unity Technologies is the creator of Unity, a flexible and high-performance end-to-end development platform used to create rich interactive 3D and 2D experiences. Unity's powerful graphics engine and full-featured editor serve as the foundation to develop beautiful games or apps and easily bring them to multiple platforms: mobile devices, home entertainment systems, personal computers, and embedded systems. Unity also offers solutions and services for creating games, boosting productivity, and connecting with audiences including the Unity Asset Store, Unity Cloud Build, Unity Game Performance Reporting, Unity Ads, and Unity Everyplay. Unity Technologies serves over 1 million monthly active developers including large publishers, indie studios, students and hobbyists around the globe.

Latest posts by Press Release
(see all)