Bright Canopy, the browser-based streaming access service for Second Life and OpenSim, is coming back on Wednesday after a three-week outage.
The service launched at the end of August to great reviews but was hit by a sharp spike in the price of cloud computing services. It was offering users all-you-can-eat access, while paying out for each minute spent running the servers — a business model that would have instantly put them out of business if they had continued. So they temporary shut down, while trying to figure out how to make the numbers work.
Now the company has a new pricing plan that will allow it to resume its services.
The basic plan will stay at $17 a month, but instead of unlimited hours, it will now be limited to 20 hours a month. Additional time will be charged at 2 cents a minute — or $1.20 per hour — with a minimum of 30 minutes per session.
"We previously announced two different pricing plans, only to discover that, for reasons beyond our control, we will not be able to offer them," community coordinator Jerri Glover told Hypergrid Business. "We don't want anyone signing-up thinking we are still offering the previous plan."
During the downtime, Bright Canopy held a community meeting for users where they answered questions, and that transcript is posted online.
"We have done our best to be transparent and communicative during the downtime," Glover said.
The new pricing plan does have one disadvantage, however, in that it makes billing more complicated.
Users will pay $17 at the start of the month for their monthly subscription. If they run up $10 of additional time, which is just a little over eight hours, their credit cards will be billed immediately. If they spend more than 20 hours a month online, but not enough to hit the $10 threshold, then the amount will be added to their $17 bill at the start of the next month.
The company will be explaining all this in a blog post tomorrow.
In reviews, Bright Canopy got high marks for this high-quality graphics, speed, file uploads and downloads, and voice support.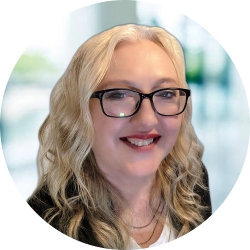 Latest posts by Maria Korolov
(see all)