Beloola, a browser-based social virtual world, plans to leverage new developments in Chrome and Firefox to support virtual reality headsets.
It is a room-based world, where every user gets a free room to start with. Travel between rooms is via menu-based or portal-based teleports. This is different from Second Life and OpenSim, which are grid-based worlds, and users can walk or fly between adjacent areas.
Watch a trailer for the platform below.
It is fully immersive 3D, where users can turn their avatars to look in any direction, not a stripped down isometric view or a top-down view such as in, say, Farmville.
The platform comes with basic in-world building tools, and the ability to pull in Web-based content such as YouTube videos or Facebook pages.
Watch the video below to learn how to build a castle in Beloola.
Users also have access to a collection of resizable 3D items available through the Beloola gallery, Beloola's marketing and product manager Samuel Mound told Hypergrid Business.
"We will implement an API by early 2016 so 3D artists will be able to upload their own 3D assets and monetize them on the marketplace," said Mound.
Currently, Beloola runs in any browser that supports WebGL, including Chrome and Firefox, without requiring users to install any plugins, extensions or any other software. There is a virtual reality option in the settings menu that switches the display to an Oculus-compatible view, with mobile support expected soon.
But virtual reality support is more than just switching the screen to a side-by-side stereoscopic view. It also requires that the users' head position is tracked and the information sent back to the application, so that users can look in all different directions and feel that they are actually inside the virtual world.
According to Mound, Beloola will be implementing full Oculus support through Google Chrome's experimental viewer in the next couple of weeks, and is also working with the Mozilla Nightly experimental viewer.
The Mozilla Nightly viewer is available for Android devices, and Mound said that this will allow mobile support for Google Cardboard-compatible headsets on that platform. There are plans to support the Samsung Gear VR headset as well, he said.
"A dedicated and optimized mobile interface should be available by early 2016," said Mound.
Watch a presentation about WebVR by Beloola founder and CEO Tom Gauthier and VR creative engineer Thomas Balouet below.
Social and marketing experiences
The major strength of Beloola and similar virtual environments is in its ability to host social and marketing experiences for users and corporate partners.
According to Mound, virtual experiences are more engaging than traditional websites.
With Beloola, companies can create fully branded 3D spaces using the company's tools and leverage other 2D brand content available from the web. Each virtual space gets its own easy-to-share URL, making it easier for users and brands to invite visitors.
The embedded content can include e-commerce and payment functionality, Mound added, so that brands can directly monetize their virtual spaces in addition to using them for advertising and marketing. Brands will also be able to sell in-world 3D content, subscriptions, and pay-to-view.
This can include video live stream Q&As with sports stars, for example, live virtual business conferences, and live performance broadcasts.
The video below, for example, is of a virtual meet up of fans of the San Francisco Giants baseball team.
Competitors
Another browser-based virtual world platform looking towards full virtual reality support are Sinewave.space, which uses the Unity 3D plugin rather than WebGL.
"Virtual reality support arrives next month," said Adam Frisby, CEO of Sine Wave Entertainment and a former core developer of OpenSim.
He added that the company is working on a WebGL client, as well.
Sine Wave is best known for the India-based GoJiyo social world which claims over 1.7 million users, and the 400,000-member Wet.fm live concert platform.
Sinewave.space takes this company's experience with building virtual worlds and scales it up into a general-purpose, white-label platform on which companies can build immersive and virtual reality environments.
Find out more about Sinewave.space at Drax Files Radio Hour Show #84, or watch a trailer for the new Sinewave.space platform below.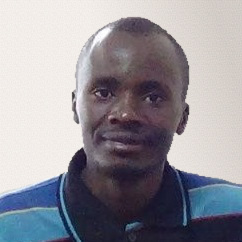 Latest posts by David Kariuki
(see all)